Tue 05 Sep 2017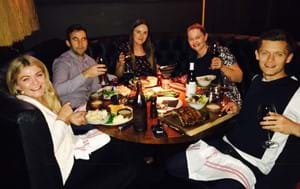 The Meat and Wine Co is just that, a meat fest with amazing wine!
With a lovely little booth in the corner, this month's top performers were treated to a major iron infusion and some delicious liquid gold!
Read on to hear what they had to say.
The overall score was 3.8 out of 5
Submitted By Holly Scully on Tue 05 Sep 2017