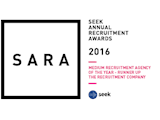 SARA Medium Recruitment Agency of the Year 2016 Runner Up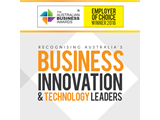 We've worked hard to build some ground breaking HR systems. The ABA is proof they're working.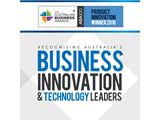 Our first ever product award. Given for our ground breaking Candidate Dashboard product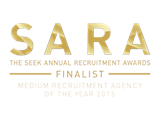 Our all-round exceptionalness got us into the finals for the Medium Sized Recruitment Company Of the Year Award. We got pipped at the post by Morgan McKinley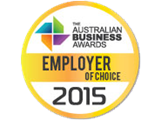 One of only 2 agencies to be named as an ABA employer of choice recipient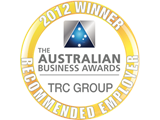 Named as the winner of the recommended employer award for the Recruitment industry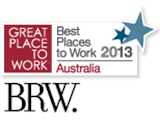 Named as the 12th best place to work in Australia – ranked higher than Google!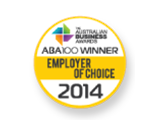 ABA 100 winner in the Employer of Choice category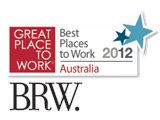 Named as the 10th Best Place to work in Australia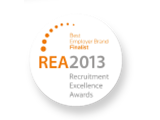 Our innovative employer branding strategy got us into the finals. Pipped at the post by Telstra!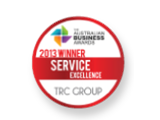 Our innovative customer service strategies won us this award as one of Australia's leading innovators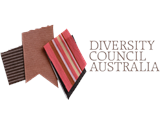 We were the first agency to join the DCA and support the valuable work it does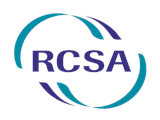 We're a fully compliant member of our industry body