Tue 21 Aug 2018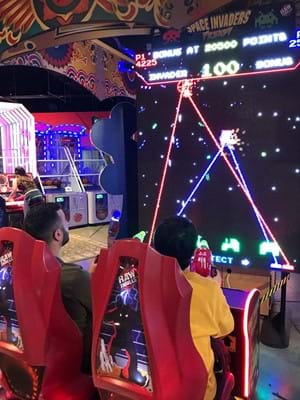 We've been to pretty much every restaurant in Sydney, we've been to more amazing venues than we can count, we've reviewed them all.  And here it is, our first ever, unanimous 5/5 review.  Want to know which venue finally hit the mark with everyone?  Quay Restaurant?  No.  Bennelong?  No.  That posh place at the top of the Shangri La?  No.  
In the end it was zombie shooting, VR and sickeningly large alcoholic ice cream sundaes that won us over. Does that make us shallow and childish?  Maybe.  Will we be back there again?  Definitely.
The Recruitment Company's top performers for July had a lunch club experience with a difference - an afternoon at Archie Brothers.  Amazingly this is, in all our years of rating the top restaurants and venues in Sydney, the first 5/5 overall rating we have ever received!  Read about the experience here.
Submitted on Tue 21 Aug 2018