We enjoy what we do and we work hard to make sure our customers enjoy it too. We network hard, we entertain well and we like to break bread whenever we can, but enjoyment isn't all about beers, long lunches and cupcakes (although we are partial to all of those things), its also about ease of use, adding genuine value and being there to provide real solutions to real issues. We are class clowns who'll happily while away an afternoon in a swanky restaurant with you but we're also mature enough to know you have a job to do and need us to find you the best people for your team, fast.
We are class clowns, all grown up.
1000
stories
We have 20 years of entertaining, breaking bread, schmoozing and networking behind us. Check out some of the stories here.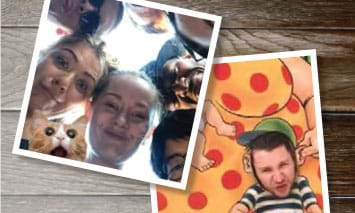 Lean:

A journey

The Recruitment Company strives to be a lean company. We've worked hard to design our processes to add value and reduce waste at every step and we have a program of continual improvement. Our operations team are Lean Certified Practitioners and we're all trained in facilitating value stream mapping sessions. We're not there yet (nor will we ever be), but our Lean journey means that you'll enjoy the recruitment experience, very step of the way.