customer survey
tell us what you really think
we love feedback

customer survey
We've been serving up great recruitment experiences since 2000 but we know there's always things to improve.  We love getting feedback, good or bad. Good feedback means our secret sauce has hit the spot, bad feedback means we need to tweak the ingredients, average feedback means we're not trying hard enough to make things sizzle.  
Every recruitment company will tell you they can bring home the bacon but we prefer to show you.  We believe that the proof is in the pudding.  Below are hundreds of real reviews of us and our team. We haven't taken any out, we haven't added any, all we've removed are specific company names.    
So here are our results; the good, the bad and the ugly.  Enjoy!.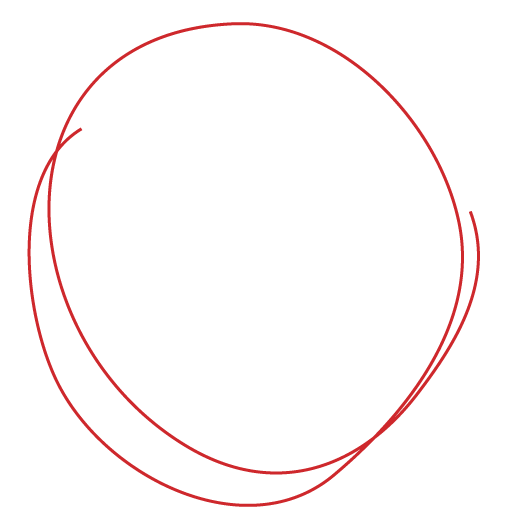 Frankie has been terrific all the way during the hiring process. She's a genuinely supportive and helpful lady, uber-friendly, and has a great energy and caring attitude. She's full of energy, positivity and has an infectious laugh. She has clarified to me anything I needed to know about the process, any query or extra bit of info. Just delightful to deal with.

I wanted to extend my heartfelt gratitude for Claire's outstanding work as a recruiter. Your professionalism, thoroughness, and personalized approach made my job-seeking journey truly remarkable. Your efforts are deeply appreciated.

Exceptional - Claire has been really helpful and with a great turnaround time. I received 4 great resumes within first 24 hours of engaging Claire. Found a great candidate with all relevant skills and experience with Claire's help. Thanks Claire.

I am delighted to recommend Matt, who played a pivotal role in assisting me in securing a new role. Throughout the entire process, Matt consistently demonstrated qualities that set him apart as an exceptional professional. One of Matt's most outstanding attributes is his commitment to open and constant communication. From our initial contact to the final stages of negotiation, he kept me well-informed and up-to-date with every development. Whether it was via phone calls or emails, I always felt well-supported and valued as a candidate. Transparency and honesty are virtues that Matt embodies wholeheartedly. He always provided candid feedback, guiding me towards making informed decisions that were in my best interest. I truly appreciated his sincere and straightforward approach, which instilled a sense of trust and confidence in the process. Beyond his professional expertise, Matt's friendly and approachable demeanor fostered a positive and supportive atmosphere. He took the time to understand my career aspirations, strengths, current challenges and preferences, ensuring that the opportunities presented were not only aligned with my skills but also with my personal values such as cultural fit. In conclusion, I cannot speak highly enough of Matt's professionalism and the exceptional service he provided throughout my job search process. His constant communication, transparency, honesty, and friendly nature make him an invaluable asset to anyone seeking career guidance and placement assistance. Should you have any further questions, please feel free to reach out to me.

Kritika did a great job sourcing high quality candidates quickly and made the whole process very easy.

I am amazed at Claire's ability in finding me online (was only just finishing up my contract and didn't indicate I was open to work on my profile) and matching me up to a great role and people. She was super friendly, made the process really quick and smooth.

Adam provided me with exceptional service, he really understood our business needs and ensured to present ONLY the candidates that met the full criteria. He went above and beyond and I really enjoyed every dealing with him. He is not your typical recruiter. He is next level and I hope this is relayed back to Adam because he deserves this recognition and we wish him every success in his career. I only like working with Adam as an external agency provider so this speaks volume as to his efforts and professionalism. He helped nexon find someone (even though it was a contractor) for a very very critical role in our business. I appreciate all his hard work and service. He has patience, understands really well, articulated the candidate he is presenting very well and shows compassion to the situation we have on hand. Excellent work Adam - We really appreciate you! Thank you. Jasmina

Just met Claire so I don't know her well - she is dynamic, personable and effective. She found my CV, spoke to me, organised an interview and closed the deal in two days which was very impressive! Then she worked Saturday to get the contracts ready, which I really appreciated. Happy!

Anna-Maria has been brilliant with her professionalism, knowledge, warmth and attention to detail. She has made the whole process very easy and painless, ensuring I was updated all the time. She should be highly commended!

The main thing anyone wants is for the person they're dealing with to do all the things they say they're going to do. Dervla did that and with a quick, efficient and friendly manner. Totally seamless and straightforward. Thanks!

Very happy with the candidates presented and Olivia's understanding of the culture we are trying to encourage at *** and the success behaviours that really make a difference. We are very happy that *** is joining our team!!

Anna-Maria was exceptional during all the process, very supportive. She went an extra mile to prepare me for my interviews. Always available. Overall - awesome experience. I did not know of any other company/agent to come close to compare it with Anna-Maria! Out of 5 star marks I would give her ten!!!

Hi Team, It was great dealing with Kritika during my recruitment process. She seems very professional and moreover a good person. Right from the first stage of the recruitment process, she kept me informed at all stages as there was a delay in receiving the contract letter :) It was great dealing with her and definitely I will recommend my other friends as well to her for any future roles. I wish her all the best. Thanks.

I have been very impressed with Kritika during our recent recruitment of a number of network engineering staff for our business. She has been very comprehensive and a pleasure to work with.

Previous agencies were struggling with our recruiting needs and since *** put me in touch, the service has been absolutely amazing. I really enjoy working with Frankie and Kelly.

Olivia felt like more than a recruiter and I felt like she truly cared about my career. She pushed for me, listened to me, and found me my perfect job!!! I can't say thank you enough! Olivia was efficient and great at her job, and on top of all that...she was a lovely human, which is what counts the most!

The majority of applicants dont have the technical skill level we expect, I understand this is difficult for your team to filter out.

Claire has been made the onboarding process a breeze with exceptional communication and assistance with every matter fulfilled. I'm very happy.

Lexy is a hard working, driven agent that knows how to match the right candidates with the right role. She went above and beyond for my placement and I'm glad to be placed with *** due to her remembering my CV from a month or so back. She comes across as someone who cares which is rare when it comes to recruitment. Much appreciative for the service both Lexy and TRC have provided. 😀

Working with Matt has been excellent. He's very communicative, he follows through (and does what he says he's going to do), and I get the sense that he genuinely cares about ensuring the company / role is the right fit for me and vice versa. Being new to Australia and navigating the job market here, I really appreciated Matt sharing his background and experience with me. It was reassuring. I also want to mention that I initially reached out to Matt while he was on vacation for a few days, and he arranged for a colleague (Chipo) to connect with me right away. My experience with Chipo was also great, and it felt like a seamless transition (from my perspective) when Matt was back in the office.

I wanted to take a moment to express my appreciation for Matt's outstanding job in helping me secure a position at ***. His dedication and hard work truly made a difference in my job search journey, and I am incredibly grateful for his support. The level of service and commitment he provided was exceptional, and I wanted to share my feedback with you. His professionalism, promptness, and attention to detail were evident throughout the recruitment process, and I felt valued as a candidate. He went above and beyond to understand my skills, experience, and preferences, and matched me with a job opportunity that aligned perfectly with my career goals. I also appreciate his proactive communication, keeping me informed at every step of the process and providing valuable guidance and advice. His expertise in the industry and knowledge of the job market were invaluable in helping me navigate the recruitment process smoothly. I believe his exceptional performance deserves recognition, and I am happy to provide feedback on the experience he provided. His efforts have not only helped me secure a job but also made me feel supported and confident throughout the process. Thanks once again to Matt for his outstanding job in getting me a Sr. BA role at ***. His dedication, professionalism, and expertise are truly commendable. I am grateful for the opportunity to work with him, and I wish him continued success in his career..

I am very gratitude for her professional and effective supports on me towards the offer. I hope I could work with her in the future. Many thanks.

Hi Team, Hope we all well. I would like thanks Mr. Adam Eshet help me to get a contract job in NSW Government. Working with him, I found he is working working hard, easy contact and friendly, that achieved the best outcome. Thank's Adam and team....

Matt is great. Provides great insights into client expectations

Dervla and all staff that I dealt with during this process were great and very helpful. Was a easy experience and am very grateful to Dervla & all staff for being very helpful during this process.

I started off speaking to Kelly ! She was awesome helping me get this interview. She explained that it was a customer service role, however, I was not told or aware that this role was predominantly making outbound calls. But other than that, she was lovely to speak too and helped me prepare for my interview. Then I spoke to Frankie for the rest of my interview stage and she was awesome too! She was welcoming and sounded like she genuinely wanted to help get me into this role, I just needed to play my part. I had a few bumps with police check, but she hadn't left me in the dark because of that, she was always calling asking for an update etc. Both awesome ! I think their both very good at their roles as recruitment officers :) thanks for helping me get this role!

Thank you very much for considering this role and giving me this opportunity to show my skills and experience for this job. I would like to say special thanks to Chipo and Kiritika for being so co-operative and supportive for this whole process. I hope that I wont let you down :-) Best of the luck for "Therecruitmentcompany"...

Exceptional in recurring and helping people.

Frankie really is amazing, couldn't have gotten to where we are today without her amazing support. With business booming, I really look forward to continuing our relationship.

Had a great experience - Lexy is a very thorough and organised agent who supported me at every step of the journey with coordinating with my new employer. Highly recommend Lexy as an agent. thankyou

Got me the job and was a great communicator and supporter throughout the process.

Exceptional, Claire has been always good with providing me the needed information, supporting me through the process but also very quick & switched on

Dervla has been really supportive and helped me get a role I was really excited about! She's got a really warm professional manner. She's an asset to your company.

Dervla was fantastic , She replies to every email or concern I have immediately ,in each and every step, from interviewing to onboarding, her customer centric approach is fantastic , without hesitation I would recommend Dervla and the recruitment company to any of my friends , keep up the good work 😊 Five stars for Dervla and her Team. Regards Manny

Throughout the extensive two-month, cross-country hiring process, Adam provided exceptional communication and kept me well-informed every step of the way. As a first-time job seeker in Australia, finding the right company was crucial to me. Adam's valuable insights into the job market and ##### gave me the necessary perspective to make an informed decision and choose the best company for me. Overall, Adam's exceptional guidance and support made the recruitment process a positive experience, and I am grateful for his assistance.

Chipo Riva's first call was really lovely and was an absolute pleasure to deal with. She went above and beyond with the recuritment process. Chipo always kept me in the loop as my application progressed. Thank you Chipo. Oliver Hussey - Was really responsive and professional through out the recruitment process and he alway kept me in the loop as my application progressed. I really appreciated Oliver giving me a call before and after my interview including Chipo. This really helped me prepare for my interview. Thanks Oliver.

I needed a software dev unicorn and Lexy came to the rescue in super quick time. Love your work!

Lexy is the best recruiter I have ever met. She is very resourceful and helpful. She makes the interview process easier. It's been a pleasure to work with her.

Oliver's experience and skills as a seasoned professional recruiter have shone through, and in my opinion not marginally but in fact by miles ! I found Oliver to be very effective with understanding my skills and aligning them to his clients requirements.   I believe his consistency and clear communication, in-depth role and client knowledge, as well as having good insights into the changing market dynamics, are instrumental for a top recruiter. Frequent but succinct communications during the process instilled confidence so that I felt I was making the right decision, and so his guidance and coaching was at the right level. Finally Oliver has an affable personality, which made the process enjoyable and so I look forward recommending him at the first opportunity, and to building an ongoing working relationship.

Adam is very helpful and professional in recruitment, he can give good suggestion on job matching and interview preparation to the candidate.

Great engagement and spent time to ensure my experience met client requirements Overall satisfying experience

I think Mel is fantastic and she has done a great job finding me some great candidates for our projects. Mel is the first person I go to if I need resources!

Oliver Hussey is a real professional and an effective communicator. I appreciate his professional work and securing my contract with #####. I rate his work highly.

Dervla has been really helpful throughout the recruitment process. She has helped me with all my queries and requests and also responded very quickly to all of them. The onboarding process was very smooth and I would highly recommend Dervla if anyone is looking for getting their desired role.

Adam was really helpful and professional, understood my needs and those of the client and was able to match them almost exactly, and provided a quick and pretty seamless experience. A rarity in the recruitment field.

Mandar was very thorough and responsive

The first impression and call from Anna-Maria was fantastical. Anna-Maria provided exceptional services and feedback securing me an ideal and promising role with Local Land Services NSW. I found, Anna-Maria is very professional, attentive and had vast experience in IT Recruitment. Anna-Maria helped me focus on the skills I had, motivated, and helped me through the interview process. I will be ever grateful to Anna-Maria for the guidance and support.

Adam kept me completely in the loop with every progress with my application. He validated my concerns for the role and provided safety guards to ensure all expectations are addressed. A big reason why I came back to TRC, was I know the recruiters there have integrity and experience. I have dealt with so many recruiters to the point I will research who they are and their experience, and if they are juniors, I feel that the company does not value me as a experienced contractor by having a senior recruiter to talk to me

Mel is absolutely lovely, and a pleasure to deal with. I wouldn't hesitate to recommend her or your recruitment services to anybody. She is always the first person I reach out to whenever I need assistance.

Great work done at all steps of the recruitment process!

I have only spoken to Dervla once during this recruitment, as she had to hand over her work to Amanda to go on leave. I had been dealing with Amanda who I found a very good communicator and thorough. Dervla emailed me before my interview with a comprehensive list of hints which were very helpful. As far as our initial conversation went directly after the interview, she was very cheerful and easy to talk to and advised me she would be away. I advised her that I thought I'd been offered the position. Dervla ensured that she handed it over to Amanda, so we could progress the appointment.

Claire is an amazing communicator, she made the process easy. Given this is my first contracting gig, recruitment company made it simple and it didn't feel like contracting role. Claire was encouraging and positive through the process.

It was a great experience to work with Kritika, she's very professional, provided the required support and finally great in follow ups and keeping me updated in every step. Thanks to Kritika and the recruitment company.

Mel was great and the whole process was very very quick which was refreshing- especially for a role in Govt. Mel has been so easy to deal with - bubbly and personable and provided great feedback on the role, the potential manager and the department.

Dervla is the best. She responds to all my emails quickly. She is very helpful. I am so happy.

Dervla was very helpful all the way through the recruitment process. She explained all the required information and responded to queries quickly. Best wishes to Dervla and her team.

Kritika was always very helpful and patient when I wasn't able to respond quickly. She always had a positive attitude which makes her a pleasure to work with.

First of all it's was such an amazing experience and she was giving full support for the interview and she encouraged me and wished me well before the interview. I would say it was one of the best HR experiences I have with Kritika. I will give her an extra Star for her. She is just awesome.

Kritika is an excellent recruitment consultant that I got a job by her. Her knowledge and understanding of the market as well as her positive attitude and dedication makes her one of the best consultants in the market. Kritika is self motivate and always motivated the people around her. I would always recommend Kritika to anyone looking for a new job.

Exceptional, he was responsive, listened to my needs and provided higher calibre candidates than what I was receiving previously.

Kritika has been great to work with. She understood the type of candidate we were looking for, and was persistent through the various challenges that came up during the process. Her hard work was very much appreciated!

Kritika is exceptionally professional and an awesome person to work with. This is my first role that I am getting it through a recruitment company as all my previous jobs were directly with the IT company, so I think she does have a secret power and skills getting me this job! I wish her lots of success in her work and future. Thank you very much Kritika for all the work and efforts. Just Keep it up.

Dervla has been fantastic, I was well informed as expected at every step of the process.

Lee is one of my favorite recuiters that I totally enjoy working with. He has shown his profession in finding the real value of the candicate rather than superficially filter on the job titles. He always take immediate actions to speed up the recruiting process and be transparent with me. I appreciate his great work to allocate me successfully. I also want to take chance to give a high appraise to Paige Jackson who has been amazing matching me to the role. She pays attention to all details to match her candidate to the role. Overall, I feel grateful to work with The Recruitement Company. I wish you all the best in business!

Lee is one of my favorite recuiters that I totally enjoy working with. He has shown his profession in finding the real value of the candicate rather than superficially filter on the job titles. He always take immediate actions to speed up the recruiting process and be transparent with me. I appreciate his great work to allocate me successfully. I also want to take chance to give a high appraise to Paige Jackson who has been amazing matching me to the role. She pays attention to all details to match her candidate to the role. Overall, I feel grateful to work with The Recruitement Company. I wish you all the best in business!

Adam was excellent and made the recruitment process a breeze. He communicated well, provided regular updates over a phone call and ultimately reached a great outcome for all involved. Thanks Adam!

Lee has been an exceptional recruiter. Extremely helpful keeping me updated throughout the process. He provided amazing guidance and background knowledge of what to expect and what to ask throughout my interview process. Really appreciate his work.

Anna-Maria was professional, personal and passionate about helping us find the right candidate for the role of GM Data & Supporter Insights. Even though this proved to be a challenging recruitment over many months, she was not disheartened and helped us find a really fabulous solution. Cannot thank Anna-Maria enough for her responsiveness, care and intelligence in finding our successful candidate.

Thanks to Lexy who had been following up for updates and made sure of letting me know about the feedback . She had clearly explained the skills required and about the company and it's nature which interested me in this role. Had a very good experience.

Anna-Maria is the best Recruiter I have worked with since moving to Sydney in 2015 (and yes, I have worked with a lot of recruiters) The thing that stands out for me was her consideration for the candidate and making sure the role works both ways. I was so impressed when she asked me the question after every interview around what I feel about the role. She has been amazing to provide detailed feedback to help me improve and also prepare for the interviews. She also offered to help me have a conversation with my current boss regarding resignation and notice board (above and beyond what I expected from a Recruiter, but incredible and demonstrates her care and support she offered me through the process). I am looking forward to start the new role early November, so will be sure to recommend Anna-Maria and TRC on Linkedin.

One of the best recruiters I have worked with. She understands the process of leaving a job and joining another exceptionally well.

Dervla is very a professional consultant and she worked closely with me to find a suitable job to match my skills and qualifications. She was constantly in touch with me to update the status of the job search. She is very friendly and listens to me with more attention. Overall she is a good person by heart and treats her clients with dignity and respect. I will continue to work in future with her . I wish her all the best for future endeavours. Good luck Dervla!!

Have been talking to Adam for about a year, he is not pushy, takes time to understand what we're looking for, patient & overall a great asset to the company.

Lexy is efficient, supportive, and knowledgeable in what she does. I got all information I need from her and also felt comfortable to share as much information I have with her.

Lee has a very nice manner and always positive. He is diligent and thorough. I was impressed he found me and was able to match my skills to job brief. Well done.

Dervla is very helpful and replies to most of my queries within a day.

Matt is responsive, engaged, supportive and very good at his job.

Claire was amazing. She kept me up to date throughout the process and chased MA up when things appeared to be a little slow.

It was a pleasure working with Matt and finding a great canddiate!

Lexy is doing a great job presenting very relevant candidates. A pleasure to work with.

I am happy to share that Frankie was exceptional. She helped me out with all possible ways from first day till today. Thanks for everything.

Lexy's industry experience was clear from the get go. Her approach, professionalism, people skill set, all top notch.

I really appreciate Eleni for her patience and support throughout the process of recruitment, I was updated on the status of application at every stage which made the process more transparent, thanks Eleni. I wish to stay in touch with The Recruitment Company for my future job prospects.

Mandar is professional, very responsive and highly trusted.

It was a pleasure dealing with everyone from the recruitment company, everyone was very patient and helpful, with every process of the selection. Claire was able to find the perfect role for me, taking into consideration my experience and knowledge for the perfect match for this role. Thank you

Matt clearly understands the client's needs and identifies the best candidates.Matt's efforts and dedication are outstanding. Thanks a Lot!! Matt for all your help and support :-)

I was very impressed with Lexy - she presented great candidates and worked hard to ensure we got the right fit.

Derlva has been one the best recruitment consultants I've worked with. Polite, positive and courteous and is highly responsive given the busy environment she works in. Information is always presented clearly and professionally whether in writing or on the phone. Just a pleasure to do work with.

It was an absolute pleasure working with Lee. He regularly updated me on the progress he was making on processing my resume. He understood my situation and my preferred way of getting hired and was able to effectively communicate that back to the client. I look forward to working with him in the future.

Fast, efficient, solid communication and knows exactly what we require both skills wise and culture wise within the business.

Mel has been wonderful to work with from the beginning. Super personable and friendly, and really efficient and on the ball. Very grateful that Mel has been able to help me secure my next role!

Mandar has been very helpful in our hunt for a project manager, the only negative was once we agreed on a candidate the daily rate was changed, I know this was not Mandar's issue and did his most to limit the impact to Pepper however it soured an otherwise easy process. Thanks,

Mandar's communication throughout the recruitment process has been truly exceptional! He's friendly, great to deal with and super responsive. He has great knowledge of his client's requirements and has prepped me with all required info to crack the interview!!

Lee is Excellent coordinator.

Lee was extremely helpful. He was very encouraging and supportive. He handled my case with a lot of patience. I am really glad that I got an opportunity to work with Lee.

Eleni was amazing to deal with. Very professional, genuinely interested in our needs and honest about the realities of the market. We are extremely happy with the result and look forward to working with TRC again in the future. 5 Stars :)

It has been an absolute pleasure working with Oliver. He has been very supportive throughout the recruitment process. I was coming back from my maternity leave and I always knew that I am ready for a change but I was uncertain how and where to begin as I haven't been on the lookout in years, I felt very rusty but luckily Oliver was there and more than willing to support me on my career journey. He went an extra mile to prepare me for my interviews, he's been very patient with me answering all my questions and he kept in constant communication about the progress of my application. He understood from the very beginning what kind of role I was looking for, and by recognizing my strengths and passion, he found me the perfect job! Oliver demonstrated such professionalism and integrity is his work, I am so grateful for having the chance to work with him and also for everything he has done to make this happen for me.

Anna-Maria has the been the best recruiter I have worked with so far, she has been excellent in communication from the very first time she brought this opportunity to me. She was always ready to listen and understand what I really wanted to do in my next role, which I felt was a great quality. She never undermined any of my expectation or experience and provided her honest feedback all the way!

5* Exceptional - Fantastic service from AMJ

Adam was awesome, from start to finish. Always available for any questions email/phone. Great work Adam.

Working with Anna-Maria was such a refreshing experience. When I first spoke with her after sending my resume, she clearly demonstrated that she had read it and had a good idea of who I was, and asked really good, relevant and well thought out questions. She also demonstrated that she was all about getting a great match between role and candidate and was spot on about suggesting roles that I initially hadn't considered, but found that I would love and excel at, if I gave them a chance. I also loved how Anna-Maria spoke with me as a person with a human background, thoughts, feelings, pressure, conflicting thoughts, self-doubt, frustrations, fatigue etc. rather than just another resume. She is very well invested in the candidate, and also seemed to be doing a wonderful job in looking out for her clients (###) and making sure that I would be a good fit for the team she was suggesting for me. I was super happy that I got the role that Anna-Maria had suggested for me, and a lot of the notes that I had taken during calls/discussions with her were really helpful for me when I got to the point of deciding which role to accept out of the 4 offers that I was considering at the time. Many thanks to Anna-Maria, and all that she did to get me to ### and the wonderful and welcoming team that I work with. And thumbs up to her manager as well, as Anna-Maria is a great reflection of the leadership at The Recruitment Company.

If I have to recommend a recruiter to represent a job seeker in the future, that would be Frankie! She is friendly, understanding and supportive. Her energy added a positive impact on my motivation to job hunt. Thank you, Frankie!

She is a very smart and intelligent recruiter as she asked the right questions regarding my experiences so that she can be absolutely sure that I am a 100% matched and applicable with the job role. The end result is a win win for both the hiring company and me as an applicant.

Lee and Kelly were very professional in their interaction with me throughout the process. I am very happy working with them.

Lexy moves lightning fast. She takes actions instead of talking. She solves issues. She is brilliant! Thanks, Lexy.

Very committed and knowledgeable in the aspects for the Hiring. Easy and very professional.

She was great she gave me all information I needed to make the decision

Frankie was very helpful in finding me the right job. She is genuinely passionate, caring and professional.

It's gone really well so far. Mel is friendly and helpful.

Lee is an excellent recruiter with a clear and great communication skills as well as fast actions and responses. Very proactive by reaching out to me and matching my LinkedIn profile with the available role. He also has negotiated a decent package on my behalf. He followed up closely during the three step interviews and currently in the final stage. Thanks Lee for everything. Appreciate it.

I had an amazing experience working with Lexy for finding a matching role. She had been exceptionally good in coaching me for the interviews. She was reachable even late hours to get things clarified and setup meetings. Thanks to Lexy I was able to land in a role which perfectly matched what I was looking for.

Mandar's service has been exceptional from the beginning and I greatly appreciate all that he has done for me in helping me secure a job.

Eleni summed up our requirements quickly, suggesting a candidate in our first meeting. Given our desire for a quick turnaround, it was amazing to have a first interview booked for 2 days later, and a second candate a few days later. Both were strong candidates. In the end, a candidate started just 10 business days after we first reached out to Geoff on LinkedIn - very impressive. Flexible payment terms were also appreciated. Thank you Eleni and Geoff. We look forward to working with you more in the future.

Dervla is great and a good operator

It was really an easy process working with your team I want to thank them all

She was really supportive!

Anna Maria found a short list of candidates rapidly who met the top selection criteria. So she listened to our needs and communicated the strengths of the candidates. She made herself available for discussing feedback. Great hiring experience ☺️

Anna-Maria was truly the best recruiter I've dealt with in Australia, and I've had a lot! She was extremely attentive and friendly and gave me some really useful tips before my interview.

Lexie constantly works hard on finding candidates seeking feedback and if I havent responded putting it back to the top of my inbox. This is the first hire via her so my 1 request going forward is to feel confident to share her views. We decided the candidate wasnt strong enough for the lead role but could do a different snr dev role. I would of liked her sharing opinion on what salary to offer, change to role etc - she has great market insights that I would love to know to help me make those decisions.

The experience has been a breeze. Dervla was quick to understand our needs and went above and beyond within very tight timeframes and changing landscapes. The candidates presented were highly skilled individuals who could not only meet the role objections but also exceed in the role. Our experience with Dervla and TRC has been very positive. Great work team.

From the first chat with Amanda and Dervia, I've felt confident that my future career was in safe hands. At no point have I felt Dervia hasn't been truthful, transparent or professional and communication has been first class.

It was an absolute pleasure having Dervla representing me for this role. She is so friendly, personable and professional and went the extra mile in helping me obtain this role. Great interview prep docs she sent me really helped me to be prepared for my interview. She also did a lot of back and forth to keep me in the loop with any updates and made me feel so comfortable and happy speaking to her. She so relatable, it's like speaking to a friend, not a consultant and I think that's really important. GREAT WORK DERVLA!!! She is a star!!

Very professional, honest, transparent and fast turn around times. Very clear in his communications.

Very friendly, helpful, stayed in touch.

Ive been doing interviews and observing meny recruiters recently. Oliver really stands out for his ability to clearly Articulate the position and company he is representing. The details about the business needs and context helps to prepare for interviews and expectations about the role. His transparency and positive attitude to keep moving and negotiating were outstanding. At end it is all about trust. He really brings the confidence that his assessment about the candidate and the position is a match. This is an immense value for all involved in the hiring process...

Oliver consistently fully understands the requirements and delivers high quality candidates for the roles. He has a very friendly and professional approach. Super reliable.

Frankie was very supportive during the whole process. She ensured there was always clear communication on what the situation was and gave me constant updates on my application.

Adam was absolutely fantastic from our first contact to the final email. Full of knowledge, insightful tips, and always making sure I was updated at the first opportunity to any relevant developments in the process. Adam is a super star in his domain, astounding service that I have never experienced before. Thanks very much Adam!

Mel is a great recruiter. She is clear, acts fast and kept me in the loop for every step in the process. She is also approachable and I felt that I can easily discuss my concerns with her. Unfortunately, the timing just didn't work out for me. But if I decide to look for new opportunities in the future, I would be happy to be represented by Mel again. Thank you so much, Mel! I appreciate you and how you have taken care of me.

True Professionalism are the words that come to mind when I think about Mandar. He is a very thorough, detail oriented professional who guided me through every step of the way during my recruitment journey with the Recruitment Company. He was very kind and polite whenever we spoke and was able to provide every bit of detail and patiently answered all my questions during the entire process. In a very short span of time Mandar has become a very trusted advisor to me and my go to for all future recruitment needs. A true professional !!!

I worked with Karl recently on a tech role. Karl has great enthusiasm and passion for his work and is a genuinely nice guy to deal with.

Very approachable and follows up on things regularly. Keep it up Anna! Very satisfied!

Great working with Fankie! She asked some great questions when I first got in touch and I felt she fully understood our needs perfectly. So much so that the first candidate she sent us, we hired!

It has been a pleasure to work with Anna Maria on the DataOps role for our DnA Tech area at XXXX. Anna Maria was diligent and persistent and managed to get this position to offer stage twice which is exceptional . I would not hesitate to partner with her again should we have another requirement

Claire has been great to work with making the recruitment process so easy and fast. Thanks Claire

Frankie brings great energy, and a real personal experience. I for one really enjoyed but also knowing in the back end she is covering the bases. Would be more than happy to recommend her and the company for the service that I have been provided. All positive from my end.

First time I have dealt with OIiver (as I am new to XXXX) Great experience as he: - Builds rapport first - Listens to requirements then seeks clarification where needed - fast turnaround with good/suitable candidates

She was very friendly and always approachable.

Frankie was a dream! Recruitment without the BS, I was her priority and I felt super comfortable dealing with her! It's been a pleasure

I have really enjoyed working with Anna-Maria in finding my new role. Anna-Maria is very diligent to get feedback from interviews and attain information needed for upcoming interviews. She is very available with her time and is very resourceful to find answers to the questions that I had (if she didn't already know the answer :)). Anna-Maria is very personable and energetic and was a pleasure to work with. Overall the interview process was very smooth.

Eleni, has done an amazing job. She had helped me to find the right career and followed up so closely with the client and got through this opportunity for me and a success. I wish her my heartful of thanks for finding this opportunity for me to boost my career.

Dervla has been a pleasure to work with. She is professional, communicative, thorough and supportive. Dervla communicates on a personal level and doesn't treat the candidates as a number, but more as an asset that is recognised for their talents and experience. Although this process has been a long one, I understand the formalities & requirements when working with Government Departments. I would highly recommend the services of the Recruitment Company to any prospective employer. Thanks again to you and your agency.

Claire is very supportive and done her job very well for my engagement with the client. I'm happy with her and looking forward to get her support in future. Thanks.

Fantastic as always! Probably owed a 24 crate for a double recruitment in two days :D

Eleni Giagos is a very professional and friendly person. She gave me all the required information and briefed me on what to expect. She has been very supportive and responsive and managed all my questions and queries with care.

I was in contact with Lexy from past one month. My overall experience was quite good. Lexy is passionate about her work and is very responsible. She patiently listens to the doubts and problems and tries to work out the best possible solutions. I really liked her positive and intensive approach.

Claire got the brief & was able to find good candidates & a successful outcome. Claire was friendly, engaged & asked good questions.

Claire is no ordinary recruiter that I've had the pleasure to work with. She showed great care and dedication in helping me with my placement with XXXX. Other agencies make you feel like you're just part of the numbers game and Claire is certainly an exception. Claire was very organised in setting up the interview and prepared me in such a way that I felt confident to prepare adequately and navigate through the interview questions. During the offer stage within a short period of time, she was also tireless and working back in the day to push through the due diligence and reference checks with XXXX HR so close to Christmas. I really enjoyed my interaction with Claire and I have no doubt that she'll continue to serve the client and candidates equally well next year.

Olly (Oliver Hussey) is a pleasure to deal with. He always works to thoroughly understand any role requirement and has an uncanny knack of finding the right candidate in rapid time. He interacts proactively and is open and clear in all his communication

Oliver is great to work with - knows his stuff and the market.

She is extremely passionate and always responded back with great positivity .Great to have conversations with her. The way she handled all the interview times, scheduling calls, emails and messages everytime very informative and provided back to back to feedbacks, highly spirited and enthusiastic women .The way she smiles and greets everytime feels like most down to earth person, best motivator , and i have huge respect for her and really thankfull for the entire time and opportunity provided.

Frankie was exceptional. She was very responsive, thorough and always on top of things. Very personable and reassuring. Thank you, Frankie!

Decent recruiter, easy to work with, understands and works well with the client, lots of feedback in a timely manner. Great work Matt.

She is professional , calm, experienced and cooperative. Really good interactions every time dealing with her. Thanks

I contacted Eleni due to her experience as a recruiter and even though she had never recruited for an IT Application Trainer role before...she took the challenge head on. Eleni researched and put an enormous amount of effect in to finding me the perfect role. I am so grateful to her for all her hard work, advice and guidance she gave me throughout the whole process. Eleni's input definitely assisted with me securing the position. Thank you so much Eleni! Once the 12 month contract has ended I will be back asking for Eleni's help again in securing my next role. Thanks

I am 51 and in all my years of job hunting and dealing with recruiters I have never had the service and like I have had from Dervla. Exceeded my expectation and made me feel good about myself, that I was worthy of this role and deserved it. Just amazing.

Start from the beginning of the first call, it went on very well in all the stages till I get the contract details. In all the discussions, she has given all the information clearly and always reachable. She has given me the proper guidance and reached out client for my queries and replied back in no time.

Eleni was fantastic. She helped me with every step of the process and was always in touch with me to let me know how things were going. I always felt like Eleni was actually invested in my hiring process, above and beyond "just doing her job".

Frankie is one of the best recruiters I have dealt with. She was friendly and professional throughout the whole recruitment process. Fantastic job! Well done Frankie

Hi, We received some quality CVS for the recent testing roles from Clair. As Claire has been working directly with our HR representative , to source and provide the suitable candidates for us, I haven't had the opportunity yet to speak with Clair. Now that we have potentially 2 candidates identified from The Recruitment Company to work in our team, I'm sure I will get the chance to liaise with Clair going forward to share/receive feedback on the new recruits and their progress. Thanks!

Lee's really proactive and helpful.

Wonderful Coordination By Matt... He has been great in performing his work in this regard.. Thanks

My experience with Eleni has been amazing, she's just been on ball in terms of what we're after. She takes on feedback on what we liked / didn't like about specific candidates and refined searches really quickly. The key reason why I'm rating her as exceptional is that she continually delivered candidates and was always in touch with me what felt like every day or 2nd day.

A quick comment Dervia is exceptional and has been extremely helpful in her efforts to assist me in securing a recent position as an Asset Manager. Thank you Dervia.

First engagement with Ann-Maria (have mostly dealt with Olly before). Very engaging and passionate about finding the right person. Proactive and followed up. This was a difficult role for me to spec and for Anna-Maria to find the right person in a short timeframe but we persevered and got what I believe is the right person in good time. A great experience.

I don't think I've met such a friendly recruiter before.

I was very happy with Lexy Maxwell work. It was a high quality result and thank you Lexy for guiding me there. All the best for your bright future.

Hi, my experience was exceptional, very professional, and fast. I'm very happy with the results, please keep it this way. I have nothing more to wish for.

I found the experience very good, possibly influenced by being successful in my application. Claire was informative and responsive.

Claire, is very professional in the way she liaises with her candidate's. very professional, caring, and always going above and beyond to help. I had some family issues, during the process, Claire was nothing short of caring, and amazing

Anna-Maria was AMAZING! From my first message to her inquiring about the advertised role to signing the offer, she was there to help me at every stage! I would highly recommend Anna-Maria to anyone looking for a new role in the data and analytics space!

Adam is really good, he follow-up well with both the parties. Negotiates well for employee to meet desired needs. I like him as my recruiter.

Mandar is a very professional and friendly person. He gave me all the required information and briefed me on what to expect. It was effortless interacting with him.

Claire is brilliant. The level of service she provided to me as a candidate helped calm my nerves.

Frankie was exceptionally great and very helpful. Guided me closely throughout the recruitment process and made the experience easier for me. She was easily approachable whenever i reached out and very supportive. She provided information on time always.Overall she was on top of her game. On top of everything she is very reliable.

Mandar is great, he communicates clearly and frequently, and handled the process professionally.

I'm so happy with Kelly from The Recruitment Company! She took time to go through my profile very deeply and discuss about my interest depending on which she advised me to go for the roles which are best fit for me! Thanks Recruitment Company for making the process so smooth updating me on every step! All the Best to the amazing team!

It's been a pleasure dealing with Lee and Kelly. Both were responsive to our needs, understood the brief well and provided us with several quality candidates. The market has been difficult and placing the role has been challenging but I appreciate the effort and the great result.

Kelly is very professional and passionate. She made me very comfortable and provided me with all the required details. And the way she follow up with me was exceptional. She would be the first person I would like to touch base whenever I decided to move further in my career.

My first interactions with the recruitment company were a little up and down. I applied for a role and didn't receive updates. I had to be proactive. It's a good job I was persistent or I wouldn't have been put forward for the role in this first place. I wasn't working with Dervla at that stage. Once the official interview process started, the experience was really good. Dervla has been very supportive and responsive and managed all my questions and queries with care.

She is amazing. The way she helped me in finding the role was best. It was so quick. Kudos to you Eleni.

Eleni was fantastic to work with. Great communication since we first spoke, she was able to find great candidates based on our requirement.

Claire was absolutely amazing right from my initial interaction and to being shortlisted to getting the offer. Claire gave me updates on the progress of my application regularly that I did not have the need to follow-up with Claire and got the interview time scheduled to suit my schedules as well. Thanks to Claire and loved this journey with her in acquiring my current role at XXXX.

Frankie was extremely helpful throughout the process and was able to offer insights to better help me prepare for my interviews.

Claire went above and beyond for me. She was communicative, pleasant and transparent throughout the whole process which made it a whole lot easier for me. I would highly recommend Claire and welcome the opportunity to work with her again in the future.

Anna-Maria, is exceptional in her role. Her approach level, clear communication and expectations setting is brilliant. More than that the speed of closing the things from both ends marvellous. It was always great to work with such passionate people. Thanks Anna-Maria.

Frankie was amazing. Managed to organise things in the most efficient way.

I was really happy through the process and using different (for us) approaches to attract & access potential candidates worked really well.

Claire has been exceptional throught the the process of my recruitment. From the day one when she contacted me to the day of my contract finalisation she kept me up to date and provided right guidance. I will highly recommend Claire.

Against all odds, Oliver pulled a rabbit out of the hat... by rabbit I mean XXXX! XXXX has exactly the skills I wanted to find. Oliver was a pleasure to deal with, patient to get through our paperwork and kept the candidate warm until we got that all wrapped up. Thank you Oliver. PS: That haircut earned you -10 stars... But a good try!

Lexy has been great to deal with, driven and will great with following me up. I look forward to working more great results

Lexy is great. Picked up her phone on her non-working day. It only took one attempt (from memory) and Lexy found a quality candidate for this role. My only constructive feedback I'd like to leave is that it took Lexy 7 bus days for her to introduce herself from date Geoff assigned her to us. We reached on the 3/8, Geoff acknowledge and assigned Lexy on the 3/8. I heard nothing. Then I reached out myself on the 12/8 of which Lexy then replied back. Oherwise after this bump. Lexy was very respondent. Great working with you Lexy! Thank you.

Amanda started the process for me and was was great as Claire was on leave. Claire is my usual contact and is always amazing. She is great at her job, very understanding when I need to discuss anything.

Claire was very responsive and followed up on my numerous queries. She also completed reference checks on the same day that I had provided details to her - I have had experiences with other agencies where this took a number of days.

Your representative Mandar did a wonderful job representing me with XXXX

Anna-Maria is a great asset to the Recruitment Company. I found Anna-Maria very professional during the recruitment process and kept me information and chased the client with various questions I had about the role. Obviously Anna-Maria has an eye to select the right candiate as initially sent me several roles to pick based on my experience.

Mandar, thanks again for your help. That's twice now you've managed to find us something that matches the very niche skills we were looking for, it was good to work with you another time.

My agent, Oliver Hussey went above and beyond his way to make sure that I have all the information I need about the role. This has helped me make the tough decision of leaving my current job and taking the new offer. He also made sure that both myself and the employer are kept updated during the whole recruitment process so things went smoothly. Two thumbs up for Oliver and TRC! Thank you for helping me land my dream job.

I have interacted with Claire and she was very clear with requirements and Scheduling all interviews. It was a very awesome experience with Claire during the overall hiring process.

Great to work with Oliver. Felt the pace which was encouraging from the outset. Kept me informed all the way and most importantly we got the right person for the role…awesome!

Adam supported my job application process and communicated proactively, great assistance from start to finish. It was a great experience for me.

I know the recruitment company for long when you were TRC if remember right. The team has left me with good feeling to start which is the best I can get. At the moment all I think is to make the client happy. The contract is for 6 months without exception so I do expect to team look when I close to finish but it's too early to ask as I feel I need to perform first.

My consultant Name is: Lee Margerum. He is so helpful and I really appreciate his work. Also kelly is very helpful and would like to thank both of them.

From the initial conversation till I get the interview result everything happened very quickly. Lee has given realistic timeline for each step and made it happen as expected. He has kept me informed (thru call as well as email) about progression at each step. This made me more comfortable about the over all interview process.

Oliver is the best recruiter and a very good person who takes a lot of effort in candidate success in the interview. Throughout the process, he provided me with constant updates on the application. Oliver helped to prepare by providing the interviewer's experience and communicated timely feedback post-interview. He also actively followed up with the interviewer for the next steps and offer release. It was a good experience working with him. I highly recommend him to anyone looking for a job. I can't thank him enough for finding me a new role.

Had a very good experience with Anna Maria, She was really cool and composed & coordinated the entire process very well. Response was timely and the way she dealt was awesome. Overall, I would say it was a fantastic experience. Well done team and Anna Maria! Thanks a lot for your support and Coordination.

Anna has provided great support and timely help on taking forward this interview experience smoother. Every step of the process has happened at right time due to her diligence followup. Also, She worked according to my skillset and suggested me with various improvements to be projected on resume. It's a great experience to work with her and looking forward to continue on future as well.

Dervla and Jen were very professional and knowledgeable about the position and the position requirements. They were both pleasant and helpful in all interactions.

Hi Geoff, I was first tentatively told that I would be put forward for a contract with XXXX at $600 per day by Kelly. When Lee phoned me to introduce himself he said that it may be a little more as there was some mismatch between how the client calculates on-costs etc and how TRC does it. He later (July 14) sent me an email saying it would actually be $664 per day. When I looked at both the TRC contract and the XXXX contract, they both stated that the rate would be $605.27. I notified Lee and he emailed he would get it fixed (July 16). I also notified XXXX by email (july 16). Over the weekend I have received what I take to be automated reminder emails from both Lee and XXXX to sign the contracts. This morning (July 19) I have received and signed both corrected contracts for an extra 80 cents a day. He also sent me the separate WHS email without a pass code so I replied to him about that, but then Simon Moss sent me the pass code. I think he had also told me over the phone that I could complete it without my proof of eligibility to work document, which I couldn't, but I found that so it didn't impact things too much. I feel that Lee has been trying to help and don't want him to get into trouble, but you did ask for feedback.

Hey Geoff, I'm really happy to provide feedback as honestly, I've had exceptional delivery and service accross the board so far from Anna-Maria and Lee. XXXX is going through a big educational shift in recruitment, trying to change the hearts and minds of the hiring managers and getting them to follow a process that is relatively unknown to them. In a short period of time TRC have shown that they are trustworthy partners who help to roll this process out and helping me do my job better as well. It's made my new role a lot easier, thank you.

I want to thank Anna-Maria for keeping me motivated and helping through entire recruitment process.

It was an absolute pleasure working with Anna-Maria! She was friendly, knowledgeable and always accessible over the course of the recruitment process. I would highly recommend her services to anyone in need of recruitment.

Frankie was very helpful during the whole interview process. She guided me throughout the interview and since it was my securing first job in Australia she explained me all the process correctly. She coordinated and communicated the three interview process with ASX on spot. Thank you Frankie!!

Olly clearly knew the client and the need. Even without a Job Description he knew the ask and articulated that very clearly with great pre and post interview briefings. Thanks

It is has been and will be always working along side of Adam. Since working with him with my engagement at XXXXX and now XXXXX. He has allowed me to do my best. Cheers for your help and effort Adam

Claire Sheerin and I first worked together a few months ago. On that occasion, I accepted a role elsewhere (through no fault of Claire's). However, Claire kept me in mind for the future and everything fell into place. She was really professional throughout the process and really championed me in order to ensure my success in securing the role. I know I can ask multiple questions and she never makes me feel like I'm asking too much. Thank you - I would recommend your service to anyone!

Frankie was THE BEST AGENT EVER!!! I have never met the agent as friendly, open, positive, motivational as her. She has been always there for me whenever I need and kept checking on me for the whole process. I've started looking for a new job and haven't had job interview for a while so her support and encouragement were so grateful and I can't thank her enough! I wasn't able to get the job unfortunately but this will definitely help my confidence next time and love to work with her again in future. Thank you!! Kind regards, Fumiko

Overall, my recruitment experience was pretty good (primarily due to the speed of the process), however I was disappointed by two particular parts of that process. - I believe that Dervla forgot to email my referees and then claimed that she was waiting on my referees when I made a follow up email inquiry re my contract. - The 4 weekly pay cycle was an unexpected shock - I have always been paid weekly for contract work.

Frankie had been wonderful through out my recruitment process. She has made job searching so easy and smooth. I cannot thank her enough with the support and guidance she had given me. I have no hesitation in recommending Frankie to my friends.

It was a great experience to work with Anna-Maria. She was there at every stage and kept me updated of the progress. I really appreciate her efforts.

Frankie's candidate selection was very good and communication / co-ordination with our HR team was also excellent.

Claire was great, very positive the whole way through, and very much chasing me (sorry!) to follow up on things.

I have worked with Olly for many years and he always goes above and beyond to find me great candidates. He is always available to assist and not only keeps me informed but also has regular check-in's with his contractors to make sure they are happy with the company and role, they have been placed into.

Through out this process Anna-Maria was so helpful in following up, giving uodate. She helped me understanding client and gave few very good tips on how to answer few question which helped me to spot on the questions. I am very thankful for the opportunity and working with Anna-Maria. She is definitely is an outstanding recruter to work with. Thanks

Frankie is a joy to work with. She is super helpful and a great communicator. Keep doing what you're doing, Frankie.

Insightful, honest, he took the time to understand our requirements and our company in order to identify the right people. He was not just trying to flog off any candidate.

Claire was very responsive and helpful through the whole process. I found Claire to be very professional throughout the whole recruitment process. Well done Claire

Dervla is a passionate, respectful, attentive and valuable consultant. I am very grateful to be working with Dervla.

Adam is very easy to communicate with and follows up too, this is quite exceptional and not a trend that seems to be the norm with recruiters.

Dervla is a confident and target driven recruitment professional who listens carefully to employees needs and requirements. It was my pleasure working with her during this recruitment process. She handled everything professionally and her expertise in this field resulted in a favourable outcome for my career development.

Very proactive, but did not feel pushy Went the extra yard by doing practice questions prior to the interview. Also gave very specific information on the hiring manager / other people in the interview. Communicated very quickly and took the trouble to call to back up emails, which improved the connection above the average recruitment agent I have dealt with on other applications Thanks Anna-Maria

Happy that Anna-Maria came across my CV, matched that against exisiting opportunities and offered most relevant ones to consider. Process-wise, it's been my pleasure to deal with Anna-Maria - I have been kept informed at every step of the selection process. Well done!

Claire responded promptly and lined up an interview. She was very professional and friendly.

Lee was very supporting, gave good advise, and kept me informed throughout the process. Highly recommended!

Lee is the best recruiter I have worked with so far. He is exceptional. Thank you.

Anna-Mari is passionate, friendly, engaged and always keen to help. Lovely person to work with.

Dervla is professional, friendly and helpful. I appreciated her guidance, support and efforts. She really seems to care about her recruits.

Painless, quick and easy. Claire has been exceptional. Amazing communication.

Our chat was always transparent and honest. There was a drop in the daily rate which I made me re-think the offer , unfortunately the customer indicated they could not increase the value but Oliver did shared some of the plans the customer have for the future , which changed my mind. Nice person to work with.

Matt listened to the requirements of what we are looking for and sending across candidates that fit the brief. He is also on top of everything and keeps in regular contact to get feedback on how the candidates are progressing.

Adam was extremely supportive. He continued to stay in contact with me and keep me updated throughout the entire process.

Mandar is very friendly and professional. I really appreciate his work. All my questions were answered in a timely manner. The interview process was great. I got the feedback very quickly after the interview. I'm looking forward to working with him.

Jess has been amazing to work with! From our initial conversation to date, she has been nothing but professional, friendly, reassuring and proactive in working with me to find a suitable next role. I feel the recruitment landscape has changed since I was last in the market for a job and recruiters are no longer interested in building a rapport with clients but rather shut you down and tell you to send an email or apply through the online search engines - the result you get lost among the hundreds of other applications despite having the experience and skills for the role. I went through this exact experience with the initial role I approached Jess about. I initially saw the role advertised with XXXXX and when I called to find out the recruitment status, I was advised that they will be shortlisting today so to apply online and the HR consultant will get in touch with me - I never heard back. I later saw that The Recruitment Company was also potentially recruiting for the same role and as I had registered with you the week prior, I thought there was no harm in following up. When I called and spoke to Jess, she advised that she had already shortlisted and send candidates over to the client but was happy to send over my profile given I match the job specs so closely. I really appreciated this gesture especially after having such negative experiences with other recruitment agencies. I can't rate Jess highly enough and will be sure to recommend her to other colleagues or friends who are in the market looking for new opportunities. Jess was always quick to respond both via email and phone and nothing was too much of a hassle and always friendly. No matter how far you climb corporate ladder, when once is back in the market looking for a job it usually low/ difficult period in ones life and a friendly/ genuine conversation with recruiter really makes a difference. I honestly believe that recruiters would have a higher success rate if they have a phone chat or face-to-face conversation to screen candidates rather than taking what's written on ones CV at face value. There is only so much you can put paper. The Recruitment Company has an invaluable asset in employees like Jess - hold onto her! Candidates like myself consider ourselves lucky when we comes a consultant like Jess who genuinely wants to work with you to find the right next opportunity. Thanks Jess!

Honestly a pleasure being represented by Adam and the Recruitment Company. Adam consistently went above and beyond to get the best result and kept me up to date and got back to me even during weekends and after hours. Very pleasing and much appreciated. Definitely one of if not the best and smoothest recruitment experiences I have had!

Respected CEO, I would like to say that Adam was so transparent and clear about the whole process. He was quite informative and approachable when we were talking. The most challenging thing as a job seeker I face is a Feedback on your application or a role I applied for. This time I was surprised that Adam was able to provide me with a feedback whenever required. Adam was very helpful and friendly all through.

Anna-Maria was brilliant, she really listened to what we wanted and was able to find us an exceptional candidate we couldn't say no to and definitely wouldn't have found on our own . It was an absolute pleasure to work with Anna-Maria.

Honest, transparent and good service.

Adam was always upbeat and easy to talk to, and I am very happy with the results achieved.

Lee was absolutely fantastic; this was my time working with a recruiter for a position and Lee gave me plenty of support, updates, and advice throughout the whole process, which was much appreciated. Definitely a pat on the back for Lee.

Anna-Maria is an exceptional talent and the entire process with Anna-Maria from first contact to accepting my offer with XXXX was just fantastic. She always kept me informed and followed up after my contact with XXXX. Thank you Anna-Maria 10 out of 10!

Frankie has been supporting throughout the whole process. She's so lovely and sweet and has given me the best experience! Thank you so much 😊

Adam's communication and patience with our recruitment processes is really good and he has provided us with high quality candidates.

So many recruiters act as if they are the candidate's best friend initially, then vanish without trace and without communicating a positive or negative outcome. Claire Sheerin is professional and communicative throughout.

Lee has done well sourcing a candidate that we will engage, but closing out the process has taken longer. Chasing the referees has held up the process.

Adam did a exceptional job! Was quick to respond to all my enquires and went out of his way to keep me in the loop. Thanks again for all your efforts Adam, really do appreciate all the work you put in!

Amanda and Jen were both quite good. Amanda found me solid candidates without any dramas and her low touch approach was appreciated. She was away on leave for the days where the offer was made and confirmed, but Jen stepped in well and ensured it was managed without a hitch.

Lee is good in chasing the customer and keeping me informed. Would contact him when I'm searching for something new.

Always available and willing to help, works through the details of the role and asks questions and submits high quality candidates

I think Dervla is a asset to the organisation. She constantly provides support and feedback during the interviews process then during ongoing discussions. Taking on this assignment on was made pleasant by Dervla support to the point of accepting a lower hourly rate.

Anna-Maria, she totally different, she is unique, I haven't met any recruiter who spend much effort, time and communication as she did. She start her first call early morning (8am) and keep following up till late afternoon, unbelievable, all to get the job done. I would highly recommend Anna-Maria, she is very professional and great at what she does, and I really appreciate all the hard work, creativity, and energy you put to get this job for me. Thank you Anna-Maria,

Oliver is persistent, engaging, a little bit long winded and offers great advice. Most of all, he has extensive experience with SAP practitioners and knows exactly how we tick!

Dervla has been fabulous, from advocating for me to keeping me updated throughout the process, and ensuring that I was happy with everything. It's been great to work with a recruiter who treats you as a valued candidate rather than a number. Thanks Dervla!

Dervla has been responsive and very helpful in my first contracting gig. Thanks again!

Hello Geoff, I have nothing but praise for this individual. From the moment I applied for the position which I have just secured, Dervla has been in Coms with me throughout. If there is no news, she informs you ''No news yet'', a trait I have found lacking in most other recruiters. With her lovely Irish brogue and engaging manner, coupled with an infectious enthusiasm to succeed in placing you, it is daily highlight of one's day receiving her calls. I have the greatest pleasure in writing this testimonial and endorsing this young Lady, a true professional.

Anna-Maria provided exceptional service and support through out the whole process, kept me updated at all times and follow up on any queries I had. She did great !

Matt is always amazing to deal with, I feel like he 'gets' our XXXX business and what makes a great XXXX person. I never feel like I'm being 'sold' a candidate, Matt definitely works with us and has our best interests at heart.

Frankie explained about the roll and provided clear description of the roll which I selected for interview and suggested valuable interview tips.

Although I haven't met her in person yet, I've only met her over the phone for a couple of weeks now, Frankie seems to be very bright, bubbly and nice person. Every time we talk, I can hear her smiling and it makes me feel so comfortable. Frankie has been all time being friendly, supportive and seems to be very easy to work with. But above all, as a Recruitment Consultant, she's got a real good eye for details, because she found me!! So, thank you Frankie and thanks to The Recruitment Company!! Stay well and safe everyone!!

I like the service provided by Dervla, she has helped me in each step. She has given me brief clarification about my role and responsibility at work place and process my file nicely. I would like to say thanks to The Recruitment Company and Dervla specially for her smart work. Thanks

It was an amazing experience working with Anna-Maria. She made the entire recruitment process a breeze for me. She is very professional and prompt in my interactions with her.

It's was pleasure working with Anna in last few days during interview with XXXX, she use to give us constant updates on further process and also she discussed with me before taking calm for interview.

Claire has been excellent. She communicates well and in-time. She followed up with the client as needed. I am happy with our engagement over all. Thanks Claire!

Mandar maintains relationships and is able to quickly respond to resource requests and have been supporting in filling the testing roles. He represents The Recruitment Company as reliable and trustworthy vendor to reach out to.

Lee has been magnificent throughout the entire process. Always the ultimate professional, keeping the lines of communication open and providing constant updates to the process. Thank you Lee again for an awesome experience.

Anna-Maria is an adorable and exceptional person to grab this opportunity. She is part of towards this journey on the interview every bits and helped me achieving this. Thank you so much Anna-Maria.

I've only worked with Adam on two engagements. Interestingly both candidates have failed, but I don't see this as a reflection on Adam. In both cases he has handled the situation promptly and professionally. 5 Stars Adam, but mate you need get some Irish luck sent over from the Dublin office.

From the first phone call, Frankie has been really positive and open with her communication & infectious positivity. From the start I have felt that Frankie was genuinely interested in my application and for getting me into the role.

It has been a pleasure working with Anna-Maria on a recent recruitment activity! Ann-Maria did approach the task with professionalism, hard work and always with a smile on her face 🙂 Exceptional work ethics!

I found Adam very easy to work with and also very helpful with his continuing assistance in being able to hire two great people.

Sincere thanks to both Amanda and Jess for their professional manner in helping me achieve success in obtaining this role. They were exceptional in keeping me informed about the various stages of the process, and helping me ease into this new position.

Adam has been a delight to work with, he understood the brief and provided very good candidates for what we were trying to achieve. There was a last minute change and he took it in stride and pivoted easily without issue.

I'm very very satisfied: perfect understanding of the role quick profile selection fitting candidates right level of caring&intermadiation with the candidates

Yes Dervla is very pleasant and sounded very positive. Gave me a lot of confidence during the entire process. She also got back to me very quickly with all my queries and updates from my new employer!

Exceptional. Jessica is Great. very helpful and supportive.

Oliver is the best recruiter I have worked with! He knows exactly what the client needs and why my experience and skillsets value-add to the client to create a win-win for all. I got the job only with one interview! Perfect!

Lee took the time to listen and understand as much as possible about the type of candidate I needed. He was honest about the current market in terms of supply and salary expectations and committed to working hard to find the right candidate. Being a growing not for profit we want the best possible candidates however we have limited budget. Lee found a great candidate that had met the brief and was a great cultural fit.

Matt is a thorough professional and was wonderful dealing with him in the recruitment process.

Jess Has continued to support my own placement, and also in searching for candidates to support my organisations needs. She goes over and above every time. She has become a great sounding board, confidant which is dearly appreciated over the past months. I would certainly recommend any organisation working with Jess.

Dervla was professional, supportive, and generally helpful. Sometimes it seemed her actions were a bit more reactive - but I put that down to the job itself being a bit last minute more than her abilities.

Great service from Anna-Maria, including following up out of hours (it was a bit urgent).

Dervla is super friendly and supportive.

Hi, Constant feedback and keeping in touch was exceptional. Most of time one hears from the recruitment company or HR department only at the critical stage (when one got the interview appointment or a job) while Dervla and Amanda kept in touch all the way through the process Making it so much less stressful (well job search is always stressful lol). Generally, I had much better experience dealing with The Recruitment Company then when dealing with other Recruitment companies)

Simon is always great to work with. He is by far the most professional and genuine recruitment agent I have dealt with. He never wastes our time sending candidates who wouldn't be right and genuinely has our best interest at heart. Thanks Simon and the rest of the team!

Hi Geoff, Adam Eshet is one of the best recruiters that I have ever come across. I am very happy with his service. Adam is very professional and clear in his communication. He successfully accommodated all of my concerns and demands. Thanks Adam.

Dervla is one of my favourite recruiters. She is professional, friendly and competent. I highly recommend her.

Well, I have told this before to Kimberley before; she is very friendly, kind, and professional and I really like the way she manages the process. She makes a usually hard and stressful process of job interviews and sailing through official documentation pretty easy and fun by arranging the puzzle's all pieces together patiently and passionately. The forms, contract, and induction were quite easy to comprehend, follow, and fill out. Overall, it's a truly 5 star recruitment experience.

Oli's communication was exceptional through out the process and he was always available for a chat when required. He kept me abreast of the next steps and the requirements. Thank you Oli.

My dealing has mostly been with Adam and I found him very responsive to our queries and questions. He has been very good at following up and getting back to me on time. Also, given this was our first hire from TRC, we had to your organization up in our systems. The response was very good and we were able to complete this within couple of days.

Frankie was absolutely amazing! She was beyond helpful throughout every stage of the process and made sure to keep me updated constantly. I honestly am so grateful and thank both the recruitment company and Frankie for everything!

Anna-Maria has been absolutely EXCEPTIONAL during my recruitment process. We had conversations before around my skillsets and career goals when the role was in the initial planning phase. After the role was confirmed, AM has been proactively reaching out, providing coaching tips and support in every step of the interview process, and making sure all of my knowledge and experiences are well presented in front of the recruiting company not only from my official interview but also through her feedback sessions with the recruiters. I could not have asked more from a recruiter consultant. AM's accurate position and company background context, punctu updates, and pleasant conversations have enabled the best true version of myself and made the process super simple for me. Thank you AM for reaching out again! Thank you, the recruitment company, for having such a SUPERSTAR Consultant.

Adam was great to deal with. Always was in full communication with me and was there for me before the client.

Very pleasant to work with, understood the brief and ultimately delivered the candidate we selected.

Mandar was great to deal with, initially some of the resumes were not quite hitting the mark but had an unusual combination of requirements and the requirements changed a bit from my initial job description supplied which would not have helped! He is very personable and easy to deal with.

Dervla is honest and very true to her words.. as i am to her. she is definitely a consultant i want to always liaise with. shes friendly, direst and very clear with everything she tells me. Love her irish accent. I will definitely forward her to anyone i know if they every require honesty in a sincere recruiter. SHE IS AWESOME 😊 🌸💐

First time dealing with Dervla for me although I have been with Contractor Central for 5 years now. My experience with Dervla was exceptional because of the speed and accuracy that my resquests have been dealt with thus far, Derval is effecient and very approachable, in the short amount of time I have been liaising with Dervla she has been fantastic.

Knows the market, knows the role! This meant more quality candidates who were as excited about joining our team as we were about hiring them!

Hi Jess Willcocks has been a pleasure to deal with, she has been professional and calm whilst helping me fill a role in my team that is a challenging role to fill. She was always willing to go above and beyond to help fill the role. I also found her to be very well versed with recruitment practices and provided responsive and clear advice. Thanks

Oliver puts the time into understand what I need as a client and then screening possible candidates, so he only sends through candidates that he believes would be suitable, rather than anyone he finds on Seek. He is also happy to accommodate my busy schedule and reply to email's or take calls after hours, to move the recruiting forward.

Dervla was great! She prepped me well and was informative & supportive all the way. I am very grateful for all she has done for me.

Jess was fantastic, always kept me updated on my progression and was only ever a phone call away if I needed anything.

Lee has been engaging, listening and very understanding person who has helped my name getting into the door @XXXXXX.

As a consultant, I speak to a lot of recruiters. I'd rate Adam as one of the best. Why? 1. I submitted my CV late at night. The first thing the next morning Adam called me to discuss it. That gave me great confidence that my skills were understood. And my CV was not just being scanned by a keyword filter. 2. Each time I emailed Adam I received a prompt reply. Typically within 2 hours. His answers showed he was on top of it. 3. While I don't recall ever getting thru to him on his mobile. He always returned my calls promptly. I was happy with that. In short, his communication is fantastic. I knew where I stood. He is very pleasant & likable on the phone. I knew what the client was hoping for. And so I was able to match my capabilities to ensure neither of us was wasting time. He is a credit to your organisation.

I had really good experience through the entire recruitment process on briefing about role, helping me through the process and also after my job started,Got some surprise cupcakes. Also Anna-Maria made it a point to check how i am doing very often. Extremely happy with her service.

Darcy did a great job, very approachable, informative and efficient, very much at the high end of recruitment experiences.

I've been dealing with recruiters for a long time on both the client side & as a candidate. Dervla stands out from the crowd in a huge way. She's exceptionally personable, funny, lovely & wonderful to deal with. And she doesn't miss a trick with all the details. A big asset for your company I would say.

Simon and Frankie were very professional since day one.They made a stressful and daunting process very easy and enjoyable, with their expertise, they helped and guided me throughout the whole interview process. I'm extremely happy with the way they conduct the process and in result of that, I ended up receiving a job offer. THANK YOU !!!

A positive attitude is so refreshing. Starting a new role should always be like this.

Mandar understands how valuable time is and there was a strong theme of quality over quantity across all candidate searches. It was a welcome change to see only well screened candidates come across from someone who knows his market.

I appreciated the preparation material and the 'exceptional' was a pre-interview run through to allow me to practice some responses and to give me feedback. Also really appreciated Jess sharing the 'power pose' tedtalk with me, a good life skill to acquire!

Jess is amazing! She's one of the best recruiters I've worked with! She differentiates herself from other recruiters by helping you build your confidence and sharing useful resources. She's super helpful, an excellent communicator and always goes above and beyond.

Danielle is always very prompt and resolution-focused

Hi RC - Jess has been outstanding ! She is professional, helpful and communicative, yet she also has a realistic, good human approach. Amanda Evans was also fantastic at the time of my initial contact with RC. I am commencing a role very soon and feel confident that I will be supported. Thanks so much.

Simon could not have been more helpful. Went above and beyond every step of the way. Will recommend him to friends looking for work.

Simon is excellent to work with. Super collegiate and understanding of what we're looking for at XXXX and adaptable to our fast paced fluid style. We've sourced a large number of candidates through Simon to-date and the ones that have stayed on and worked out are exceptional. We need to make this now 80-90%+ of the time, understanding sometimes we'll get it wrong. :)

Lee was really helpful in answering all my questions throughout the process and helped me to secure this role.

Every step of the process was excellent

My first experience working with Danielle was entirely a pleasure. She sent through some good candidates and the on-boarding process has run smooth.

The recruitment process was seamless & pain free! I loved how Dervla kept me informed of 'next steps' & was easily reached to answer any questions I had. She was professional & friendly. I wouldn't hesitate to recommend TRC to anyone looking for work :).

Anna-Maria was very encouraging and attentive and helped guide me through the recruitment process very effectively.

Anna came like an angel'for me in this difficult time of finding first job in Australia..She gave guidance and support in every step . SHE devoted so much time to prepare myslef so that I feel comfortable while doing interview..I must recommended everyjobseeker to contact your consultancy..Exceptional service..make u feel like u r family to them.Lots of best wishes to the consultancy

Jess is professional and friendly to deal with. Thank you Jess for assisting us with our short term recruitment needs, we have a great applicant!

Danielle is always approachable and responsive - well done.

Seamless process. Dealt with Frankie and moved seriously fast. Everything was very clear to me and fit the bill perfectly.

I actually only dealt personally with Frankie & she was fantastic. You could not get a more helpful and lovely recruiter. I know Simon was also involved in the process and the assistance I received from both Simon and Frankie was exceptional & a big help in me getting this role.

I would like to give five star to Simon for his support throughout the recruitment process. He called me before the interview to brief me about the company and the services they provide, which helped me a lot to answer the questions from the interviewer. Thank you again Simon for your great support.

***** Lee was exceptionally helpful and supportive throughout the process and kept me informed about the schedules frequently. He was encouraging and made sure I had all the information needed to be successful for the interview.

During the whole process I was being placed, I found Mandar extremely calm, composed and extra alert to know if I'm the right fit. When I joined XXXX, I could totally related the people, culture and the team, almost all the things were making sense what Mandar was trying to explain in the process. Every time I get a call, he would always give that one extra tip that I'm unaware and thankful about. I'm sure he has great skills in recruitment process but I'm amazed to see his grip on technology and the finance industry. I wish him long way and loads of success.

Jess certainly went over and above to ascertain the underlying condition of the temporary employment, provided a great intermediary service between myself and the hiring manager and was patience and supportive of decisions at any point in time. Would highly recommend her on the future for temporary employment solutions.

He is responsive and keeps updated about the process and helps to prepare you for interview and motivates as well. Overall, my experience is very good with Oli.

I've being an SAP Contractor since 2006 (after starting my SAP career in 2002) and have worked with dozens of recruiters. Oliver has offered great service to date. Considering the impact Covid-19 is having on the on-boarding procedures, WFH expectations, and so on, it is reassuring to have clear, concise updates on next steps. Thank you.

I was placed into my current role by Oliver, 5 years ago and have used him to recruit a number of staff since then. Oliver has always provided excellent resources and I have recently recruited 3 SAP contractors which he was able to do in a very short timeframe. I would continue to recommend Oliver as an excellent resource.

Danielle is very responsive to phone calls and emails. She has provided exceptional candidates in a timely manner. Danielle is very personable and has a can do attitude.

He listens and understands.

Darcy has done a fantastic job with helping me secure my role with XXXX. He has been tremendous in providing relevant information and support in preparing for my interviews and kept me informed every step of the way. His friendliness and candor was really helpful and a joy to work with. Thanks Darcy!

Anna-Maria was the best recruiter I have worked with! She guided me through the process from start to end with honesty and great knowledge. She was always available to call and answer any questions I had and updated me after every stage of the interview and when I started working. I would 100% recommend working with Anna-Maria as a recruiter, it was a pleasure working with her!

I am very pleased with Amanda's and Danielle's interactions. They have been very friendly, helpful and communicative from the "word go". A deserved pat on the back from my end :) I look forward to dealing with Dannielle during my contract term. Thank you

Darcy operated professionally in a difficult situation. He was able to maintain a level of communication that was appropriate and resulted in a good candidate being found for the business and managed the delay caused by covid19 well

I am very pleased with Adam here. The way he handled my case was exceptionally professional. Few things which I liked about Adam. 1) Regular and very effective communication. 2) Regular follow ups with client. 3) He used to provide me assurance that your hopes are still alive. I really owe this job to Adam and looking for a long term relationship with Therecruimentcompany. Again, kudos to him. He definitely change my perception about consultant . They can certainly be the game changer while you are hunting the job.

In the longest recruitment timeline I have experienced, over six weeks, I have always had the impression that Oliver was doing his best for me. Between key people leaving the client, both of us moving house and Covid 19 to achieve such a satisfactory result is outstanding. I was especially impressed as I had no previous history with Oliver. His gentle coaching regarding my CV and Linkedin profile was well received. Thanks Oliver!

Dervla is amazing person, she is so professional, supportive and organised. She is always responding to my inquiries and answering my phone calls even during weekends.

Adam has been a great help and has delivered his end seamlessly and exceptionally fast, He is very welcoming and pleasant to talk to and work with and goes above and beyond to help me with all my needs and requests. As i reached out to him it was no longer than 1 week i had received a role suitable for me. I am very grateful and please with his outcome and would highly recommend him for anyone i wish to pass over to for job opportunities.

Simon is a master of his craft! He is diligent, helpful , professional & quickly identifies areas to make you feel more at ease! I would not have secured my role without his understanding & defusing of my concerns through a lengthy & somewhat unusual process! I can't thank him enough!

Jess has been a pleasure to work with and given me some great advice as well as lots of confidence boosting chats! I've had such terrible experiences with recruiters over the past few months and Jess was only one of two that ever got back to me or checked in. I'm really glad that I'm going to continue with TRC on my next contract!

Really impressive & I feel like I'm treated as a real person, an important part of the agency-client-contractor dynamic.

It was easy to deal & speak with Amanda. very down to earth. Nothing was too much trouble for her, she was easily contactable & responded / acknowledged emails in due time. If only other recruiters acted wih integrity like her, the recruiting field wouldnt be the most loathed industry to deal with

Adam is a thorough professional and has been exceptional in delivering what he promises which is very seldom in the industry. He is upfront and prompt with his responses and is great liaising with his clients. I had a wonderful experience in the last 6-8 months working with him being engaged in different opportunities and I hope to work with him in the future.

He is awesome . It was an amazing experience . He is really good in communicating the right things and informing it with all his due dilligence .

Adam assured me from the beginning that he would fight for me for this role and that's exactly what he did. I know for a fact I wouldn't have got this role without him. I owe him a beer at the least

Danielle is a great communicator and easy person to get call to sell myself and sort matters out. She always returns my calls/emails. Its very comforting to know there is a real person on the other side to speak to. Well done to her for such a well rounded consultant.

Matt was up front, punctual and kept me in the loop at every step, he explained every detail on the interview process very clearly and has continued to check in with me even after I secured the position.

Jess is very professional in this area and she gave me lots of help in securing this job. She is very kind and being helpful all the time. I am looking forward to corporate with her in the future.

With a long history of business with recruitment firms, both advertising positions and as an applicant - I must state how refreshing it was communicating with Jessica. Jessica was always professional, well organised and genuine. I understand the fast paced nature of the position, however Jessica took the time to ensure I was well informed and supported through the entire process. I only wish all recruiters could engage with their clients in this manner.

The recruitment company is awesome .. My journey from start to End was very Smooth and professional.The warm welcome and Step by step process was very supportive ,special thanks to Geoff for making my dream come true to join a well reputed organisation .The prompt action and keep me informed about the the progress is remarkable by Geoff .Thanks Mate Thanks you very much .. Last but not least would like to thanks Frankie for her support and moral support provided during my initial days .Keep the smile Frankie ..Cheers

WOW, Mandar you were exceptional. Thank you so much for the effort you put into this role. Even after we changed the goal post at the last minute, you didn't hesitate and did everything you could to secure the candidate for us. Your sense of humour and passion for your work made it an absolute pleasure to work with you. Thanks so much Mandar. You certainly raised the bar on our recruitment experience. :-)

Jess is probably my favourite recruiter of all time. I've been doing this for 15years and she has been so lovely to deal with. We clicked instantly and I genuinely felt she had my best interests at heart in securing the position I wanted. She was efficient in getting back to me and was a great, friendly communicator! Can't thank her enough!

My overall experience with Simon was amazing. His professionalism, people connect and management skills are exceptional. I must say that you are lucky to have gems like Simon who can take the organisation to the newer heights. Thanks to The Recruitment Company and Simon for offering such a great recruitment experience.

It's been working with Mandar, made the whole process easy. Gave updates regularly to make sure that I am not missing anything.

Dervla has been an absolute pleasure to work with! She has been extremely prompt with getting on top of all requests, and has established a very friendly and transparent relationship. Very happy.

Danielle is really awesome. She updates us on time and so responsive to our calls and queries. I can reach out to Danielle for any queries without hesitation.

Brilliant recruiter, clearly understands our resourcing requirements by delivering a strong calibre of applicants that are likely to be hired. We'll continue to work with Danielle now and in future months as our recruitment ramps up at XXXXXXXXX Thanks

Jess is an amazing ambassador for your company. From the first time I spoke with Jess, and right through the whole recruitment process, she has been positive, enthusiastic, highly professional and so proactive. She has a wealth of recruitment experience and knowledge, which she will readily share with you. It's been a wonderful experience for me being able to work with Jess in relation to the application for my recent position. She's definitely a rare find in your industry and I can see why you have her with your team because she certainly 'raises the bar and provides and exceptional recruitment experience'. Thank you Jess, very greatly appreciated.

The process is straightforward, very efficient and quick. The most amazing is, Adam guided me through every single step and heard my feedback, therefore our communication is just flawless. In addition to that, there is also attention to detail. Thank you Adam.

Adam has done tremendously well and he has been the best consultant I have worked with. He has been in constant touch with me as and when required.Its time to give him a raise.. :-)

Mandar provided insightful analysis of candidates key strengths and had provided very suitable candidates for the selection. much appreciated.

Mandar was extremely professional but still very approachable. He guided me very clearly throughout the interview process and made me comfortable.

Danielle was great! Professional, quick to respond, provided excellent tips and information to assist me at interviews so I was well prepared.

Jess is fantastic. She has been ultra helpful and processed my new role expediently. She followed up regularly and has a bright and engaging personality. I'm very pleased with her efforts and look forward to continuing my working relationship with her.

I find Dervla to be very friendly, engaging, dependable and high in integrity. Furthermore, I have been consistently impressed with Dervla`s attitude since the first day she contacted me for a position at XXXX. During the time that she has helped me with the recruitment process, I found her very effective, intelligent and hard-working. She follows up and is professional with her communications. Throughout the whole process, she was polite, professional and pleasant! I definitely recommend Dervla as a Recruitment Consultant. I'm sure that her efficiency will help other candidates to find a good job and also to have this important support that I had. Thank you so much! Note: My request is and would highly appreciate by weekly payments instead of monthly. Many thanks in return.

I have dealt with a few recruiters these past few months and I must say that Danielle is th pick of the bunch. She communicates, negotiates a good deal, knows what the want, is genuine, easy to talk to, and has a great personality. Keep up the good work!

I had an excellent association with Lee. He kept me updated on the progress of my application and I can say Lee had done a wonderful job in assisting me to secure a position at XXXX

Frankie is a wonderful recruiter and very positive. She is always available and adapts well to any changes in the requirements. Her communication is seamless. Overall had a good experience dealing with her.

Mandar responds promptly to any query I raise and keeps me updated as well. He is very cheerful and helpful.

Lee has been an absolute pleasure to deal with and always kept me in the loop on the process of my application. I really appreciate all his hard work and effort on my behalf!

Adam has been the only reliable and trustworthy partner LAB3 have used in Sydney. I am constantly bombarded by rookies who feel like it is their given right to help source people. Adam has taken the time to actually build a rapport with me and the team and has to date delivered quality people who suit our requirements. Good job mate.

I really appreciate the effort Adam and Amanda both put in to secure me a job at XXXX After spending the last two months talking with lots of companies and recruiters I was always left feeling out of the loop and unimportant to whoever was on the other side of the phone, so it really was a breath of fresh air when Adam and Amanda were always in contact, trying to do anything they could to speed up the application process. I would definitely recommend TRC over the other Recruitment agencies I've engaged with here in Sydney.

Darcy is a very warm and a helpful person. He is a thorough professional as well. Since our very first conversation, he tried his best to get me a good opportunity. And then he kept me well informed throughout the process. Keep rocking, Darcy!!

I am very grateful for Simon's help. It was probably the most challenging time in my whole career but Simon made it easier. It only took 10 business days from Thursday 12 September when I sent him my first inquiry which he swiftly replied within 5 hours at 7am till this Wednesday 25 September on which I received the offer letter. He is a professional recruiter, a patient adviser and will be a good friend. Thanks again Simon.

Jen was awesome and very supportive, she made this very easy.

I want to thank Simon for a great experience, ive landed my ideal role and look forward to my time at that company.

Even though the client's response was slow, Oliver always kept me updated. He made the process very comfortable for me.

Darcy was exceptional in helping me find the best job for me. This was the first time time I have applied for a job directly in Australia, right from the starting till the offer Darcy has supported me exceptionally. He has had always provided me the best information and was very transparent in his communication. Cheers Darcy and The Recruitment Company

One of the best recruiter I have worked so far. He tried his best to make me understand clients requirements

Simon is a great guy. Always supportive. Thanks for everything.

A. Knowledgeable staff on industry and current market. B. We did have out of gate issues with understanding our needs and requirements, but was resolve quickly...trust it's norm and got great result with QA lead. Well done!! C. Recently had handover from 1 recruitor to another, appeared to us minimal handover and as result we decided to take different approach to market. D. Had offboarding hiccup that raises concern, we had signed contract, the following week the ask is to change the start date by 2 weeks. Overall happy with service and response to any feedback during the process was exceptional!

Matt is an exceptional consultant who understands his role very clearly and providethe service to the candidate with his maximum effort. We had our first chat on a Monday afternoon and I got the new job confirmed by Friday evening. All the communications were direct and up to the point and was extremely conveinient. Keep up all the good work Matt and wish you all the very best!!

Kimberley has been an amazing representative for me for close to 2 years and is always friendly and professional. I always feel like she's looking out for my best interests.

Simon and frankie thank you guys so much for this wonderful experience and opportunity ❤️❤️❤️❤️❤️❤️❤️❤️

Frankie and Simon are the best in giving advice and giving feedback. I really enjoyed speaking with them and would like to have a chance in meeting up with them in the future they are seriously the best in their field and wish them all the best and thank you for such a wonderful experience,

I'm really happy with Matt. He has found us 3 candidates so far and has a great attitude.

Geoff and Frankie were both very friendly and helpful though out the whole recruitment process and i want thank them for helping me secure my role. Great Experience

Darcy has been great in following through the recruitment process. He has been able to get answers to my questions very quick. He also constantly checks up on me after each interview and provides great insights.

This is the second time we have closed a candidate with TRC. Overall experience was very good and TRC team members are quite friendly and professional.

Second requirement that Adam has helped us with and has been the only one who has been able to dig up people that we have not already considered. Understood that we were looking at a particular skillset and provided a great resource.

Haven't started work yet but so far so good. Kimberly was very helpful.

Frankie sold the job beautifully she was bubbly and lovely to talk to, although I wanted to prove abut into why I was chosen. A lot of times people ask for feedback when they don't get the job but I wanted to know why me?. Thanks TRC the muffin were the icing on the cake :)

I am writing to thank Lee and Recruitment Company for giving me this opportunity to apply for the position with XXXXX. I am very much excited to join XXXXX. I am very grateful for all the time Lee has spent with me and for all the information you shared since the beginning of the hiring process. Once again, I thank Lee for the opportunity and support. Thanks

Franky was just amazing. well spoken , clear and detailed. she seemed genuine and kind. she was just great ! thanks Franky !

Great energy and passion. Genuine!

very humble and co-operative for all requests

Frankie was professional, empathetic and efficient at a difficult time for me. A great job done.

That was amazing what Jen did, the amount of time she spent to follow up and give almost daily update to me. I should say thank you to Jen for all her efforts and follow ups. Very impressive & professional

I find Matt as very generous, warm in nature, and patient while engaging with people. He is very professional, approachable and supports an individual in assisting correctly to find the best career one wants to pursue. I am very pleased for Matt's help by the recruitment process with XXX and definitely recommend Matt to my friends and known people who looks out for a new job.

Kimberley was great to deal with. I felt she took the time to really understand my expertise and represented me well with the client. She had also good understanding of the role and was able to answer questions efficiently and clearly.

Kimberley has been so helpful and still is in assisting me with my job search. She's always responsive and or accessible by email/phone, in addition she covers all relevant details when speaking of roles on offer. She took ownership and represented me to the client and has assisted me from beginning to end. I am extremely happy with her assistance and services provided.

I can't thank Darcy enough. He was very professional and helpful.

Darcy's commitment and insights throughout the process are awesome. Love working with him. It's hard to make the time for recruitment, Darcy makes it easier to pick up the phone and take the ball forward.

She was excellent and helped me through the hiring process perfectly. I would recommend you because of the way she handles recruiting and her energy towards it. Super professional and friendly and her follow up is excellent. Thanks,

Very professional. Always keeping prodiving updates. Very easily contactable.

It is perfect. The Recruiter put great efforts on the communication between me and XXXX. A full-star and special thanks should be given to the consultant and Matt Lee, who endeavoured to make the best.

Gavin is excellent and very responsive and can be contacted any time. He is really professional and a great asset to your company.

I cannot fault any of the processes, communication or advice I received from Simon. He's an exceptional man, and a great asset to The Recruitment Company. Keep it up.

Lee's been great, super responsive and has found us some great candidates. Loved his work! Matt's got some competition ;)

Always friendly and consultative a pleasure to work with. Only constructive feedback is that of late there appears to be a capacity issue in the team so timely responses and thoroughness of vetting candidates had waned.

Geoff has been a great support and a friend through my process of getting hired. He has been at disposal at all times and would always be accessible on email and phone call. i would really like to thank Geoff into assisting and helping me and helping me through this process of recruitment.

Kimberley was great! She was incredible friendly and ensured i understood the recruitment process at every step. The hiring process was incredible fast and efficient.

Matt has been great to work with, super responsive, always happy to take calls and follows me up (ie keeping me honest!). He's also been keen to work with us to find the right sorts of candidates. Great work!

Matt has been great to work with, super responsive, always happy to take calls and follows me up (ie keeping me honest!). He's also been keen to work with us to find the right sorts of candidates. Great work!

Mandar was very communicative throughout the recruitment process

Easy to approach Mandar, and he maintained that transparency throughout the recruiting process by calling me and letting me know what is the status. Helped me by providing some resources about the company which was a big plus to know more about the company before I go for interview.

In the past, I worked as a manager, and I recruited people directly, without using a recruitment company. More recently, I have been responding to advertisements as a potential contractor/employee, myself. Where it has been the employer directly advertising, I've found they act as I did in the past, letting people know how things have worked out, especially after I've attended an interview. But my experience with recruitment companies (not The Recruitment Company) has been less satisfactory. You attend the interview, it seems to have gone well, but then you hear nothing more. By inference, you have probably been unsuccessful, but that is not communicated. In one case, the recruiter was so rude that I complained. I then received an e-mail, address to someone with a different name, saying I didn't meet the base requirements and was not on the list for interview. However, the interview with the client had already taken place two weeks earlier! By contrast, I found that Jen was very conscientious and efficient. It was all handled with a minimum of fuss and plenty of useful advice and feedback. She obviously understands working with people!

In a world where things move at an extremely fast pace, also there are times of unpredictable delays. I truly appreciate Jen's ability to keep me engaged and keep her finger on the pulse pertaining to this role. In the short time we have known each other, Jen has proven to be an exceptional recruiter with a friendly engaging personality. In short, a superstar who knows her stuff! Thank you Jen!

Our overall experience is above average with TRC. Darcy is a great guy who tries to understand the clients' requirements clearly and works toward it. He is also a composed person and is not at all reactive to any adverse situation. I am impressed with him.

Matt Klee is the best recruiter. He is very professional and keeping the customer up to date of progress.

Kimberley knows what we want and our culture which is a great asset to have; saving us time always giving us the best of candidates

I have been in touch with Matt, Amanda and Mandar regarding job opportunities. They all are very nice, friendly and helpful. Specially, Mandar helped me a lot with his suggestions, guidance and arrangement regarding the contract with XXXX.

Mandar was very helpful all through the process from job application to onboarding. He has been very prompt and always available to help and guide through various stages. I would really appreciate and thank Mandar for his support.

Kimberley has been incredibly helpful and supportive. She is very patient and is always available to answer all of my questions. I would definitely recommend her to anyone in search of a new role!

Kimberley has been a pleasure to work with during the recruitment process. She was so helpful throughout the process. Thank you!

He kept in contact to the appropriate level throughout, detail was forthcoming when he had it but didn't bullsh*t when he didn't, did a good job of driving process forward over an unusual time span (Xmas & delay in final interview), most importantly was honest & straight up in conversations. Sarah also deserves some credit, she was excellent in setting things up at the beginning. Hope all is well Muscles, see you round the traps!

Excellent agent, clear and prompt

Sorry for sharing the Feedback Late ! I some how missed to read this email . Special thanks to Amanda for getting me an opportunity for an interview with XXXX. She was exceptionally friendly and comfortable and professional to interact . I was asked for a trial day in XXXX and my discussion with Amanda prior to the trail day helped me a lot as how to stay focus and what exactly needs to be done on a trail day as I had never done one before !! She made sure she always highlighted my strengths while talking to me so that I stay confident during the entire selection process. Totally it was exciting working with her . Cheers XXXX

All communications have been good cheerful and positive. Good all round.

All communications have been good cheerful and positive. Good all round.

It was a pleasure to work with Darcy! He provided guidance and support throughout the recruitment process, and ensured that I was well prepared for all my interviews and conversations.

HI there, Kimberley was very helpful in answering my questions and sharing her valuable insights.

Amanda has a keen eye for detail and is great with her follow-up process. My recruitment journey went through a series of hop-skip-and-jumps but Amanda was very committed to the process and ensured all issues were addressed and every query was treated as non-trivial. It was delight working with her and I wish more recruiters were like her. All the best.

Amanda deal her work very professionally and efficiently all the time. Very good to work with and very happy with her performance.

I am extremely satisfied with Sam's professionalism, she went way above and beyond everything during interview and onboarding process to be ready for my start. She's very responsive, followed up on all my queries and delivered to my expectations. Things that you may consider for improvement: I dealth with quite a few people from XXXX (probably because of holidays), then had to fill in forms on several self- service portals, even i've provided the same info earlier. I must mention that all people i dealt with were very professional and helpful. But again I had to look for a JP for some statutory declaration which as per my opinion is waste of time, since i have legal obligations for my trust to submit the BAS for PAYG. Now looking fwd to find out how the ongoing payment process will operate... Thank you for sending the survey through to me. Kind regards, XXXX

I would definitely work with Sam again and recommend her to others, she sent over excellent candidates and was great throughout the process :)

I've worked for the recruitment company in the past and have always found the consultants and culture really good and positive and on my side which is terrific. One bit of feedback I would give Kimberley is that other agents I've worked with tend to want to meet you and discuss where you're heading and what kind of roles you are after. I find this an invaluable process for both client and agent and helps foster a long term relationship of mutual benefit. Kimberley didn't do this and kept most interaction very minimal which is fine but I'd suggest it may be a good idea for future clients. Otherwise she was efficient and professional and did a good job getting the role set up smoothly.

Amanda was very professional in all of our dealings. She gave me great advice, helped me to prepare for the interviews and always kept me informed on progress. All of the effort Amanda put in helped me to get the role in the end and I am very grateful for all of her assistance. I would definitely recommend Amanda and The Recruitment Company to other candidates.

Matt did a fantastic job. He communicated with the XXX and me very well. He helped me to talk about the expected salary with the company. Thanks Matt for the help!.

Fabian's been great throughout the recruitment process. There were 2 separate instances where I applied for positions advertised through The Recruitment Company and Fabian was straight forward with me with regards to the expectations surrounding the roles from the very beginning rather than leaving me in limbo. This is an important for me personally because whether we accept it or not, we're all required to show professional duty of care. Unfortunately this is overlooked by many companies operating within the recruitment industry who claim to care, but their actions prove otherwise. Fabian has done his utmost to represent himself and The Recruitment Company ethically,diligently, and with absolute professionalism. Give that man a raise.

Great guy, highly recommend him.

My experience was very positive, the team took the time to talk to me to find out what I was looking for and didn't just 'Chuck my CV at roles' as many recruiters do. While this led to less opportunities on paper the ones that did were real and worth my time.

I would like to say a big thanks to Jen Roberts for her help and professionalism. Jen not only found me a job she kept me updated throughout the process of my application. I'm very happy how she listened to what I wanted in my next role. I have dealt with other recruiters they just want to meet their KPI's and invite candidates for interview even though there's no roles avalible just for the sake of their KPI to show how many they have interviewed. Once again Jen Roberts thank you for your help and support finding me a role.

Matt was fantastic to work with. The roles he represented me for were a perfect fit, both for the skills needed and the company culture. It takes a special person to pair up a candidate and company so well. 100% recommended

Matt knows the candidates very well and there is almost 50% of "hit rate": we end up hiring half of the candidates Matt sent to us. This is amazing. Matt is methodical.Very reliable. His approach to both the employer and the candidates are excellent. Very happy.

I am very pleased with my experience with TRC. Jen is a very helpful consultant and she always welcomes and answers any enquiries that I have. Also, the cupcakes sent to me on my first day at work was really a nice touch! Made my first day at work feel special. Thanks!

The recruitment process felt easy due to great organisation. Amanda also followed up after I commenced to ensure I was happy with the role. I would definitely recommend Amanda and the rest of the team at The Recruitment Company to all of my friends and colleagues.


Matt emailed me prior to check my availability rather than calling right away. I like this approach a lot as I feel that many people including myself don't like to wait around anticipating phone calls all day. More of this type of communication is welcomed i.e. scheduling phone calls etc... In addition, Matt let me know what was happening every step of the way which was fantastic.

Kimberley is exceptional at what she does. I have never contracted before and after working with her I would prefer not to work with any other agency. She is fantastic!

I find my agent Adam to be proactive and he understands the needs of my business, he always provides good candidates and gives me various options of the types of candidates, he is professional and is always responsive when I contact him,

Lee always kept me up to date with how things were progressing, was supportive and understanding, open and transparent about everything. It was a pleasure working with him.

Jen is both proactive and responsive. A pleasure to deal with. She came recommended to me by two others and I will recommend her any day. Regards, XXXX

I rang Kimberley because I wanted to change my position, and she found me a new job straight away. She kept in regular contact with me throughout the recruitment process. Can't ask for better service than that!

Jen was very helpful and made the job transition much easier. Thanks Jen!

Kirrie was extremely friendly, helpful and professional. Always keep me in the loop with what was happening and was a big part of my success in gaining the role at XXXXX

Jen was very good to deal with, she turned a offer below candidates expectations into a hire! her professionalism and ability to send good candidates through was good to.

It has been a long time since I have had such confidence in a recruiter. Kimberly has brought to our interactions a high level of professionalism and yet genuine warm and support to my success. She has definitely gone out of her way to ensure I was informed and ready.

Great work on the latest hire. Been a hard slog getting through some of the candidates that weren't up to scratch on teh communication piece but we've definitely got a good hire now. Big effort from TRC to get it across the line.

I was impressed with the drive that Jen displayed in a professional and friendly manner to achieve my appointment to a position in a short period of time. I would also like to express my thanks to Rita Hu who helped me navigate the appointment process. I would be pleased to share with you some thoughts I have on the recruitment process i.e. signing up, should you wish to call me.

Very professional, excellent in following up and always keeping me in the loop.

It was truly an exceptional experience. Tim was working on current and prospective opportunities simultaneously...so a great strategist. He was always approachable for any questions or suggestions. I also saw a lot of collaboration back at TRC.

This process was absolutely painless. Simon and Tim understood what I was looking for and I am confident have provided it. I ended up with 3 candidates on the dashboard really quickly and the one I preferred there was consistent with the interview outcome. Great work Tim. Incidentally all 3 candidates were very complementary about the way he conducted the entire process.

In one word I would describe Adam as - 'Exceptional' This is my first job in Australia and Adam helped me with all my queries and took his time to explain every aspect of the engagement in detail. I really appreciate his diligence and professional approach. He was prompt and always provided feedback proactively. I have been liaising with other recruitment companies and the main thing which lacked was providing feedback even if it is positive or negative. But Adam and The Recruitment Company was exceptional in this as I was never in a limbo and was always kept informed of what was happening. Also I would like to highlight the team collaboration within TRC which was great as the consultants refer candidates within each other rather than holding on to themselves which shows the great attitude of the company. Looking forward to engage with TRC in future and will definitely recommend to my mates.

Overall a really positive experience. My feedback is more attention to detail, and getting the simple things right like passing on important leave information about new hires, spelling, and phrasing in pre-screen comments, and making sure keyworded resumes aren't getting sent through (only happened once but was quite clear).

Oliver has been persistent and proactive in arranging interviews and has been instrumental in me getting the offer. He brought a personal touch to the process which helped me to sail through the entire journey. He worked around my schedule and provided great support.

Sam is cheerful, upbeat and a delight to deal with. She found us a fabulous candidate that we're really looking forward to having join our team. Thank you Sam!

Sam was very helpful and responsive and easy to deal with and talk too

Fabian is a hard working recruitment professional. Listens to candidate and keeps updated. Overall, a very good end to end experience from Fabian and TRC. Thanks heaps!

Thanks Kim and Amanda for your help

Jen is fantastic to deal with, and is by far and away the best recruiter I've ever had the pleasure of working with. She takes an extremely proactive approach, and is always timely with any additional info/updates. She's also extremely personable and always available to lend a helping hand. If there would be one bit of feedback (nothing to do with Jen whatsoever) - it would be that personally, and for a lot of people I know - weekly/fortnightly pay-cycles tend to work best for people who are contracting, as monthly pay-cycles work better when you have leave accumulation etc. Again, I suppose it's not something that's going to looked at in the grand scheme of things, but just my two cents on the subject.

Oliver is a great guy, he follows thru the matters in timely manner if it is needed.

Chelsea was amazing to work with! She listened to my concerns and was able to reassure me that all was taken care of. She's placed me in a great role which is an absolute bonus. I'll definitely be passing on my recommendations to anyone looking for work! Thank you! :)

I was contacted by Amanda for XXXX recruitment. I must say she is very smart, thorough knowledge about role, very helpful, and last but not least on top of updates. Her constant updates about feedback, staying on top of it helped me to bang the role:) Thanks Amanda :) Highly recommended to my friends. Wishing The recruitment company all best :)

The only positive feedback I can think of is that Matt truly listens to what job candidates really want to achieve as far as having a fulfilling career. A career that comes with certain specifications and ambitions job candidates candidly looks for and recruiters like Matt genuinely looks after their concerns and dreams to secure. For this, along with their transparent recruitment process, I'm eternally grateful for them helping my career moving forth in the right direction that I truly want. Again, I thank you, Matt, for truly understand my career ambitions and how they genuinely helped me push forward in their right path. Not many recruiters from other agencies can offer genuine services like this so, again, I salute you Matt for making things work out in the end!!

I gave a positive rating for Kimberley Wood because she has put so much effort into ensuring that my new contract was arranged as easily and efficiently as possible, with very little effort on my part. Kimberley has offered me her support and guidance at a moment's notice and has sorted out any issues that have arisen (e.g. payment frequency changes, time sheet set up, etc.). Kimberley's positive, genuine and friendly nature has made it very easy to transition to your company quickly, and it is always a pleasure to chat to and catch up with Kimberley in person. Thanks again, Kimberley!

she has been very helpful.

Kimberley is fantastic, she always understands and responds to our needs in a timely manner and we have built a talented and capable team. We would highly recommend her!

Working with Matt was a pleasant experience, he was professional at all times, communicated well, found an employer who seems like a good fit for me rather than trying to fit a square peg in a round hole. Having said that, I've found you see a recruiter's true colours when a candidate is unsuccessful in filling a position - whether they call you back at all or continue looking for you. I didn't have that experience with Matt thankfully but I'd guess he'd be one of the good ones.

Oliver is a very personable guy and my experience in dealing with him has been very positive. Being the close of financial year I take he was very busy but nevertheless he (mostly) managed to keep his word and give me updates and information in the time frame agreed. Aside from that it appears your admin and payroll side (both internal and that you outsource to Ayers) is very efficient. Specifically all my queries were answered timely and Ayers made sure I to get in touch with me for progress update for paperwork. Overall I find dealing with TRC a very positive experience.

Thanks so much for your help in managing the recruitment process between me and XXXX! It is only a few days in and I can tell I've hit the jackpot here. The TRC team was responsive, informative and helpful throughout the recruitment process and made a big impact on my decision to accept the role here. The goodies delivered on day 1 weren't bad either ; ) Thanks again!

Kirrie is very friendly and approachable.


Oliver is great at getting back to you. He has a great mix of professionalism and an empathic ear. When he says it will be done consider it done.

Oliver is a great person and communicator. He helped a lot and informed every detail clearly to be successful.

The electronic signup paperwork process was pretty impressive baring the SMS's which didn't turn up and email should have been offered as say an option (or even a messenger if you want to be fancy).

Tim was patient and passionate to find me the right resource. It was a pleasure dealing with him.

Tim is a friendly, approachable and knowledgeable professional. He kept me updated throughout the recruitment process. He was always happy to have a chat and took time to address my concerns that I had about the new role. Thanks Tim for all your help!

It has been so ch a pleasantly smooth and fast experience to get a job with the TRC. I would definitely use you and recommend you as both a candidate and an employer. Thank you.

Amanda was very enthusiastic and kept in contact throughout the whole process. She gave me feedback in a timely manner and prepared me for the interview. She provided a great service. She does like to make early morning calls :-)

Samantha is a friendly, passionate and persistent recruiter who keeps candidates up to date. She tries to go the extra mile, even pushing for extra pay, which is appreciated. I dont feel like just another number with her, I feel as if she's taken time to get to know me. I can see Sam is definitely different from other recruiters I have dealt with. Thanks and Good luck Sam!

Matt is intelligent. He sees clearly what employer wants, and if a candidate has it or not. This is not easy, since he has to find it in hundreds of pages of CVs from many candidates. He has very good manner. It was a difficult process, and Matt called me regularly to keep me updated and engaged. The best agent I have ever dealt with.

Kirrie was lovely to deal with, always positive & professional.

I'm writing to say thank you to Kirrie for her strong support and professional advise before my interviews. Without her, I don't think I can make it. I had a hard time look for opportunities, but finally Kirrie found me and support me to get the role I really appreciated.

Sam you are such a delight to deal with. It's not a case of dealing with someone because you have to as that is the nature of Sam's role, but the way you do what you do, makes people really look forward to that next interaction. You are polite and courteous, very well planned and organised and you keep your word... And you do all of that with such a bright and bubbly attitude which makes it all very fun and relaxed. I really respect also when you call out the things you may not be as aware of but will followup with feedback and you do. I count myself very fortunate to have had the pleasure in crossing paths with you. No doubt this relationship will continue. p.s. Sincere thanks for helping me to make the Wisr choice!

Jen was extremely helpful throughout the whole process, and was always in contact to update me, and guide me through the interview process and afterwards to assist me with any queries I had. I am really grateful for Jen's efforts in helping me secure a contract.

Kimberly has provide my business with candidates that have added real value to what we do. She understands the my needs and has always gone the extra mile to help. She is a real asset to TRC.

Sam has consistently delivered on her promises, and met every agreed deadline. She's been inspiring to work with, full of energy, hustle, enthusiasm and passion for her role. She's represented our company exceptionally well to potential candidates, followed up repeatedly and without exception, and continues to monitor and check in with staff she's placed with us.

Kim is an extremely friendly, helpful and efficient professional. It was an absolute pleasure working with her.

Kim is always lovely, very pleasant and helpful. Understands our business and our needs and is diligent in following up to ensure everything is progressing in a recruitment company. We are very happy with our new recruit also. Thank you

The cupcakes were nice :).

Kimberly was great! very thorough in her contact with me over the recruitment period. Friendly and responded to my queries/questions in record speed! Thanks Kimberly :)

Kimberley takes the time to ask detailed questions to understand the current team dynamics and requirements. She's positive, professional, and provides regular updates.

Lee went above and beyond my expectations . I was overseas as well whilst negotiating my contract which made it more difficult . But Lee was quick,spontaneous and responsive .


Love the easy application forms and electronic signatures etc. Well oiled machine! Took literally one single evening to have everything finalised.

Oliver is the best recruiter I've worked with

Kim is humble and nice lady to deal

Very helpful. Very friendly. Followed up when she said she would.

Oliver is very well networked and has efficiently met our needs.

Kimberley ticks all the boxes in sourcing and placing candidates: - quick off the mark - knowledgeable as to client priorities - sets the process at ease by answering questions promptly Kimberley is personable, brings parties to agreement and helped put me at ease ahead of the interview. Thanks, Kimberley

I find job hunting to be particularly stressful but often felt at ease during the process due to Sam's upbeat and positive personality. She kept me up to date throughout the entire process and was helpful any time I had a question - often out of work hours. She's an absolute asset to TRC and I'd have no hesitation in recommending her / TRC to my network.

Adam is a very focused individual who is very determined in fulfilling our requirements. There is never a week gone by without hearing an update of his developments. Thank Adam.

TRC Adam was very friendly and to the point for every discussion. Overall this shows the organization culture and how they are focused to provide customers/people with high satisfaction. I will always consult with TRC for all my future endeavors. Regards, XXXX

Very supportive every step of the way👍

Oliver is very good person to work with. He followed up with client quickly and arranged the interview. The whole process took only 3 days. He puts lot of effort to make things happen. He is very friendly and easy to approach.

Unless you enjoy pain, don't skip Adam Eshet, the no-nonsense professional who lands the contract for you faster than you can comprehend. Totally trust Adam and the guys at The Recruitment Team. In my case, the contract was landed in his ne afternoon, and that was includes client interview time. Many thanks XXXX

Jen was friendly and kept me in the loop throughout the process. Couldn't ask for anything more.

Kimberley has been exceptional in her professional service. Of all the agencies and representatives that I've dealt with, Kimberley was efficient, enthusiastic and supportive.

I worked with Jen on a Training and Development Officer role recently. I also reached out to another Government agency. Jen referred two suitable applicants and we interviewed both due to the high quality of the candidates. The role was filled within 2 weeks and was turned around very quickly, I gave Jen this feedback she also made it very easy. I will be reaching out to Jen again should other vacancies arise.

Kimberly is a fantastic recruiter! Possibly one of the best recruiters I have dealt with in a very long time (and I've dealt with many!) She was so attentive and on the ball with everything! She followed up with me regularly and I was able to easily reach her when I needed to. Even post recruitment she has been helpful with my on boarding process. She definitely loves her job and it shines through in her work. Well done Kim!

Excellent assistance! Much appreciated

Oliver is a great agent. He is very friendly, open, direct, and very efficient. He got me on board with XXXX in a professional and amicable manner. Very impressed with Oliver's work ethics.

Jen was great and helpful. She took me through the process and has great customer service skills. thanks

Jen is amazing. I am very satisfied with her, during the time that I was moving to Sydney from Perth to start this new job she helped me with everything,she prepared me extremely well for my interview and kept in constant contact and she always kept me updated throughout the process.I found her very friendly and hard woking.

Brilliant always sending me great candidates. Love working with Kimberley easy to deal with and totally understands our requirements.

Olly is by far and away the most impressive recruiter I have ever dealt with in my many years as a contractor in Sydney, Melbourne and London.


The team at TRC is great!

Excellent services always given me the best candidates right fit. Chelsea is always on the ball, asks questions so we don't waste time with getting resumes that don't fit the bill.

This was a brilliant experience! Quick, great communication, process was very clear and it was all really incredibly easy from my point of view. No fuss at all. Thanks Lee. Also, thankyou for the cupcakes! :)

It's great working with Oliver. He is very detailed and get things moving fast. Thank you Oliver!

Chelsea was extremely friendly and welcoming. Easy to get along with and I now find her very approachable for future dealings. Thanks

Quick to respond, very professional, really good experience.

Emer was delightful sad to see her go

Hi In regards to candidate selection, Emer sent through two really great candidates for the Communications role we were trying to fill, one of which was XXXX. Emer, has been exceptional with helping us bring in XXXX. We had an urgent need for Communications Officers to commence immediately, and as such had to work out a way to ensure we could bring XXXX in in accordance the procedures for Fieldglass. Emer was able to work us to ensure this could happen. I would not hesitate to contact The Recruitment Company in the future for roles we may need to fill on a short-mid term basis. Cheers Stacey

Emer is an absolute pleasure to deal with. She is a true professional and has relevant industry knowledge to understand our resourcing needs. Hardworking, she goes above and beyond to find the best people for our organisation. She is friendly, personable, listens to needs and takes feedback on board. I'd be happy to work with Emer on any recruitment requirement.

Very friendly and open. Difficulties at times with getting in contact and/or receiving updates in a timely manner.

Kimberley was very efficient and continued to chase me down when I was super busy at work. Lovely to deal with.

Thank you so much for finding me the perfect job! Oliver arranged the interview he supported me throughout my application and even coached me before my interview. I had good luck messages before my start date and also follow-up emails on how I am doing in my role. Within in a week, I had a job offer. This is all down to his professional and first class service. I am now very happy with my new job role and thanks again, Oliver.

Worked very hard on the whole candidate lifecycle; - found him for a start (not an easy market) - helped close proactively - kept me informed and was clearly driven to getting a successful outcome - respected lines/amounts of communication Strong first experience with Oliver

Adam is a great guy - very approachable and easy to deal with. He was very proactive and seemed to really care about getting an equitable outcome for all parties. A credit to TRC.

Fabian was extremely easy to talk too yet very professional. Was happy to put my trust in him and allow him to put me forward for the role . Would use him again in a heartbeat

Emer was great. She provided all relevant information and was very interactive during the recruitment process.

Geoff has really been helpful throughout my whole recruitment process. He played a major role on why I got a new job in Sydney. He is easy to talk with and understands all your concerns and he actions it accordingly.

Thankyou so much Kimberley and the Recruitment Co team.

John did an excellent job in helping me find a position that best suits my background and career aspiration. I was truly grateful for the time John had spent in gathering thorough information about the company, the position, and the interviewer which had made me really excited about the position. Besides, John was really efficient, approachable and he had always made me feel comfortable. Again, I would like to thank John for the great opportunity for professional growth he has provided.

Really nice guy, very focused and an innovative recruiter.

John works very hard to provide the right candidates to meet our demanding standards. He's super obliging and really nice to deal with.

Good experience, Fabian was committed to finding a suitable candidate. It did feel at times as though "recruitment tactics" were being used, compared to letting the process work naturally. Ultimately we landed where we wanted too, and I'd work with Fabian again.

Hi TRC. Adam's exceptional by any standard. He's taken time to understand my strengths and weakness, (I'm slack giving feedback for one) Prepared me well for interview, kept me up to date throughout and is clearly an excellent negotiator. He's clearly looking after the client, as while the title I work under has little to do with my role, I fill the gap that needed filling exactly. All the paperwork is super smooth and simple, and hes good at his job. Top marks, I'll recommend TRC in the future, and will hire from you when that time comes. Make him happy please.

She was wonderful. Incredibly positive, engaged and truly caring. She made looking for work into a joyful experience for me. Very grateful.

Amy understands the briefs, the urgency around recent and is very responsive. She provides high quality candidates and is a good communicator.

Chelsea gave constructive feedback and went that extra mile.

Carly is very professional and a dedicated recruitment consultant.

Heather was great - very attentive, professional and hard working. It was a pleasure working with her.

Your team have been amazing! Kim and Chelsea have been so lovely and have made this an easy process for me. I will not forget the help I've had from them and will be recommending them to my friends and colleagues. If I ever need help in my job search again, TRC will be my first stop :) Thank you!

Emer was really great - she kept me well informed throughout the whole process and provided excellent advice and insight to ensure I was prepared for the interview

Adam is amazing. Many thanks to him for getting me a job with the XXXX. He has been very helpful throughout the process. I would definitely like to work with him in the future. Thanks.

Hi Geoff , It was really a pleasant experience to work your consultant ( Fabian ) .As it was my first experience in Australia ,his guidance and ideas helped me to bag this job offer in a smooth manner . He was always ready to help and responded to my queries and showed his extreme professionalism . Please convey my special thanks to Fabian for his great work . Thanks!

Adam was absolutely amazing. Great staff and made the usually painful job-search an absolute joy

Great our agent Adam knows exactly what I am looking for in staff and I have not been disappointed to date.

Dave is working hard and keeping me updated all the time. Will recommend to my friends too. Thanks very much for your help. Cheers

Emer is outstanding as always with her process, work ethic and responses to our needs.

Amy has been absolutely amazing and really supportive! I am so glad i took her call because she has given me so much and i am SO grateful to her! Thank you so much Amy! You are amazing!

Jen Roberts was professional throughout the whole recruitment process and I rate her very highly. She gave me a lot of information about the client as well as the job description. I'm also really grateful for the useful advice she offered in order to help me perform well in my interviews. In particular, I liked how she gave me updates via SMS if she couldn't reach me via phone. My experience with Jen was definitely the best I've had with a recruitment agency and I hope to deal with her again in the future.

I've run the gamut of experience when it comes to recruitment agents, and I can say that Emer is, hands down, the best I've met. She has a very friendly personality that immediately puts you at ease, without being overly familiar. She is quite thorough in her follow-ups and communicates well. (I appreciated the info pack she put together for my first interview - it even had links to the LinkedIn profiles of the interviewers and came with a bunch of very handy tips.) Emer belongs to that rare breed of agents that make you feel they aren't just working to fill a client's need, but they have the candidate's best interests at heart as well! This is what sets her apart from everyone else. I think it helps that she's part of a company that seems to value its people immensely, as a great company culture can only attract great people. So thanks a lot, Emer! :-)

Amy has been fab throughout the whole experience. She spent a lot of time helping my prep for interviews and made me feel confident. She seems to genuinely care about the success of her candidates which is refreshing.

I have found Carly to be an excellent recruitment agent and someone who listens to both the candidate and the prospective employee's needs very well. She is very personable and has excellent communication skills. She is also very good at negotiation. One quality of Carly which highly impressed me that she acknowledges to each phone call and email you sent to her. I highly recommend Carly to any potential, clients, employers, and employees now and in the future and would be happy to be contacted at any time as a reference for Carly.

Jen is a wonderful person and the best recruiter I have ever dealt with.

Adam did a great job under time pressure to find me the right candidate. I really appreciate his tenacity and perseverance in this matter.

Amy is fantastic! She briefed me thoroughly, was supportive, professional, encouraging and kind. She made me feel at ease with the video interview, and her follow through after the face-to-face interview was above and beyond. Amy has been an amazing support throughout the whole recruitment process and I have raved about her and The Recruitment Company to everyone I come across as a result. You're very lucky to have such a fantastic Account Manager as Amy, just as I was lucky to have her recruit me! Thank you and thanks Amy!

- Overall a good experience. Some feedback though:- - I would like Carly to understand more about the requirement of the role and then source the right type of candidate. - Depending upon the project, sometimes we have requirement for a per day type contractor and sometimes a non per day type contractor mentality will work. - Also we are very picky about the people as we want the people to fit into our team and our culture. We also look for the right type of attitude and people who can work well with other team members.

A marvellous gentleman Adam was, diligent & sharp throughout the recruitment process (calling, emailing & follow ups... never did I feel out of the loop) Adam was on point and never hesitated to reply back to my emails or phone calls. Thank you so much for helping me getting back into the workforce Adam! Looking forward to my new job :) With much respect, Lachlan.

Hi , I would like to thank you Oliver for his hard work and dedication to get this contract come true. Oliver is one of the rare breed recruiters that not only perfectly sells the assignment, but also have human spririt establishing close friendly relations with candidates. Thumbs up!

I gave Fabian an exceptional rating as he really went the extra mile to keep me informed of the recruitment progress (even whilst on holidays!) He gave valuable feedback regarding the client interviews and got Sarah on board to keep the process flowing while he was away. I'm very happy with the result, both the role and the package. I would not hesitate to recommend him.

I have only ever had positive interactions with Emer. She is an asset to TRC and has provided high level customer service to my teams across XXXX. Well done on having high quality and knowledgeable consultant. They are hard to find and even harder to retain.

Hi, Dave got me a fantastic position in 5 days. What more can I say? Thank you TRC and thank you Dave wonderful job!

Best recruiter I had the pleasure to engage with. He went out of his way to help me ensure that the transition to the new company goes smoothly. Would definitely like to engage him for future opportunities.

Emer is a pleasure to work with! Thank you for putting up two great candidates.

I was contacted by Amy regarding a role that turned out to be perfect for me. Amy kept me up to date and fully informed at all times. She provided really useful tips on interviewing and was just great to work with! Thanks Amy for this opportunity!

Amy has been great - we love working with her!

Hi There I just wanted to say that I find Adam really great. he is professional, engaging, understands our business needs and and has sent me some great candidates I look forward to working with him in the future thanks Adam

Kimberley and TRC have been excellent so far.

Fantastic communication. Kept me updated with all progress and talked straight when it needed it

Best recruiter I have ever dealt with.

Kimberley has provided an excellent EA candidate for us to support our Executive Director. She has helped us through the onboarding process and been in contact when needed. She is a pleasure to work with.

John keep me in mind for roles that came up and ensured he kept me in the loop on the status of my application. This really stands out from other recruitment consultants/companies where you never hear back from them. Throughout the onboarding process, John also touched base to ensure a smooth process.

Dave was very professional in all his dealings with me. He kept me up todate with what was going on so I knew what time frames were involved. He seemed to have a very good understanding of the industry and what pay expectations with the employer were. Refreshing to deal with someone so helpfull and professional.

Dave is always responsive. he understands our needs.

John is fabulous to deal with, he listens exceptionally well and has good questioning skills which mean I get the type of candidates I'm looking for.

The best experience with recruitment I've ever had as a candidate! Amy is definitely an asset to your business.. She was professional and always efficient. First impression right through to the end I rate Amy a 10/10. Thank you!

Great suggestions from Adam to prep for interview as well as to improve CV. Also, great support from Jen during reference checking stage.

Richard's has done a wonderful job throughout the hiring process. Kudos to his personal dedication in every aspect of the recruitment.

Emer has been great during the whole process.

I had a fantastic candidate experience with Emer. She was helpful, supportive and friendly throughout the entire process. I was also impressed by her perfect knowledge of the client she was recruiting for. I loved her enthusiasm and her incredible candidate caring skills!

This was my first experience with recruiter, so all had been done without any stress for me. I'm happy thanks to Elle! All the best!

Very happy!! Given great support & care. Worked speedily in setting up interview which brought me the new job!😀

Jen is very friendly and helpful and I found her to be very professional at all times. She kept me informed of the progress of my application at all stages and gave me very useful information to use at my interview. Since being offered the role she has kept me updated throughout the recruitment process with forms to sign and other information. I would recommend Jen in the future to any employer. ..

Emer was great and kept me in the loop with texts which was awesome.

Emer understands the type of candidates we need and completely gets the process we have to take to get there. As a candidate of hers she is also the first recruiter I've had who takes the time to get to know you, and ensures the right role is put forward to you. She's fantastic.

Kimberley was very accommodating and easy to deal with. She kept me informed along the process and provided all information when needed. A pleasure to deal with.

Both Chelsea and Jen represented the company very professionally. It's difficult to find good staff and these two are a credit to your organisation

Fabian is very professional, ensuring I had the information needed to be prepared for my interviews with XXX. He has a knack of putting you at ease when discussing the role, getting your mind clear and helped me be confident in the process from start to finish. I would rate my experience as 10/10 and would regardless of if I had secured the role or not, Fabian did everything he could to get me across the line. A true gentleman.

Kimberley is full of energy, you can't help feel somewhat upbeat yourself in her company. Go Kimberley!

Kimberley was lovely to deal with and helped us resolve issues for our new starter XXX quickly and effectively.

Rich was great to work with from start to placement!

Richard was very helpful and explained every step of the way clearly. I was very fortunate to have Richard on assisting me with this application.

Hi TRC I had a smooth transition into XXXX which was lovely. They are nice people and I seem to fit in AOK and that's the main! Tah for your effort and the cupcakes. The team enjoyed them immensely. I have only been in XXXX 3 days but I am quite comfortable there. David did a good match I think. Congrats! I know it feels good when you can fit the person to the company in all aspects of the employment. Thank you!

Yet another great experience with TRC. I worked closely with the lovely Carly at my previous company and she has always been exceptional. I reached out to her when I moved companies and I did not regret it. She introduced me to Fabian and they both came to XXXX to tell the IT manager more about what TRC do. He was very impressed with their approach. The candidates were presented for the Helpdesk role in less than a week, we interviewed all three and offered John all within 2 weeks. Fabian was professional and accurate with the candidates he sent. The turn around for the references was outstanding. XXXX will work with TRC moving forward. Thanks again. P.S I fully expect cupcakes to be sent on Johns first day in true TRC style and I will be waiting in the I.T area (which is nowhere near were I sit) :-) Thanks again.

Jen always give us the best of the best efficient and fast service Love working with you guys

Amy provided the necessary resumes as requested.

I applied through seek.com.au around 6 am and Richard gave me a heads up at 8 am and then we had our first phone conversation at 9 am. The overall recruitment process took 2 weeks and Richard was always attentive and provided timely updates to me. I definitely felt that Richard made the whole process much easier for me. Working with a professional like Richard helped me to feel more confident. Moreover, Richard also was helpful until I received a contract from XXXX. Overall, I would like to take this opportunity to mention my thanks to him !!!

Jen has been an absolute pleasure to deal with and she kept me informed at every step of the process. I really appreciate everything that Jen has done for me.

Kimberley is great and she showed high professionalism in my recruitmemt process at XXXXX.

Jen is always very responsive to the needs of XXXX. She can be contacted at almost any time and nothing is too hard.

Heather is Awesome! She made the transition process very easy and was very helpful through every step of the process. I'll surely recommend TRC when ever I can. Thanks

Charlotte works extremely hard to understand the client's requirement, and then match it with an appropriate resource. She is professional, persistent and very personable. There is not the slightest hint of 'sales' about Charlotte's work, but rather she wants to deliver what the customer wants, and not just fill a role.

Charlotte was very professional in her approach and kept me well informed of the process from the start to the end. Really enjoyed working with her. I would highly recommend her. Great personality

I am very grateful to Carly Pattison for providing excellent Service.

Richard understood our exact needs and price point. He identified likely candidates and communicated in a timely and professional manner. Richard is easy to work with, and I have no hesitation in putting him at the top of my list of recruiters.

Great experience and appreciate time taken when the opportunity did not originally exist. Terrific work!

Emer is always a pleasure to deal with. She's been wonderful, and really spends time with you, talking and going through everything. She's approachable, friendly and always on hand to answer questions or follow things up.

I offered the role to a number of agencies and John was by far the fastest at getting very strong candidates in front of me. Will certainly recommend John to my colleagues when they need resources.

John was excellent at managing my expectations and does a good job of balancing client-consultant relationships. On the client side, re-onboarding for my 2nd, 3-month engagement had a few hiccups (lost access on proximity card as well as system access ) but nothing major. Hope this helps.

When dealing with some other agencies, I was exposed to some behaviours that, quite frankly, diminished trust, but Charlotte has been an absolute pleasure to work with. Charlotte's friendly professionalism has been greatly appreciated, and it is lovely to see that candidates speak as warmly of Charlotte as I'm inclined to. Charlotte has been of great help to me and I look forward to opportunities to work with her again.

I always recommend the Recruitment Company to anyone that asks. Amy delivers great candidates with seamless onboarding and follow up.

Emer has been very good to deal with throughout the process. She is hard working, thorough and always follows up. A delight to deal with!

Charlotte is fantastic! So professional, yet friendly and approachable and so easy to work with - she's transparent, honest and especially in recruitment, she hits the mark! I feel I can trust her and she can take it on board without me needing to chase or follow up on anything - what a pleasure to work with!

Amy is really different from other recruiters. She's personable, and comes across as if she really cares that I succeed in a sector that I feel so passionate about. Amy appears to manage the interests of both client and candidate very carefully. I loved the fact she came out to see me prior to my appointment with the client. It improved my confidence and helped me relax at interview. It worked, I was offered the assignment!

Very positive experience. Chris has been extremely helpful and supportive throughout my interactions with him.

Emer and Elle were fantastic from the start. I am impressed by the organisation - and I've been through a lot of recruiters recently! I also recommended Emer and Elle to my new agency as they cared about matching me to the job. The only concern I have is that I'm not sure I got info about timesheets and payments and people seem to be out of the office today...

It was a pleasure dealing with John. John was prompt, professional and polite with excellent candidate-client liaising skills.

John is a pleasure to work with, he is honest in his approach which I greatly appreciate. John keeps me informed and works quickly to turn requests around.

Top marks, great work by Richard (Richard Ivers). He's been supportive, responsive and straight to the point throughout the whole process. We were able to established a good working relationship with a high level of trust that gave me confidence in his ability to represent me.

It is a pleasure to work with Richard as he goes beyond what is expected from a recruiter. His ability to listen and respond to our requests means that the flow of candidates have improved over time. I believe that Richard's relationship with our company will be a long-standing one.

Working with Carly was a pleasure as usual. She kept me in the loop as she was sourcing candidates and we ended up with a great candidate who could start in the timeframe we needed.

Hi Dan provided excellent service throughout the engagement. He has a clear, calm and professional approach. He understood our requirements quickly and soon found a number of good quality candidates that were a great fit for our culture and skillsets. We are happy with the person we selected and will definitely go back to Dan and the Recruitment Company in the future. Thanks

Dave Keegan approached me for the role after seeing my resume on seek.com. I was interested in finding out more and Dave Keegan filled me in on the company, the people, the role and the building services industry (which I haven't as yet worked in). After proceeding with an interview with ***, I gave and received relevant feedback about the interview which was a great help and learning experience. I had a informal follow up meeting with the company to confirm my interest in the role and from there Dave handled all contract negotiations which was very helpful and time saver. I had a contract within the week of agreeing to accept the role. In dealing with Dave Keegan I found him to be a true professional in every sense of the word but especially communicating to me in a timely manner, managing my expectations and answering/providing me with all the information I needed to prepare and make an informed decision (I met Dave face to face before my 1st interview). I'm very grateful for the effort Dave gave in helping me secure this role. Without his help I doubt I would have been able to achieve it on my own. Cheers

It was great working with Richard Ivers, He has an amazing gift at looking at candidate's personality and knowing which potential employer to pair him with that fits the candidates temperament, mindset, skills and work style. I praise his enthusiasm and deligence to keep pace with the demands of the Information / Cyber Security Talent pool, this shows a lot of dedication to bring out and recruit the best in the industry. I see our relationship like Jerry Maguire (Richard) and Rod Tedwill (Me), were he coaches you and gives you pointers and sees you as his friend rather than a candidate, and ultimately found the job that I get excited to work with . Amazing gentleman to work with and to be a friend. Keep up the great and Amazing work of having a recruiter like Richard, this separates your company being Great from the rest of just being good.

Overall experience was good. Got quick updates.

Carly is pretty awesome... quick to respond, follows up regularly, and very nice to deal with. She also got me a job which is great! :) Much better than any other recruiter I have worked with. I also dealt with Carly around January 2015, and she was great then too. Consistantly great!

Great - I liked the interaction and prompt responses. This is what I call commitment. Keep up the good work


Jen was amazing and wonderful to deal with- She kept me in the loop at each stage and i would recommend her to anyone- truely a pain free experience- thanks jen! you are the best

The worst recruitment experience I have ever had. In this case at least, I think John and Geoff did not have a grasp of what was going on in the client area. Constant talking up of how the users would be going forward and then the role is cancelled. I am used to recruiters who have some idea of the state of play.

He has got excellent skills to analyse candidate & match skill set for job requirement. He has got good negotiation skills. Best Recruiter !!

Emer was great, always updating me of my progress. Great candidate experience

Emer has lot of patience and she believes in her candidates which makes her a good person to work with.


Jen has exceptional communication skills and we built a rapport quickly. I am pleased that her initial approach via LinkedIn in May and further conversations have enabled me to test the waters by securing a 6 month contract in a dynamic organisation like **** after a long-term permanent position. There was an opportunity in another team that didn't come to fruition but Jen persisted with finding another opportunity for me. I'm excited about the role and new challenges.

Jen was excellent, very responsive and professional which made the whole process very smooth.

Dealing with Richard was a positive experience in all respects; from initial approach, promotion of my abilities, briefing me about the role and interview process, and regular communications. The cupcakes were a nice touch, and certainly helped in winning some new friends. Thank you.

John is one among the exceptionally talented professional whom I had come across in my career. He is good in negotiating, he is very transparent while communicating and is a good coordinator. His skills will definitely add value to his career as well as to your organization.

John Watson was the best recruiter I have ever worked with. He is a very honest and a dedicated professional. Its has been really easy to work with John, because he understands technology (which is a rare quality with recruiters I have worked with). John has been very proactive and helpful throughout the whole process till my placement into **** and beyond. He has been exceptional.


Carly has always been extremely helpful and a great person to deal with. I am very satisfied with the service from every point of view.

Dan did a great job in handling my job application from the first interview, to job offer and even up to the day before my start date in the new company. He provided timely updates and make sure that within the day, he was able to provide whatever updates he had regarding my application. I am very grateful that Dan gave me a call about this opportunity and it was a blessing considering the kinda not good situation in my previous company.

I've worked with with Emer on a few assignments and find her exceptional to deal with. She goes above and beyond to deliver outstanding customer service.

Carly has done a great work and I enjoyed working with her

Amy did a wonderful job helping me land my role at ****. She responded to my calls and emails within the day, set up the interview within the week and was completely across the role and how the department functioned. She gave me great advice prior to my interview and was always warm and friendly.

I really enjoyed working with Carly. She is very professional and personable. She got to know me and my business and then provided candidates who fit the brief well, resulting in great new hires for my teams. I will definitely use her in the future and recommend her to others.

The consultants (Amy busby & Jennifer Roberts) that I have worked with are two of the best consultants I've experienced so far, as well as the admin staff Lisa. They are professional, friendly, understanding and easy to work with; the friendly and comfortable vibe enabled myself to prepare and perform the best of my abilities in the interviews, and motivated myself always represent The Recruitment Company in the best way I can. In my opinion, consultants' professionalism certainly adds critical value to both candidates, the company. Regards XXXX

Very positive experience working with Richard - he's very engaged, professional, persistent & determined (in a good way!). Five stars! :)

Dan helped me through all the there rounds of interviews, suggesting what kind of questions to expect and what (and what not) to say. This was very important for me to get through the interviews. I don't know of any other agency which has provided this kind of support to the candidates. Dan really knows, and does his job well and because of this I'll recommend him to all my friends and colleagues looking for job.

Emer was great. She responded within the same day to my application, she kept me informed of my progress for the contract role and shared in my happiness when I got the role. Thanks Emer, I look forward to job hunting with you for my next contract in the future.

Iv been in the IT industry for over 10 years and have changed jobs approx every 2 years. I've met a lot of recruitment consultant and by far John has been the best I have come across. He has gone beyond my expectations and not only has kept me well informed of my application status but he even took the time out to congratulate me on my success with the position while he was away on holidays. I really enjoyed dealing with him on this occasion and hope to continue dealing with him in the future. Thanks a lot.

I have dealt with several recruitment company agents and I can confidently say the Richard Ivers is one of the best that I have encountered. He was able to provide me with full details in relations to interviewer's position, interviewer's name and interview time & date. He was extremely friendly over the phone, even offered to meet face to face to discuss further and provided prompt email/call responses. Moreover, Richard gave me good interview tips and set the correct expectations in what interviewers are looking for in a candidate eg. answering questions about my background, educations, interests, motivations etc. He motivated me by explaining that this position is a very rare opportunity where I can get my foot in the door of a well-known payments company into their security practice and work my way up to analyst/engineer role.

Richard is a fantastic person who cares the needs of the people. He is available always when you need to speak or clarify anything. He worked hard for me to secure the role within Ausgrid. He turns around things quickly and efficiently. I am more than happy with my experience with Richard. He is simply fantastic, 10 out of 10.

JC was great, turned around a candidate quickly for the Front End need and we got the candidate into the process very quickly. Great result and keen to continue working with the team at TRC going forward.

David did a great job. So professional and great representative.

Five cupcakes out of five

Amy is very professional, she provided me with support and answers to raised questions and issues. She is an asset for the TRC, after dealing with Amy, I recommended TRC to many of my friends.

James handover to Geoff when he went on leave was seamless. I was kept informed and the process was straightforward. Cheers Troy

Emer is very friendly and outgoing, also very good at checking in after interviews to see how the candidate went. There have been a few candidates submitted that haven't hit the mark with our expectations, so when we do request candidates it would be could to receive a phone call for a briefing (as our requirements change depending on the project we are working on at the time) and perhaps a CV to review as a benchmark before all CV's are submitted. Otherwise Emer is great and I enjoy working with her.

First of all thanks to TRC and Amy for giving me this opportunity to work with ****. About Amy - She is lovely. I appreciate the way how she communicates with me in each stage during the interview process and follow up after first week at work. I am also into recruitment and I know how it works in a busy environment like recruitment which is definitely challenging to maintain that rapport with clients and candidates.

After some initial guidelines were given to James about how I preferred the engagement to work, James has worked really well with me. James has submitted some great candidates and allowed us time to review etc. James has also taken on feedback provided about candidates professionally. I would like to thank him for his efforts so far..

Great support and timely updates. Provided good heads up about the company and culture.

I would like to say that Matt Did an exceptional job, in placing me in the job I was very interested in. He has a positive attitude . Also going to the trouble of having a face to face meeting which makes a difference.

Above average. Was able to get good candidate on 2 attempt. Address all concerns and queries well and in timely fashion as well.

John was very professional. He is very honest, friendly, helpful and a very good communicator. He spent good amount of time in explaining about the client and the role, understanding my skill sets and what I expect on the new role/job. He showed great interests and spent time generously in preparing me for the interviews. He kept me up-to-date and informed on the latest. Thanks John!

Dave is the only consultant we try to use. He understands our needs and business and sends us the right candidates only.

John was very helpful and was always approachable.

Big thanks to Dave and Luma, made the job application process easy and stress free. Loved the tips for the job interview and advice Dave had given me post success of the job application. Cannot thank him enough!

Jen was by far the best recruiter I've had contact with over the past few months of job searching. She was in regular contact by phone and text and kept me informed throughout the whole process. She also sounded genuinely pleased to help me which meant the non verbal comms carried that feeling of doing her utmost for me. Fantastic!

Very happy with Anna-Maria, she was very quick in arranging an interview and provided great support throughout the process. Always kept me well informed in the run up to my start date, it's been a pleasure, thank you.

Anna-Maria delivered impeccable performance in landing me a great role. She found the right job, prepared me for the interview, and handled the negotiations with style. She followed up quickly and performed her duties with refreshing sincerity. As well she is friendly, and has a very positive attitude. I recommend her highly.

John is so matured in handling people and the process,as he went above and beyond his role to do the needful in prompt time. Timely updates is one significant thing that i am really impressed with. Needless to say, he is really a great asset to this firm. Appreciate his work!!

Emer was responsive and passed on important information quickly. She was an absolute pleasure to deal with and so professional. Recruitment expert who knows how to quickly build rapport. You're really lucky to have her. Give her a pay rise!

Emer is refreshingly proactive and extremely friendly and approachable. Having dealt with numerous recruitment companies since we moved from the UK 2 years ago - I feel like Emer is actually listening not only to her client but also to her candidates which is a rare experience I have encountered in Australia. Obviously your client comes first and foremost but Emer asked for my advice on an organisation that I had worked in as she wanted to ensure she would be placing candidates into an environment that they would thrive in! When I was working in a Government organisation - there were some very uncomfortable scenarios that all the candidates had to go through, and a previous recruitment company put not one single welfare calls in. I have no doubt Emer would! She's a keeper.

Emer is always helpful and very pleasant to deal with. More importantly she always sends me suitable candidates that match our brief perfectly.

James has been really helpful in every phase of my job search and interview process with some excellent prep talks and detailed explanation on client requirements. James also provided prompt updates and assisted with every query I had making the transition into new phase of my career a very pleasant experience. It has been a wonderful experience throughout with James and I will recommend TRC and James to all my friends. :-)

TRC is truly an exceptional recruitment company. It's very much different in the things they do from designing their banners, etc to the way they do their work. Recruiters are dedicated to their job and client, that they take extra effort and give attention to details, when they help candidates. They not only give a hand in finding a suitable job for the clients, but also prepare the candidate to prosper in their career by polishing their soft skills and boosting up their level of confidence. The best part is how their care and concern for the candidate continues. The cupcake surprise they send on the first day of work not only cheers up the person, but also aids them to get attention in the organization in a pleasant way and provides a sweet opportunity to collaborate casually with the co-workers by sharing those. TRC is definitely a unique and the best recruiting company to which I would turn up in need, or direct my colleagues in need.

Anna-Maria has been great and she still is. Even though I got in touch with many recruiters but she has been exceptional. She kept me in the loop at every stage and was also great to prepare me for the interview. Its a pleasure knowing her. You rock :)

John is: * Engaged * Readily available * Accurate in his assessments of candidates * Helpful * Timely with his support and provision of profiles * Candidates that are considerably better than other agencies

I have been working for the past 22 years in IT field in Australia and always gone through an agency to get job. This is the first time I had an outstanding service and the best recruiter Liesel I ever met and she was exceptional. From initial contact until she successfully placed me into this high profile role, she consistently supported me and provided me with an incredible service that is second to none. She went above and beyond to ensure I was successful to select for first interview and provided an approachable but professional service. Liesel, Recruitment Company and team is one of a kind. She is easily approachable, very thoughtful, understand clients needs and candidates needs, very knowledgeable, helping out of the way an extra mile to satisfy clients and candidate. . I had a feedback from the client also very well about Liesel. She responds promptly and accurately any questions I asked and provided me with resources that helped gain a greater insight into area which in turn made the interview easier. She knows exactly what questions to ask me to make sure that I am the right candidate for this job and she knows I can be successful. She is well mannered, very enthusiastic, self motivated pleasant young professional. I highly and strongly recommend her to any professional recruitment company and she will do the very best. For a reliable, considerate service, with recruiters who genuinely care about your application, I would look no further than Liesel and The Recruitment Company (TRC). I have never met recruiters with the integrity of Liesel and it will be a pleasure to recommend her to anyone looking to start a career in the future. Liesel's professionalism and dedication to the task at hand has been nothing short of excellent. By far the most proficient recruitment consultant (LIESEL) I have worked with. Liesel is one of those recruiters you don't meet every day. Her knowledge and understanding in the field of search is excellent, she is consistent, reliable and she cares. Can I just say, thank you very much for the outstanding service. You are by far the best recruitment company I have had the pleasure of meeting Liesel. I always will and make a point to recommend Liesel to my friends and colleagues.

Dave was probably the the best recruiter I've dealt with. Professional with a personality. I'd recommend him to others. Thanks Dave!


It was a pleasure working with James recently. He is easy going and very professional at the same time. He always explains the nature of the requirement and the people associated with it very clearly, this in turn makes the interview process easier. He is very approachable and is always available to answer queries. He makes sure that we understand what is required from us in the interview, the details of the position ,and always follows up after the interview to understand the experience. This really makes a difference. Last but not the least, he is very friendly in his approach and there is never a "silence" from his side - he makes sure to handover the bad news as quickly as he does the good one. I will definitely recommend my other friends to him with a great confidence that they too will have the same experience with him as I had.

Great to work with, very open about the role and the client, and happy to help throughout the process. Thanks Emer!

While I felt Richard was polite and proactive and did send two excellent candidates over, I felt he was overly pushy on a number of occasions. He also mistakenly included a colleague in rem considerations that wasn't privy to these discussions.

Performance overall was good. Wouldn't say average, but perhaps also not exceptional. I enjoyed dealing with Anna-Maria. She was very professional and followed up promptly on everything. One point of feedback is to ensure that the client (us) is made aware of possible holidays and leave when the applicant is being put forward. It was frustrating to find out that *** had leave planned in the middle of the contract period only after we had decided to proceed to offer him the contract role.

Carly is really great. Helpful, patient and understanding. She takes the time to listen to what we need and is so pro-active. Pretty much stopped dealing with other agencies and just go through her. We trust her.

James was extremely helpful in finally getting me a role with ***

Liesel was very friendly, helpful and kept in touch with me through the process with updates (even when there was no update).

Anna-Maria Julie was AMAZING! Even when things were not looking great for getting the candidate over the line, she was always positive and helpful. If I could have dealt directly with you guys I would have, rather than ****.

As always it was a pleasure working with Carly. Carly has an excellent understanding of the type candidate that not only meets the spec but is also a great fit culturally.

Liesel is warm, calm down & very nice to everyone but also extremly professional for work. She is dedicated hard worker and always proactively responsive even after hours. She listens and takes care of people. Liesel is an excellent recruitment manager; she is one of the best I believe.

Emer was an absolute delight to deal with! She was approachable, helpful and most importantly extremely friendly during the entire process. Please pass on my sincere thanks to Emer for making this a pleasant experience.

Emer was amazing - professional, friendly, responsive, honest and positive.

Better than many others out there

Carly's is excellent consultant. She is very professional person. I was happy to work with Carly.

Hard to say exceptional but definitely more than average Happy with James, v responsive and keen to assist

Carly started with some marginal candidates, but applied the appropriate level of promotion for a good candidate that we subsequently hired.

Emer is delightful and refreshing.

It is very rare that you come across a talented and professional recruiter like Hannah. She is very thorough and detailed. She is very friendly and open. She is very understanding!!! She is extremely well planned/methodical and she is very concise and clear in her communications. She is able to concurrently keep in mind full interests of both candidate and hiring company. "Ridiculously complete" is the word that comes to mind when I think of Hannah as a recruiting consultant. Not so surprisingly, it is very fitting that she isn't working for just a Recruitment company, but THE Recruitment Company!!! I had pleasure of working with Hannah for searching a good role in Sydney. I was so impressed from the moment I first got her message. She was quite instrumental in getting everything done the right way for me. Yes Everything!!! To name a few, I will always admire her tips and suggestions to enable me change my CV from just any other CV to one that stands out as truly fit for the role, on top of it her conversations and insights prepared me so well for interviews and the most valuable help was, her influence to give me HIGH confidence before every next round of interview. If I was to say it in just one line, Hannah can easily empower you to hit the target right on the money!!! Thumbs up to her and all the best Hannah. Please keep it going!!!

Carly is very professional person. Her job is excellent. I was very glad to work with Carly.

Carly is very professional person. Her job is excellent. I was very glad to work with Carly :) My feedback is very very positive.

Emer is great and I highly recommend her. Further, the online systems that TRC have really are fab. No need to login to approve time sheets makes it easy and quick.

Emer is great and I highly recommend her. Further, the online systems that TRC have really are fab. No need to login to approve time sheets makes it easy and quick.

Emer was amazing - professional, honest, efficient and friendly. She delivered as promised and never failed to respond to any questions. The admin was also handled smoothly and without any issues Thank you

Emer is lovely to deal with, understands our requirements and an attentive listener.

Great attention to detail, thorough, pleasant.

Hannah engaged me and asked a lot of relevant questions to understand my requirement for a contract business analyst for one of the most high profile projects in Australia . She found me ONE good candidate who was perfectly suited for the role and was hired. As a manager I really appreciated this as this helped me find a good resource without going through the trouble of personally screening candidates who do not fit the criteria . Hope this continues.

Emer has been fantastic, really understands our cultural fit and has sourced some great candidates.

Very professional recruiters, and a seamless candidate onboarding portal - well done guys!

Response times are quick, candidates are appropriate and there is minimal fuss to complete engagements

Emer is, by far, the most wonderful recruiter I've ever dealt with: which is why I go back to her when I'm looking for work. An unfortunate situation meant I returned home from the US recently. I contacted Emer to let her know and she got on the case and had interviews lined up. I love the extra mile Emer goes to: fantastic briefs, backgrounds and even good luck calls on the day of interviews. I've recommended TRC and Emer to a lot of my friends and won't be stopping.

Great communication & took time to understand the role.

It has been an exceptional experience with TRC so far. Throughout my IT career I have had interactions with many recruiters, but the kind of zeal, enthusiasm and connect that TRC shows with the associates is what makes it so very different from the others. My recruiter Mitch Wade is a passionate young professional and is very polite and helpful. He clearly understood my career objectives and goals and ensured the job profile aligned to it. He has been constantly in touch with me even after my offer was rolled out. It is rather rare and surprising to see a recruiter involved at such an extent. I am very happy with the way TRC has handled my whole joining process starting from day one till date. Not to forget my first day joining Cup Cakes was a great surprise.It is a pleasure to be connected with TRC and I can now certainly look forward to them for my future endeavors as well.

Richard has been very helpful through out the process.

Ciaran was very helpful, professional and enthusiastic. He kept me informed of each step required and communicated with me on a regular basis. I am only too pleased to praise Ciarans' efforts in helping to secure my position. Jacob Fitzgerald

Such a professional team to deal with, not only the way they work but also the relationship they build with other parties, much appreciated and best regards,

Emer is a wonderful consultant. She was very informative about the job at ###. She was very encouraging and supportive.

Mark did a great job in this job application. He showed a great professionalism and attention to details than any other recruiters I met. Every step in the process was organised fast and smoothly. communication was great, not only that, he managed to negotiate a higher rate than originally offered that met my minimum expectation.

It was great working with Carly, she has the rare ability of being able to setup the right person for the right job and I was lucky enough to have been one of those persons. I look forward to working with Carly for future roles.

I think it's been really good work by the Geoff and Mark in communicating the requirements, organising interviews and setting the expectation. I had a good experience. Best of luck team!

Jen is honest, open, accurate & prompt with information, understanding of my concerns, she actually returns phone calls!!, (a rarity, in your industry, unfortunately) & she does what she says she will do!

Mark is very professional and has been very responsive to my questions and requests. His follow up calls and clarification of the roles are great. All in all, it's been a great experience working with Mark.

Clear, concise and timely information. Cup cakes were a nice touch.

James was great and very professional.

He is being very helpful and working hard to sort things out. He always gives me some good advice during the process. I really appreciate his works.


Always willing to help and goes all out to find suitable candidates.

John has been one of the best recruiters I have come across by far. He has been very honest, supportive and helpful in the entire process. He was always approachable for any concerns/queries. I would definitely recommend him to anyone looking for a change.

She has been extremely positive & open with all her communication. I find her a joy to work with & look forward to having her support me through this contract.

My experience with Hannah has been great. She is lovely to deal with and is very personable. She has listened to my requirements and has worked to provide candidates that meet my requirements. I'm happy to be dealing with Hannah.

James was fantastic, kept me in the loop the whole way along, accessible and friendly. He made the (often daunting) process very easy and made it possible for me to get a job I was very keen to get.

Christina is amazing, I worked with her for a position at ### ########, from the first phone call after I applied to being offered the role, she worked with me diligently at each step of the process. We also had a coffee meeting where she explained me about the contract details. I had a exceptional experience working with Christina

Jen was very professional and communicated with me throughout the process and I could not praise Jen enough for her effort in helping me attain my post.

Jen constantly provides quality candidates with little additional information or queries. Very easy to work with.

Carly was very professional in keeping me in the loop for the entire recruitment process. She was very conscientious and thorough. She made the whole process very smooth.

Mark was very professional. He ensured to provide all the details and regular feedback from the client. Overall a great service.

Great support throughout the process, kept me updated on a daily basis.

Emer is lovely, professional and pretty relaxed. She listens and understands. Overall she does her job well as my experience has been positive.

Emer is super friendly yet very professional. She was recommended to me by my Manager and I'll recommend her to others in the future. She totally understood my needs and I'm very happy with the candidate we've hired. She's an asset to your company!

James is very personable, and keen to help both the candidate and the client. He always rang before a client interview to make sure I was OK and to assist if needed. He also asked good questions after a client interview as part of our review. It was an easy and pleasant experience working with James. Any candidate working with him would think so too.

I really appreciated the way I was treated with great respect and didn't have to jump through a million hoops before a job interview. Other agencies demand that you come in and meet with them and do an interview, bring your passpost and often do some tests which is hugely time consuming and then you don't even get an interview for the position as it's already gone. I love the fresh approach in getting to the heart of the matter and nailing the position with the right candidate with minimal fuss for the candidate and client. All round great experience with a lovely, professional agent (Emer!). Very impressed! Thank you!

David was with me pre and post interview and he was very friendly and professional.

Emer went above and beyond in her help and advice for me throughout the recruitment process. She gave me plenty of useful interview tips and was constantly in touch throughout the whole process. I never felt like things were in limbo thanks to the multiple daily updates. I would highly recommend her to others in my area of work.

Caroline and Emer have both been extremely helpful and a pleasure to talk to!! Caroline found me a role at short notice which was great and Emer has been awesome at keeping me up to date with the process! thanks!!

John is a great asset to your organisation and he's a gem of a person to deal with. He's very professional in his work and has thorough knowldege of the industry he's recruiting in. I wish him all the best for future.

it was a pleasure working with James. He kept me informed all the way through through the process and was always very responsive.

When I called Charlie to talk about my current position he was very patient to listen to me and for any queries is was always available. Charlie is one of the best consultant I have been with.

Very happy to work with Charlie for my recent assignment. Great job!!

Emer was very helpful and quickly found a bodyswap for us. Very happy with her communications and quick understanding of our requirements. On another note I was not aware that our consultant Caroline had gone on mat leave early. It would have been nice if someone made contact to advise rather than wondering why my calls weren't being returned.

John was very professional and exceptionally good at communicating information about the client, the job details, and following up on it. It has been a pleasure to work with him.

It was a pleasure working with Richard as he was very prompt, informative on the next steps that were involved after the interview had been conducted and also helped me with further information that was required about the role. During this entire Recruitment process i found Richard very proactive, his communication was very efficient and was easily approachable. Thank you Richard and the Recruitment Company for providing me this opportunity. Thanks XXXX

We had a major setback with our first potential candidate, but Jen handled it well and found us some great options. A pleasure to work with.

Mark found two candidates for a little known technology in the Australian market and 1 was suitable for hire.

Cupcakes are a nice touch! Very easy to deal with Trc in all aspects.

Emer was a great consultant! She clearly understood the brief as each applicant arrived with a comprehensive understanding of the role on offer. Emer was very clear on when, what and how she would communicate, and she not only met, but exceeded our expectations.

James was great in keeping me informed throughout the process. He knew his client and their needs very well. He's a friendly, likeable fellow who easily put me at ease particularly before my interview with ######.

<Thumbs up> to Charlie. Great guy. Very professional.

Incredible interpersonal skills together with professional ethics second to none!!

Simon was awesome - a pleasure to deal with.

Charlie McGillan was exceptional! I sent in my resume and cover letter via Seek. Within 2 hours he had called me back after he had reviewed my CV. He was thorough, asked careful screening questions that were pertinent and then had me at interview stage within 48 hours. With very little work on my part, besides doing a quick Seek search online, Charlie helped me land a great and lucrative job that I am excited to start next week. In addition, his support, calm nature, level of personal service and courtesy has been outstanding. I will be using the Recruitment Company again, because of Charlie's level of attention to detail and service.

She is definitely above average - but it would take more for an Exceptional rating (I am harsh). She is attentive, supportive and friendly.

Mark was very professional. One of the few recruiters that actually listened to my requirement for a role rather than try and shoehorn me into something I wouldn't be satisfied with. For me, that is probably the the reason I wanted to stick with TRC when looking for a new job. His presentation was very good, and he listened to my concerns and did a good job pitching me to the companies. Very much appreciated. I would refer my personal friends to mark if they were in the market for a new job. Give this man a raise!

Professional; Great pre-interview advice; Great & quick follow ups;

Very professional and personable. Felt like I was in good hands. Couldn't have asked for more.

Mark is great. He knows what he is doing. I am really happy with what he did for me. He is also so nice, polite and friendly

you need more options with less extremes if you want me to pick something - there is a huge gap between exceptional and average!

Emer has been incredibly helpful and friendly. She has taken the time and understand the breif and puts forward candidates of a high calibre. Its been a pleasure!

It has been very swift, Great experience. Chris was on top and communicated thoroughly until the end. That was very pleasant experience. Excellent Work !!!

Charlie listened hard and turned around a short timeline request with a fantastic candidate. Thanks Charlie!

An excellent recruiter who guided me in the right direction. Highly professional and motivating. I love working with her.

Emer was amazing! She was so thorough with me in regards to my application and the role I had applied for. Her turn around time for organising an interview and for me to be employed in a contract role was exceptional! Emer always kept me in the loop, she was very informative and prepared me well. Emer always kept to her promises, and is just so lovely, bubbly and positive to talk to. The cupcakes upon commencement of my contract was just icing on the cake! Thank you Emer, and TRC!

Mark is very exceptional this time as always. As the time passes, he knows & understands our requirements of the candidates.

Emer was an excellent consultant...very responsive to any questions i had and got me a Job!

Carly has been enthusiastic, helpful, professional and responsive from the moment she was involved with us. All of the candidates she put forward were carefully selected and had the relevant skills and experience we were looking for - really impressive given that we needed to fill the role at short notice. I feel like she went above and beyond for us and I really appreciate everything she has done. I can't possibly fault anything about my experience with Carly and would recommend her and TRC to anyone.

Emer was an excellent consultant...very responsive to any questions i had and got me a Job!

Excellent service from Mark, quick response and quality candidates, will keep in touch with future opportunities where we need assistance!

James was easy to approach, and was proactive with feedback & returning messages. James communication skills are excellent which allowed me to understand job role and prepare for the interview. James was always contactable even during his leave. I have no hesitation recommending James to my contacts.

Emer was prompt to get in contact, gave excellent feedback throughout the process and was generally a delight to deal with.

I had a very good experience with John when he was representing myself for an position at ######. First of all, he was willing to understand my needs, and my skill sets. Based on above factor, he was comparing it against the Company's need. He made sure that the role would be suitable for me where I can use my most of the skill set and i would enjoy the role rather than sending me somewhere my skill set doesn't match or something like that.

Chris Pelow = deadset legend

Emer was excellent. She took the time to engage deeply with my requirements in filling a senior role and presented two very good candidates, one of whom got the job.

Jen is great. Not too pushy (which is what I generally hate about recruiters) but diligent and professional.

Dealing with Caroline was amazing, Emer tried hard but was put in a difficult position - as for Charlie I will subscribe to the principal that if you don't have anything nice to say ....

Emer has been extremely helpful and provided some excellent candidates for me to interview. She is an absolute pleasure to work with.

Richard was a pleasure to deal with. He is very professional and well mannered. He followed up with me in a timely manner as promised throughout the whole experience. From my experience Richard is doing an exceptional job.

I found the blogs he sent very helpful (preparing for an interview and how to resign). I wouldn't hesitate in seeking or recommending James with recruitment matters. Thanks so much James!

It was an easy and pleasant experience working with James. Any candidate working with him would think so too.

Concise, clear communication and timely follow up.

The Recruitment Company have been very successful with placements at ##### in recent months, and are a 'go to' agency from the preferred supplier panel. Feedback from candidates who have been placed through TRC is very positive. They generally say they have received a solid and thorough briefing about #####, the benefits of the organisation are really sold well, and the process is smooth from start to finish.

Carly is a top notch professional - very helpful, understanding, honest and pleasant throughout the entire process. It has been absolutely delightful to work with Carly and will definitely recommend to friends. Big thank you!

It was great working with Mark.He has helped me in getting the offer in very little time .I would like to recommend to my friends and collegues.

I recommend the company for other colleagues as they are the best I have dealt with since I joined it industry 15 years ago.

Seemless, quick process ( 1 week from follow up from James to contract signing). James kept me well informed of updates of the process. I also appreciate the recommendation of the payroll service provider (who have also been great) and now that my first day is complete, James is taking the time out to see how I am doing : ).

Emer was just fantastic to work with. She kept me updated every step of the way and very efficient. No doubt one of the best recruiters I've worked with. Would definitely work with her again in the future if the opportunity exists.

We had a very fast turnaround time, and Emer managed to find us two great candidates, making it a difficult decision to choose between them. Her sense of humour was also appreciated.

She was intelligent, thoughtful and pleasant at all times and communicated very well to make the recruitment process proceed smoothly. I would highly recommend Emer and would certainly work with her next time I am recruiting.

Carly & John did really guided me in the right direction before the interview with #####. They took time to explain me about the company, people and culture, they also provided me with update information about the tools and technologies that Bauer is using which helped me in a great way to prepare well for the interview. Great to work with both of them.

Anna-Maria is a pleasure to work with. Even when we have constrained circumstances around budget or brief, Anna-Maria continues to pull the rabbit out of the hat in presenting quality candidates.

Carly has worked very hard on filling recent roles and delivered 2/2 so far with more in the pipe. One difficult role to file and also working with a new recruit process at our company.


Jodie hit the mark for us and is always enthusiastic in trying to find the exact candidate. Good to work with.

Thanks for the efforts by James and TRC for this job opportunity. I had a pleasant experience while conversing with James regarding this opportunity. He's been professional throughout.

Most of all Charlie was reachable and always across both sides of the relationship.

Chris was fantastic. He matched my skills to a role that suited my skills well but one I hadn't seen nor thought I'd be likely to win. He provided me with constant feedback through the entire process. Exceptional from my point of view.

It was great working with Simon he always kept me up to date even when I was a little hard to reach!

Mark is fantastic! He gave me invaluable advice and managed the recruitment process smoothly. I can always get prompt feedback after each stage. Most importantly, he can well balance the needs from each side, and can seek benifit for candidates. He did a great job. Thank you Mark.

I got EXCELLENT support and feedback from Richard during the course of my application with #####. He is truly an asset of your company with his IT knowledge, he was able to ascertain my credentials and match it with a great company.

Very prompt service and reliable when dealing with employee. John is a really great recruiter and definitely want to thank him for all that he has done to help me get my new job.

Caroline was very honest, genuine and friendly from the get go. It's been a pleasure dealing with her. The placement is very suitable and the team are very welcoming here. I am very happy with the outcome and fast, professional turn around with role placement.

I really like Dave's proactive attitude and friendly character. He does not make empty promises and is reliable which I highly value and appreciate. I enjoy working with him.

Jen has been very helpful and communicative throughout the process from consultation to interview, to drafting up and finalising contract. It was a pleasure to be working with her.

John was very helpful on advising me on what type of person & back round my boss has & what the company is all about. John also advised me on how to conduct myself in the interview & negotiated a salary based on my experience with the ######. You have a good resource in John who is doing an excellent job.

Geoff communicates well and in a timely manner. He conducts himself in an engaging, friendly and professional manner and is outcomes driven for both "customers" (employer and prospective employee). He took over during James' absence and ensured a seamless progression and fast turnaround. I enjoyed working with him and he did a great job!

My experience dealing with your office has been quite remarkable, very prompt in responding despite it was a festive period.

Richard has been great in pre-interview advice, negotiations, maintaining quick feedbacks and working even after hours to answer my queries due to the time difference. So a very good experience in the end. Wish him all the best in his carrier.

Emer was fantastic and a pleasure to work with!

Caroline was great to deal with!

I have to say Emer provided such a wonderful service, far above any other recruiter or recruitment company i've ever dealt with. From continually searching for suitable roles, to giving excellent briefs ahead of my interview, good luck text messages and following-up after interviews, she always kept me in the loop and made me understand that with TRC, you really are valued and looked after!

The dealings I had with Mark were very easy - he followed up and was just plain honest with his communication. The exact service I like to receive from any consultant I do business with.

Mark & Geoff are amazing people and helped Me in getting the right job at right time. Thanks guys!

Mark was great throughout the process and is very professional. Thanks Mark!

Anna-Maria is great - really helpful and pro-active in getting work lined up and sorted out as quickly as possible. Highly recommended!

Richard was a genuine pleasure to work with. Do whatever you need to do to retain him. Recruiter gold.