Legal Alien
Tuesday September 16, 2014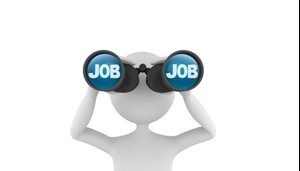 Entering any new market as a foreigner can be pretty daunting, especially when you are unlikely to have many contacts to call on. Very often people make the mistake of coming into a new market assuming that companies and recruiters alike will ascribe the same value to their experience as in their home country. They're likely to find out the hard way that this is not the case, and this can be a pretty big knock to one's self confidence; an essential requirement for effective self-promotion. 
The simple truth is that employers take great comfort in knowing that a candidate has local market experience. While you may feel that your experience within a larger or more dynamic international market carries great credence, you need to remember that hiring decision makers are unlikely to have the same context and that in their minds hiring international candidates can carry a degree of risk – which in turn is a risk to their business. 
So what are some of the things that one can do when entering a new market to ensure a successful career path? Below are a few tips you may want to consider:   
1. Get your shop window right
Before you start contacting people, ensure your CV is relevant to the positions you are pursuing. Given prospective employers are unlikely to have knowledge of the companies you have worked for, try to highlight differentiating skills; provide detail about projects you have worked on and include any measurable achievements. Given CV formats can also vary from market to market, it always helps to ask local recruitment firms or employment consultants for advice on how to structure your CV. 
Also ensure that your LinkedIn profile is aligned with your CV and includes a summary of your professional background in your introduction, including brief descriptors of former employers. Remember, once you start actively looking for jobs your LinkedIn profile is the first port of call for most prospective employers and any new contacts. 
2. Find the most effective recruiters in your industry
Look at top jobs being advertised in your industry within your target income bracket and monitor which recruiters are managing the process. Also ask anyone you know in your industry about which recruiters or executive search firms are most reputable. Then register with a select number of the top recruiters and try to get in to be interviewed in person - this also helps you to get valuable insight into the market.  
3. Begin establishing your own contact network
Don't just sit back and wait for recruiters to present you with opportunities – be proactive in trying to build your own network. While good recruiters will have access to many of the top vacancies, many companies either choose not to use recruitment firms or may have an exclusive arrangement with a firm you are not registered with.  Increasingly, companies are also no longer advertising positions externally but rather relying on their employee network to source candidates. Networking is therefore a very effective way to learn about opportunities and can often result in endorsement by the individual. 
4. Pick up the phone
Today people are bombarded by electronic communications across numerous mediums, especially in-house recruiters or HR personnel. Therefore, more often than not, it helps to be a little old-fashioned and actually talk to people. This adds personality to your CV and is likely to make you stand out from other candidates, so call to follow up once you've applied.
5. Remind people you are still looking
You should also make a point of calling your key recruitment contacts regularly to let them know you are still in the market. This ensures you are always front of mind when positions become available. Often extended periods of time without contact can result in recruiters mistakenly assuming you have found a position and therefore not contacting you. 
6. Try to get some local market experience 
If your visa allows for it, volunteering to do some pro bono work for companies is a great way to gain valuable local experience and build your contact network. This may of course also lead to a more permanent position or paid contract from the employer. Once you have this experience under your belt, highlight it in your CV and LinkedIn account and try to provide as much detail as you can. You'll be amazed at how differently you can be treated even with a little bit of local knowledge and experience.
Just to wrap up, remember there is no silver bullet when looking for the right job in a new market. These are some helpful tips, but at the end of the day there is no substitute for diligence and persistence. Be prepared to do the hard yards and eventually everything will fall into place. Remember there are lots of reasons why you are there in the first place – so it's probably worth the effort. Good luck