Experience vs certifications: What's more important?
Friday April 10, 2015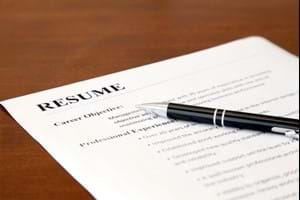 When it comes to recruitment - businesses usually have their own process to adhere to. However, the person in charge of recruitment probably has a different strategy altogether.
The perfect example of this is the old conundrum of whether a candidate with experience in the industry is better than one with a certification, but no history of working in the real world.
In this article, we will look at the positives and negatives of hiring these candidates and give insight into how you should work this balance out.
Experienced candidate
One of the main advantages of hiring a candidate with substantial experience in the industry is their real world knowledge. Having been in the workplace, they understand what issues are common, how do deal with problems and how to work in a team.
They also have experience in working under pressure with higher executives looking over them - something that can't be learnt in the classroom.
A major negative to hiring an experienced candidate is the chance that they are not up to speed with the latest technology or processes in the industry. It could be some time since they worked - so they might require additional training to be brought up to standard.
An experienced candidate might also not work well with a team made up of younger, fresh-faced university students.
Certified candidate
With a degree or industry-related qualification behind them, certified candidates are in the perfect academic position to fill the role. These candidates are usually excited to apply their theoretical knowledge and are up-to-date with trends, problems and technology associated with the role.
However, what these candidates bring in qualifications is in stark contrast to their experience levels. Operating in a classroom is much different than in the real world so it might take some time to get used to working in a professional environment.
There is also the question to whether they can utilise their knowledge in difficult situations. Often it is easy to solve problems you've seen before, but more challenging when real money, contracts and jobs are on the line.
Conclusion
Recruitment is a subjective concept. While neither group is perfect, each brings different elements to the table.
A recruitment provider can assess your needs and present candidates with a mix of experience and knowledge to cover all bases if you're struggling to fill open roles.