How to capture the imagination of your next employer
Monday August 17, 2015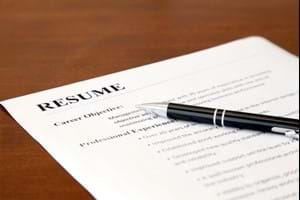 Every candidate will know the struggles of trying to find a job. Although you might have the best experience or top qualification, with so many people vying for roles it can easily turn into a lottery. 
As such, it is vital to stand out from the crowd during the recruitment process to ensure that your resume and cover letter capture the imagination of the reader. Polling more than 2,000 US-based hiring and HR managers, CareerBuilder looked into this very topic.
Based on the statistics, 70 per cent of respondents review a resume for less than five minutes with fewer than half (48 per cent) committing under two minutes. CareerBuilder explained that many candidates are offering misleading information to sway the odds in their favour as their window to impress closes.
However, Rosemary Haefner, chief human resources officer at CareerBuilder​, explained that this can do more harm than good as most hiring managers are willing to recruit even if the candidate doesn't meet all their criteria.
"Job seekers have the unenviable challenge of grabbing - and holding - a hiring manager's attention long enough to make a strong impression," she said.
"Embellishing your resume to achieve this, however, can ultimately backfire. Job seekers can increase their chances for consideration by proving past achievements that exemplify an ability to learn, enthusiasm and cultural fit."
How can candidates draw positive attention?
Instead of lying on a resume, CareerBuilder offered candidates advice with regards on how to win around potential employers. The most common response was customising the resume based on the available position, highlighted by 61 per cent of hiring managers. 
Others ways included adding a cover letter (49 per cent), addressing the application to a particular person at the business (26 per cent) and supplying links to online blogs, websites or portfolios.
If you want to stand out from the crowd, you'll need to work with a recruiter that knows how to get the job done. For more information on how to get started, contact The Recruitment Company today.
By Jodie Scott