Cloud applications causing security concerns
Monday February 2, 2015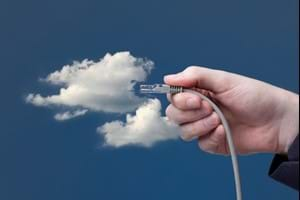 There is no doubt that cloud is becoming a major part of the infrastructure of any business - but at what cost?
Cloud applications are readily available for employees on laptops, mobiles, tablets and desktop computers. However, according to Netskope's January 2015 cloud report, many are putting entire businesses at risk.
On average, organisations are using 613 cloud applications each, but 90 per cent of them aren't enterprise ready or have been checked by an IT contractor. This problem is highlighted in even more detail when Netskope reveal one in five businesses have over 1,000 cloud apps in use among all employees.
According to the survey of more than a million users in the Netskope Active Platform, the most popular enterprise cloud applications were Google Drive, Facebook and YouTube. It is also important to note that iCloud, Dropbox and OneDrive all made the top 10 list.
Sanjay Beri, CEO and founder of Netskope explained that 21st century employees want to and are capable of using cloud applications for nearly all aspects of their work.
"Employees today have shifted from thinking of apps as a nice-to-have to a must-have," he said in a January 8 media statement.
"CISOs must continue to adapt to that trend to secure their sensitive corporate and customer data across all cloud apps, including those unsanctioned by IT."
What department is both at fault?
Netskope also revealed which department was more likely to be using applications that weren't enterprise ready. Those in the marketing, collaboration and HR departments had used a massive 96 per cent of apps not ready for widespread use.
With cloud computing becoming more prevalent, it's likely more employees will be using non enterprise ready applications. However, businesses are urged to have all applications installed and monitored by IT professionals who can ensure important data and information doesn't fall into the hands of cybercriminals.