Security becomes top concern among CIOs
Thursday June 25, 2015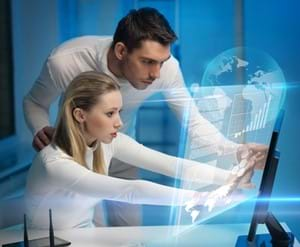 As Australia continues to battle cyberattacks and data breaches, it is becoming evident that Australian organisations are beginning to understand the consequences of no action. 
The International Data Corporation (IDC) reported that security is now the top concern for Australian CIOs across all of its 3rd Platform technology pillars including Big Data, Social for Business, Cloud and Mobility. This represents an important step for Australia as if C-Suite can begin to implement security processes and systems, businesses can operate more confidently in the market.
In recent years, security wasn't always a boardroom discussion - it was a topic saved for the ICT department. However, with CIOs taking a more active role in proceedings, more value is placed on data and the risk management of corporate assets is taken more seriously.
Software and Security Market Analyst at IDC Lydie Virollet, explained why security is only going to become more important in the coming years.
"With a fast-evolving threat landscape and Australia being one of the top target countries for attackers, Australian companies must invest in security to protect their intellectual property and other assets," she said.
This investment needs be strategic and will primarily be targeted at protecting the network and sensitive data through a combination of integrated solutions."
How can Australian businesses make security a priority?
The IDC offered a three step process for businesses to "take control" of their IT security. This included:
Assessment - Businesses should make an assessment of the solutions in place to identify any weak points.
Budget - Create a sustainable budget for security processes. This can incorporate recruitment, new technology etc.
Supplier - Work with a trusted provider with adequate risk management expertise for the size and scope of your business.
For more information about establishing a solid security protocol, consult the expert team at The Recruitment Company. Whether to do with business analysis or project management - we can ensure your business has the right personnel in place.
By James Lovelock