How Is the Public Sector Handling Digital Transformation?
Tuesday November 3, 2015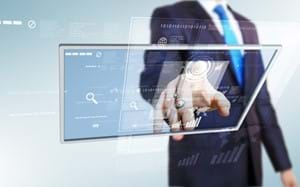 Across the world, government sectors are working hard to stay ahead of the curve when it comes to technology. Lagging behind isn't an option as organisation in the public sector must learn how to apply innovation to existing and new processes that deliver benefits to everyone.
In the global race for innovation, how does Australia stack up in the quest for digital transformation and how can IT recruitment offer a hand? 
Challenges afoot for public sector
In a recent survey from Deloitte, only 27 per cent of public sector agencies stated they were confident that their organisation could react effectively to digital change. Considering the speed of innovations, this figure should be a bit of a wake-up call to start seriously considering adopting technologies and innovation measures. 
Just 35 per cent of Australian organisations had a strategy for digital change.
While 46 per cent of global agencies stated that they have a clear strategy to handle digital trends, just 35 per cent of Australian organisations said the same. However, having a coherent plan can offer outcomes such as improved customer experience, increased efficiency and more detailed insights for better decision making.
Our domestic agencies also struggled with a lack of funding and too many other conflicting priorities and tasks to juggle. However, investments into digital will be key in boosting innovation and delivering cost-saving solutions in the long run.
New centre offers innovative help to government
According to the World Economic Forum (WEF), Australia ranks 23rd out of 140 countries when it comes to innovation. Despite positive ratings for our research institutes and availability of skilled professionals, Australia ranked 70th for the government procurement of advanced technology. 
To assist with innovation efforts, SAP recently opened an Institute for Government that will help develop better insights and a familiarity with digital trends. 
"The quality and innovative spirit of Australian public administration is widely recognised," said Isabella Groegor-Cechowicz, general manager of public services. "As a think tank, the SAP Institute for Digital Government will help conceptualise new service models that improve livability for all."
Sharing ideas and knowledge is a vital part of innovation and this is where public sector recruitment can be a massive advantage. Getting the best talent and specialised knowledge behind you can be the way to successfully adapt to the changes in the digital sphere. 
For skilled individuals, the public sector offers good opportunities for a fulfilling role.