How does technology help improve user experience?
Wednesday October 28, 2015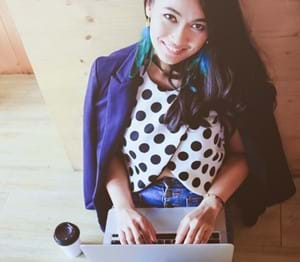 The need for user experience (UX) specialists is on the rise in Australia. Intense competition and a wide range of user-facing technologies means that businesses producing applications will need to work even harder to appeal to their target market. 
However, like most technological buzzwords, there are some grey areas on what this concept really entails for businesses, especially when it comes time to recruit a new IT professional. So what does UX design really entail and how can technology be best utilised to improve customer satisfaction?
What does a UX specialist do?
To help clear up some confusion surrounding this role, we covered the factors that made a legitimate UX specialist in one of our recent videos:
Filling the role of a UX specialist can have some lucrative outcomes for Australian IT professionals. A recent survey from UX Designer Salaries found that the average income for a specialist in Australia sits at US$72,099 (or roughly $99,500 Australian). Even if you are just starting out in this area, you can expect to earn $69,535 for up until three years experience in the role. 
Why is UX design so important to businesses?
Developing a system that is optimised for customers should be a goal shared by both the marketing and the IT department. According to a survey conducted by Gartner, 89 per cent of marketing professionals compete mainly on customer experience. Building a strong platform to communicate and reach markets more effectively is critical and seeking the help of IT recruitment may be a wise option to get the right people on board.
Seeking the help of IT recruitment may be a wise option to get the right people on board.
UX has a particularly strong application in the gaming industry. As explained in an October 26 Develop-Online article, developer Bigpoint left the market in 2012. However, with a new CEO and strategic direction, the firm made a triumphant return in 2014. 
Khaled Helioui, the new head of the company, said that his team have refocused on UX, especially after the acquisition of Little Worlds Studio.
"We adopt a decentralised approach in terms of development and let producers determine the shape and structure of their team," he explained to Develop-Online.
"If we look at our teams we can see that mobile teams tend to be smaller, with sizes ranging anywhere between eight to 20 people - versus up to 50 for PC - to allow more agility and flexibility in terms of development and a much stronger focus on UI and UX ."
Bigpoint's recovery is a good example of how UX can help turn operations around for a business and how incorporating user considerations into a strategy is a key to success in the modern market.