A checklist for starting a Sydney recruitment career [video]
Friday August 5, 2016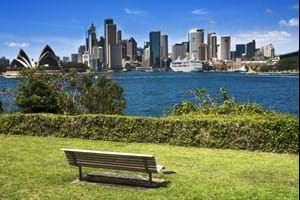 ---
Welcome back the The Recruitment Company video blog.
Making the move to a new country for your career can be a really exciting step filled with opportunity, but you need to take several factors into account to ensure the change goes smoothly. Here's our checklist for starting your recruitment career in Sydney.
Firstly, know where you should live and the schools and other features of the area. There are many great suburbs in Sydney, and many London-based recruiters are gravitating towards the large ex-pat recruiter communities of Bondi, Manly and Paddington.
Take note of the time of year and the kinds of weather you can expect. Luckily, Sydney has a temperate climate, and enjoys pleasant weather throughout the year.
Also, the overall cost of living in Sydney is around 20 per cent cheaper than that of London on the current exchange rate, though things like housing and food can still be quite expensive.
Lastly, make sure you understand the local recruitment market, and have a long term plan in place to help you be successful in the future.