Revised rules for Working Holiday Visas and Construction
Wednesday December 14, 2016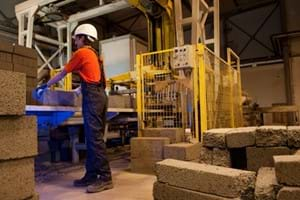 Every year, thousands of young people from all over the world visit Australia intent on contributing to the country's labour force. They come in, obtain Working Holiday Visas and get to work, helping to drive the country's many industries by giving months of their time and energy. Traditionally, if they've put in 88 solid days of work and done well, they've been able to qualify for a second Working Holiday Visa and stick around.
It's interesting to think about how the new visa requirements might affect the construction industry.
Lately, though, some modifications to the 417 Working Holiday Visa rules have changed the landscape a bit - especially when it comes to the ages of the workers involved. It's interesting to think about how these new requirements might affect the construction industry.
New age limit leads to expanded talent pipeline
Traditionally, the Working Holiday Visa has been a great source of talent for construction recruitment in Australia. In the near future, we may see that pipeline get even deeper. One of the most notable changes to the visa rules has been an increase in the age limit for a second visa - workers are now eligible to receive work permits up to age 35, not 30.
This means that not only will significantly more people be available for the construction industry, but also, these individuals on average will bring more experience to their new gigs. As older and more seasoned professionals come to Australia on 417 visas, companies will have an exciting level of diverse talent to choose from.
The impact of new visas on the industry
As the age limit increases and the rules surrounding Working Holiday Visas begin to ease up, there will be a competitive market for talent as firms scramble to find the best possible talent. In addition, there will be new financial logistics for managers to think about.
Labourers must make sure to have all the documentation they need.
One of the key changes to monitor, according to the Parliament of Australia, involves the structure of Australian superannuation. When temporary residents on visas eventually depart Australia permanently, they have the option to withdraw their accumulated superannuation balances - but at a tax rate that's between 38 and 47 per cent. It will be important for construction leaders to provide financial guidance with navigating this new, confusing landscape.
Applying these lessons to construction recruitment
Once you clearly know the ground rules and how they apply to construction talent, the next step is to find skilled workers. One way to do this is to partner with a recruitment company in Sydney that knows the landscape and has a keen eye for talent.
At The Recruitment Company, we're always looking to put talented people in jobs where they'll fit, and that's especially true in the construction industry.