Why the Christmas break is the perfect time to review your CV
Wednesday December 21, 2016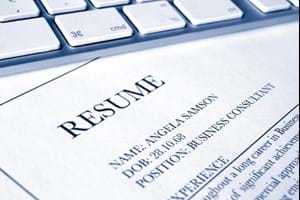 With Christmas a few days away and the dreaded due date for New Year's resolutions safely in the future, the desire to do sensible activities such as reviewing your CV and applying for jobs is probably tucked safely in the back of your mind. After all, you're on holiday, so that means all the recruiters are as well, right? Sort of. 
Despite offices across many industries all winding down until at least a week into the new year, a survey from Accounting Principals found 94 per cent of recruiters would advise jobseekers to keep up the search. Think of it as a head start, while businesses are closed and recruiters are (potentially) taking time off, you're ready to face the New Year before anybody else. That's not the only motivating reason, however. 
The complete December shutdown is a myth
According to an article from Business Insider, while plenty of people bail out of their professional lives for a week or two over Christmas, it isn't always the mass exodus it's made out to be. The article reports that, by now, many businesses know what they need in the new year, and have likely set budgets and job requirements to make it happen. All they need now is candidates, and chances are they aren't surveying those lying on Bondi Beach or camping up at Coffs Harbour. If you're ready to apply for a role, don't feel like you have to wait until the new year to hit 'send'.
Sitting at the beach all holiday won't help you find a job in the new year.
Avoid the competition
You know that a number of candidates are taking time away from their responsibilities, because you've also been planning how many episodes of Westworld or The Grand Tour you can churn through each day of your well-earned break. This shouldn't be a motivation to join those taking time off, but to do the complete opposite. It's an assumption that was confirmed by a Forbes article from November this year: the number of job applications companies receive drops notably between December and January. For you, that means much less competition, especially as it's a valuable downtime before a fresh wave of university graduates flood the market. 
What you need to do
There are a number of tasks you can set aside a morning for so you still get a chance to refresh before 2017 begins. According to The Guardian, some of the essentials include:
Rewrite your personal statement - How long since you updated this part of your CV? Ensure it not only reflects where you are at the moment, but where you want to be in the future as well. 
Don't add without taking away - If you've had a busy year, it's easy to over-update your CV and blow it beyond the two or three-page mark. Ensure you're only adding relevant info that will actually help you secure the types of roles you are looking for. 
Review the job market - Are companies actually hiring for the role you want? If you're unsure, take the time to reach out to someone for help. 
The holiday period is a time for relaxation, sure, but there's also plenty of opportunity to get ahead of the crowd and prepare a shiny new CV for the new year. Reach out to the team at The Recruitment Company to find out more about starting 2017 off on the right foot.