Building Services
Boom time Pay increases, truth or myth
Tuesday November 29, 2016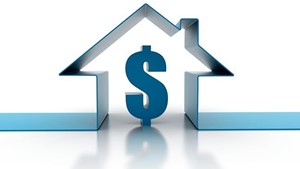 The recent speech from Reserve Bank Governor, Phillip Lowe, emphasized the fact that one of the issues facing the Australian economy at the moment is that on one hand wages are currently growing at the slowest rate on record whilst on the other we take on more debt than ever before. 
Within the Building Services sector the slow wage growth issue has been a hot topic over the last 12 months.  I have had discussions on this topic with both concerned candidates and troubled clients.
Our own statistics and anecdotal evidence suggest that the vast majority of role types within the sector have had no significant increases over the last 12 months.
This lack of wages growth within many organisations has resulted in some clients I have spoken to feeling that they are missing out on new staff (or worse losing existing staff) because of their own inability to increase wages when compared to perceived large increases within their competitors.  Clients I have spoken to have discussed increases upwards of 20% that they are just unable to compete with.
Don't get me wrong, the desired for an increase in wages is a significant motivator when employees start looking for a new role.  But is the Building Services market supporting routine increases in excess of 20%?  Our research suggests otherwise.  I would expect to see between a 7%-10% increase in current salary and certainly not the 20% as some have been made to believe.
From a candidate perspective, it is impossible to deny that the market is red hot at the moment. Most engineers will be taking calls from recruiters every day with new job opportunities or receiving messages on LinkedIn. They will be getting told that there is a high demand for their skill set at the moment and whilst that is certainly true, I would urge caution in going into those conversations with salary at the forefront of your mind. If you do expect a huge hike in your salary then I'm afraid the vast majority of the time you will end up disappointed and if your expectations are not matched then it is unlikely you will make that move.
The current market situation is still a fantastic time for engineers to find new opportunities but I would move the focus away from salary and on to opportunity. Consultants of all shapes, sizes and project portfolio are hiring at the moment, whether this is your larger tier I consultants or your boutique groups, and they all offer something that is a little different. As a result, this is a great time to find the right consultancy specifically for you, one that will support you in your development, offer you true work/life balance or give you that exposure to a portfolio of healthcare work that so far has been missing in your career. Even if salary levels are not going up dramatically, organisations are continually looking at different and creative ways of supporting their staff and investing heavily internally in their own development which could prove to be of more benefit to you in the future then an initial $5k hike.
So what has kept salary growth down whilst demand has been rising?  Largely this is has been an increase in supply to meet this demand, with a downturn in similar projects interstate, many Engineers have returned or relocated to NSW.  There has also been a slight increase in graduate recruitment and a steady flow of overseas candidates with specific building services experience or prior experience with software such as Revit MEP securing roles in the market.
However, one of the issues that we have faced with the slow growth of salary and the increased cost of living here in Sydney is the inability to attract across engineers from interstate. Downturns in the services industry in other states and a skills shortage in NSW would normally mean the relocation of these skilled engineers with experience working with Australian standards to Sydney. The flow of interstate candidates has slowed as the cost of living continues to rise. Employers are keen to look at these skilled individuals but once the research has been done, the main concern is the cost of living. Although salary levels are generally higher in Sydney then other major cities in this profession, they are not in correlation with the cost of living. Leaving your 4 bedroom house in QLD and moving your 3 kids to a different school just does not make sense from a financial point of view for a lot of professionals.  This will be a force pushing up wages in NSW as it will reduce supply in NSW.
I do expect to see an increase in the amount of UK based engineers relocating to Australia in the next 12 months. We are already beginning to see some of the results from 'Brexit' and it's effect on the economy with consultants making cuts in their UK offices. This, coupled with changes in 417 working holiday visa laws which allow professionals up to 35 years of age to easily live and work in Australia, will increase the supply helping to balance out wage increases.
This should help to ease the skills shortage to a degree but it also needs to be coupled together with an increase in graduate and junior level recruitment within organisations. I started recruiting in the space in 2011 and for the first two years, graduate recruitment was scarce. I'm glad to say that we have seen a vast improvement this year but it does need to be an industry effort. The larger consultants tend to have a fantastic graduate scheme that produces excellent engineers but the smaller and medium sized groups could also offer a fantastic path for recent graduates. I have worked closely with a couple of organisations on graduate recruitment this year and we have had some fantastic results. There was a large number of great candidates out there in the market and the future looks bright as long as it's invested in correctly. The Recruitment Company can also support smaller organisations with their graduate recruitment with their innovative and award winning candidate dashboard.  An increase in graduate recruitment efforts within the industry will also help to maintain wage equilibrium.
In conclusion, wages within the Building Services sector have remained relatively stable over the last 12 months.  Candidates looking for a new role can expect an increase, generally within the range of 7 – 10% but rarely up to the 20% level quoted. Several forces are in play which with push down and push up wages so we expect this equilibrium to remain for the next 12 months.
In short, the market is booming, there's never been a better time to look for a new role but be sensible with your salary expectations.  Or give me a call to discuss your specific prospects.