The benefits of remote working [Video]
Monday November 21, 2016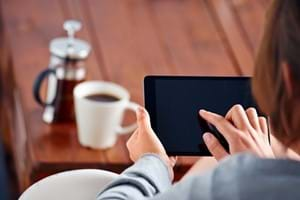 ---
Welcome back to The Recruitment Company's video blog, today we're talking about the advantages of working remotely.
According to Ford's online commuter calculator, the average Australian spends around 58 minutes commuting to the office every day. Nobody wakes up in the morning eager to sit in traffic, and with congestion becoming an increasingly big problem in major cities, it's no wonder that working from home is an attractive option for many.
However, avoiding the daily commute is just one of the benefits of remote working. Insights from research company Global Workplace Analytics found that teleworking can help to increase productivity, boost employee satisfaction and reduce overall costs to an organisation.
Furthermore, businesses will have access to a much wider talent pool because they are not restricted by geographic location. If you'd like to work with a recruitment agency that understands remote working and the modern workforce, get in touch with us today.