Sydney Metro creating new construction jobs [Video]
Thursday October 27, 2016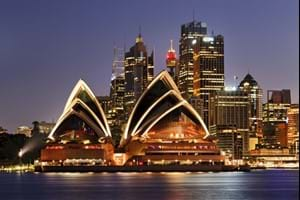 Thanks for joining us for The Recruitment Company video blog.
Sydney is Australia's most populated city, so it makes sense that it needs good infrastructure to support it. The Sydney Metro project that is currently under construction is set to do exactly that, and will make travel around the city faster and more accessible than ever.
Services are expected to start rolling out from 2019, and will almost double the passenger capacity of the current railway system. This is not only exciting for local Sydney residents but for construction industry professionals as well. The extensive project is likely to produce a large number of job opportunities in the coming years.
For more information or to find out about the latest vacancies, talk to the specialist consultants at The Recruitment Company and let us help you create the career you really want.