Cybersecurity workers needed to protect Australian businesses
Tuesday August 29, 2017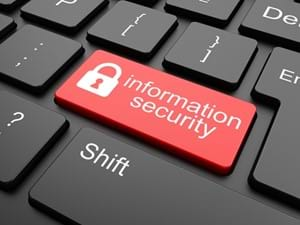 Cybercrime is a big issue for modern businesses, and many Australian organisations are struggling to find enough specialists with the right expertise, Consequently, IT security workers are in high demand across the country, and more action must be taken to close the skills gap. What is being done to improve the IT recruitment landscape and ensure employers are able to source the candidates they need?
Many businesses value real world experience over qualifications in their cybersecurity professionals.
The changing demands of cybersecurity
Not only are there not enough cybersecurity specialists to go around, but many of these IT professionals currently do not have the experience and certifications needed to combat cyberthreats and keep businesses protected. According to research from IT governance association ISACA, 37 per cent of employers worldwide report finding less than a quarter of job applicants have suitable cybersecurity expertise. In addition, there is a significant misalignment between what employers require and what technology candidates have to offer, making the skill gap more pronounced than ever.
"The survey underscores a fundamental disconnect between employer expectations and what candidates can actually bring to the table," said the CEO of ISACA Matt Loeb. 
"Employers are looking for candidates to make up for lost time, but that doesn't necessarily mean a significant academic investment. Many organisations place more weight on real-world experience and performance-based certifications and training that require far less time than a full degree program."

In Australia, the government is taking urgent action to close the cybersecurity skills gap and ensure the country has the talent it needs to stay protected and competitive in the long term. In late 2016, the government approved the setup of the Academic Centres of Cyber Security Excellence, which aims to grow Australia's cybersecurity workforce and produce graduates with the expertise to thrive in today's challenging IT landscape.Growing Australia's cybersecurity workforce
"The Turnbull Government has committed $3.45 million to help address Australia's shortage of skilled cybersecurity professionals via the establishment of Academic Centres of Cyber Security Excellence, to ensure they are effectively meeting our country's future needs," said Simon Birmingham, the Minister for Education and Training.
"Ultimately our Academic Centres of Cyber Security Excellence will help ensure our students are ready to enter the workforce, upskill executives and government professionals and make our research highlight Australia as a leader in the field."
As newly-equipped cybersecurity experts start to filter into the Australian workforce, employers will be able to source the best possible professionals to keep their businesses secure by working with an experienced Sydney recruitment agency.