How will your business secure top talent in 2018?
Thursday December 7, 2017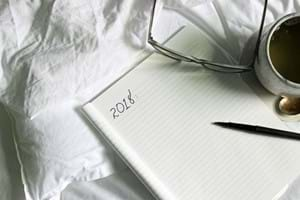 As another year draws to a close, it's a great time to start thinking about how your business will secure the best talent in 2018. This can be a challenging task, particularly in competitive industries where skilled and experienced employees are difficult to come by. Fortunately, there are a few key ways that businesses can give themselves the very best chances of finding and recruiting the best employees in Australia. 
It's a great idea for businesses to work with recruitment agencies that specialise in a particular field.
1. Go niche with specialised recruiters
Every industry comes with its own unique challenges and requirements, making expertise critical when looking for new employees. That's why it's such a great idea for businesses to work with recruitment agencies that specialise in a particular field. Whether it's due to strong relationships formed by years in the industry or a deeper understanding of what makes certain employees better suited to certain roles, there's no substitute for knowing a sector inside out. 
That's why here at The Recruitment Company, all of our consultants work within a specific niche. Whether that's in the world of technology or the public sector, our team have the skills and experience necessary to ensure all of our clients are matched up with candidates at the top of their game. 
2. Embrace new technology
Another way for businesses to get ahead in the recruitment game is by seeking out and adopting cutting-edge technologies. Not only will these make it easier to make the right decision, they can also speed up the recruitment process and provide access to a deeper pool of talent and opportunities. The Recruitment Company was recently named the Most Innovative Agency Of The Year at the 2017 Seek Annual Recruitment Awards. A big part of receiving this award is the emphasis we've placed on new technologies and our use of them to improve the recruitment process. 
A stellar example of this approach is our innovative Dashboard Suite, which uses video, graphics and skill assessment to revolutionise the way that employers and candidates view each other. Whether you're an HR manager looking at a candidate's skills or a candidate browsing through the different vacancies available in a particular field, our Dashboards present all the essential information in a clear, concise way that makes it simple to pick the best option. 
One of the big trends for recruitment in 2018 will be the candidate experience.
3. Reconsider the candidate process
Finally, one of the big trends for recruitment in 2018 will be the candidate experience. This is an area that requires improvement, with many applicants feeling disenfranchised by template emails, a lack of contact and an impersonal process. Part of this problem is automation, which many businesses have turned to as a way of coping with the huge volume of applicants - many of whom may not be suitable. 
The dangers of automation, however, can be significant. If not enough focus is placed on the candidate experience, a business can quickly gain a poor reputation, ultimately making it more difficult to attract the best talent. This is another area where an experienced recruitment agency can provide assistance. By making sure that only the very best candidates come through to you, there's no need to automate mass responses or deal with applicants who are not qualified. 
These are just a few of the areas that your business should be focusing on as 2017 draws to a close. To make sure that you're a step ahead when 2018 rolls around, get in touch with our team today.