The benefits of diversity within an IT team [Video]
Monday January 23, 2017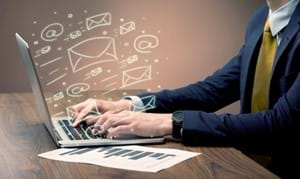 Thank you for joining The Recruitment Company video blog. Traditionally, the IT industry has been dominated by male employees, both in Australia and elsewhere. According to the Workplace Gender Equality Agency, only 40 per cent of people in professional, scientific and technical services were women as of 2015.
Numerous studies have shown that gender diversity is a positive influence in the office. It helps bring a diversity of opinions to the table, enabling business leaders to broaden their horizons and include new perspectives in their thinking. IT organisations should include all different employees in their recruiting mix, if at all possible.
Diversity in staffing is an important part of any successful business. Contact The Recruitment Company to find out more about how an emphasis on diversity can help your organisation improve.