How can recruiters avoid 'Phone Fear'
Interview with Sophie Robertson
Friday August 10, 2018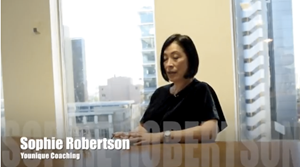 'Phone Fear' is a common issue for recruiters and other sales people. whether we admit it or not we spend hours procrastinating and avoiding doing the very thing that is the lifeblood of our business - picking up the phone.  So how do we avoid this 'Phone Fear'?
The amazing Sophie Robertson, author of "Building a Lucrative Temp Desk" and creator of the Younique Coaching recruitment training app from www.youniquecoaching.com.au talks about some methods for overcoming it in the second part of our video interview series with her.
Why not subscribe to our Youtube channel while you're there and be the first to see the rest of this series as we publish it - there are some great interviews on the way.
You can also find out about Sophie's new free recruitment coaching app on Google and Apple app stores by typing Younique Coaching or by going to her website.
You can also see the first interview in this series here, in which Sophie talks about the mindset of a successful recruiter.