How to recruit and hire great software engineers in Australia
Wednesday January 31, 2018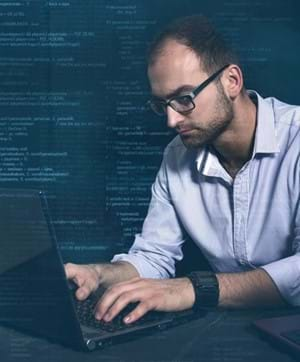 IT and technology (IT&T) are some of Australia's most innovative industries, but with rapid advancement comes significant challenges that need to be overcome for businesses to succeed. One of the most complex and fast-moving sectors within the realm of IT&T is software development. Fortunately Australian software development companies have access to a range of business strategies and innovative recruitment experts who can provide assistance, ensuring the countless challenges of the industry aren't just met, but surpassed.
Two of the biggest factors in software development are rapid growth and globalisation.
The biggest challenges in software development
There are all sorts of different factors that affect the software development industry, but two of the biggest are rapid growth (particularly in the mobile sector) and globalisation. The former has resulted in intense demand for software development projects to be completed faster, while the second has meant that there are now more businesses than ever offering the same services and competing for the same resources. 
While these two trends have been clear for some time, most experts agree that the situation is only going to become more difficult for businesses that require software development - regardless of whether they are IT companies providing that service to other companies or other businesses simply bringing in an internal team to deal with their own online platforms. 
To meet the demand for more software development, the Department of Employment projects that nearly 15,000 new roles will need to have been created and filled within Australia's IT&T industry between 2014 and 2019, covering everything from software engineers and testers to specialised project managers. This is where arguably the biggest challenge faced by the Australian, and indeed the global industry comes into play - how to recruit IT professionals.
How to recruit and hire great software engineers
While demand for software development is increasing ever year, there hasn't been an equal uptick in the number of skilled and experienced employees who can pick up the work. Part of the problem is a lack of talented software developers, with too many university graduates being unprepared for the realities of the industry. We have seen some new measures introduced to combat this problem, including the Turnbull government's 'innovation statement' that allocated AU$1 billion to an improved IT&T education and research framework. 
The impacts of new strategies such as teaching computer coding in primary schools won't be felt for several years.
However, the impacts of new strategies such as teaching computer coding in primary schools won't be felt for several years, leaving Australian businesses in need of software development in something of a pickle. Fortunately, there are talented employees out there, and the question is simply how to find and recruit them, amidst intense competition both locally and abroad. 
This is where specialist recruitment companies with a bespoke focus on IT&T, such as The Recruitment Company, can make a difference. Our experience within the industry means that we have the network and skills required to find, interview and place in-demand professionals within Australian businesses. 
Of course, an industry as innovative as software development also demands an approach to recruitment that leverages technology, something our team knows only too well. That's why we've developed our award-winning Dashboards suite, which uses video to provide candidates and businesses with the very best overview of each job opportunity or potential hire. As well as this, each Dashboard uses skills assessment, matching and testing to make sure that every potential candidate is a good fit, eliminating the need for businesses to interview countless staff who aren't suitable, and instead focus on the ones who are.
To find out more about hiring software developers in Australia, get in touch with our team today.
_