How great UX designers improve service design
Wednesday July 25, 2018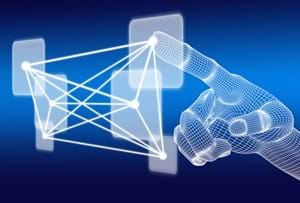 In today's world, there's almost no industry where technology doesn't play a role in delivering great products or services to an end consumer. Regardless of whether that's via online shopping or industry-specific applications, one of the most important aspects of this shift is providing a smooth and satisfying experience that keeps customers coming back.
There are all sorts of different things that contribute to great customer experience, and in this article we'll be looking at service design and UX design, as well as how the two relate to each other.
The question isn't service design versus UX design, but rather how the two work together.
The relation between UX and service design
The different elements of customer experience can be difficult to separate, with many business leaders failing to recognise the key differences between them. The difference between service design and UX design is a great example of this, and taking the time to understand the two processes can play a big role in improving key processes both internally and externally. 
Put simply, service design is the process of optimising all interactions of a particular service for both employees and customers, and this can be a digital or an analogue process. UX design, on the other hand, refers specifically to the digital experience that a customer has with a single touch point, be it a website or mobile phone app. Accordingly, the question isn't service design versus UX design, but rather how the two work together. 
How to improve service design with UX
If the goal of service design is to improve all of the interactions that an organisation has, then UX design plays a vital role in the digital, customer-facing side of this objective - a significant element in today's world. In fact, the continuing expansion of digital services has meant that the proportion of service design as a whole that focuses on UX design has grown and grown, as Clearleft CEO Andy Budd explained in a recent opinion piece:
"For service ecosystems that are primarily digital in nature - essentially where the bulk of interactions take place on or around the digital product or service -  you'll find that a good UX team will be able to bring everything together."
So, what's the bottom line for businesses? Well, as ever, having the right employees is critical, with talented UX designers becoming increasingly valuable and difficult to pin down?.
To make sure that your organisation has a head start on finding the very best people, get in touch with The Recruitment Company today.