Submitted on Tue 21 Sep 2021
The short answer is "yes". The slightly longer answer is "yes it can and, if done right, can be even more effective than the old way of doing things"
And the much longer answer is below.
There are many misconceptions about running a recruitment team that hinder effective remote working.  First there is the misconception that recruiters can't be trusted.  We've all worked for 'that' recruitment agency where the boss assumes that if she can't see you then you must be off with your feet up, at the pub or asleep (or all 3). 
We've all had that recruitment manager who assumes he needs to drive you with all-encompassing KPIs that micro-manage every aspect of how you do things.  And we've all seen the 'working from home carrot' dangled in front of us as something that be given and taken away at a whim.
But if done well, recruitment works better with more flexibility, more trust and better systems.
At The Recruitment Company, we set out on an experiment starting back in 2013, to create what we called The Untethered Recruitment Company.  We then followed a process of trial and error, experimentation, research, and good old fashioned blind luck to build a company that offers people total flexibility.   Here's what we found:
Staff productivity went up by over 25% in all measurable metrics including happiness, raw input and sales.
By offering the option to work from home whenever people wanted AND offering an amazing office environment for those that wanted it, people enjoyed being in the office more.
Our team diversity increased in direct correlation with the increase in our focus on inclusive policies and systems
Staff retention increased by over 150%
Our philosophy starts with trust. 
We spent a lot of time thinking about trust and how to show it.  We went all out. We removed all barriers to it, people don't have to earn it,  it's there from the very first interview.  Every employee gets a credit card on their first day, with no policy other than 'don't take the piss'. Every employee can work from home whenever they like, from day 1. Every employee knows the profit,  strategy, and financial details of the company literally within the first hour of employment.  And what did we get in return? 
When we were named the Best Workplace in Australia (under 30  Employees' category) on the 2021 Great Place to Work list, 100% of our employees said  they 'felt trusted' by the company.  When Covid hit, the people who stepped up, without question, were the team. 
And, we've never had anyone misuse their credit card.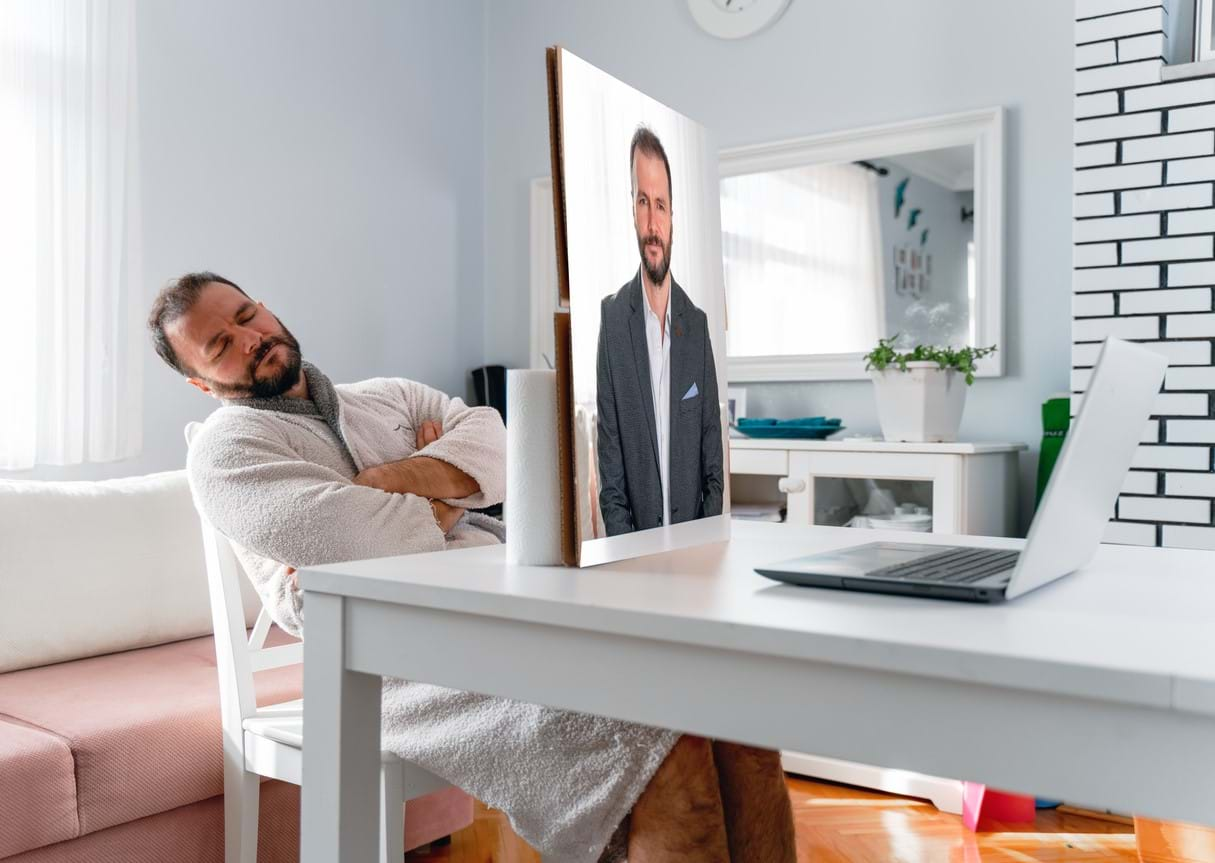 We also spent years tweaking our systems, rethinking every minor detail of them to make sure that they are inclusive.  We moved meetings that meant people with school aged kids didn't need to rush or miss critical meetings (any organisation that has company wide meetings between 8.30am and 9.30am cannot claim to be inclusive – that's our stance).
We looked at metrics that balance accountability with self-management, giving everyone visibility into what everyone else is doing, all the time.  We spent years redesigning our amazing incentive program so that it worked as well remotely, face to face or a hybrid of both.  Training systems had to be redesigned to work in a hybrid environment whilst still being engaging. 
We realised early on that well thought out systems are the backbone to freedom,  autonomy, and staff flexibility. Good systems are the key to clarity and effective communication, regardless of where the team is working from.
We knew our systems were working when, in the Great Place to Work survey, our team gave us a rating of 100% for effective, clear communication, even though we were working remotely throughout COVID restrictions
For flexible working to work within a recruitment agency, assumptions need to be changed.  Flexibility can't be thought of as a 'reward', it also isn't a 'right'.  It needs to be thought of as a productivity tool. People are more productive if they work in a workplace suited to the work they are doing.  Years ago, we implemented activity based working, work areas designed for particular types of work.  Working from home is just an extension of this.  If it isn't more productive then it isn't worth doing. If someone can't be trusted to work from home then flexible working is not what needs to be on trial, it is the interview process that hired the employee that should be reviewed.
Flexible working doesn't only mean 'working from home'. 
Flexible working means the ability to be flexible with regards to where, when, and how you work. This could be from home, from the office or a hybrid of both. For us flexible working was about telling everyone they could work from home and then creating an amazing office they wanted to come to.
Bringing the team along on the journey to flexibility paid off.  We continually implement new ideas and systems; we constantly canvass ideas from the team.  Getting the team involved in the higher purpose of creating Then 'Untethered' Recruitment Company has resulted in more than just an exercise in 'working from home'.  In the Great Place to Work survey 100% of our team said they were proud to work for the company, 100% would endorse the business as a Great Place to Work and 100% felt that it was more than 'just a job'.
So, recruitment can work in the new world of flexible working, and it can also work better than ever before. It can be more rewarding, more diverse, more productive, and more fun.  If flexible working is thought out well, if the old way of thinking is thrown out and the new way is embraced then a career in recruitment can be genuinely untethered.
If you're an amazing recruiter looking for a recruitment agency to call your new home, then let's start with a chat.  Call us today on (02) 8346 6705 or email to [email protected] for a no obligation chat with Holly. Find out why we were named Australia's best small business to work for and how you could join our family.
The Recruitment Company – Making people enjoy the recruitment experience again
Specialist Recruitment Agency within Information Technology, Project Services, IT Infrastructure, Software Development, SAP, Data and Analytics, Devops, Cloud and the Public Sector.