Submitted on Tue 12 Oct 2021
Tales of Untethered Part 1
Does flexibility work when you're trying to fit in time with your team, Peppa Pig and yoga pants?
The 'untethered' life of TRC's Sales Team Manager
Before I had my baby, and had a life, I was able to do hot yoga classes in the morning without worrying what time the class finished and I could take a long lunch to meet a friend in the City.
I am a Team Manager here at TRC and for me, untethered has been a game changer for my work life balance.  I have a toddler whom I love dearly, but these days, my untethered life revolves around him.  Working 'untethered' means having extra time together in the morning to watch Peppa Pig and it means I can enjoy a leisurely stroll to the day care to drop him off, rather than it being a mad dash and drop! 
I was with The Recruitment Company, all those years ago, when the plan for becoming 'untethered' was rolled out, and at that time it seemed impossible. I've seen the company change significantly. I've been involved in the design (and redesign) of all the internal systems so that everything works seamlessly if I'm working from home, overseas or in the office. When I think back to how we 'used' to operate, the way so many companies still operate, I can't believe how far we've come.
As a manager, it can be difficult managing a flexible team, but we've worked hard so that all of our metrics give everyone the freedom and confidence to get on with their job. Everyone has complete visibility and accountability to everyone else. I manage the largest team in TRC and the metrics we have really help me to keep on top of everything without needing to hound my team constantly.
Being able to work remotely from home whenever I want and also having an amazing office (complete with bar and Karaoke machine) in the CBD allows me to have the best of both worlds.  I have a better work life balance, more time with my family and could still squeeze a cheeky hot yoga class in should I wish (If only I could still fit into my yoga pants 😉).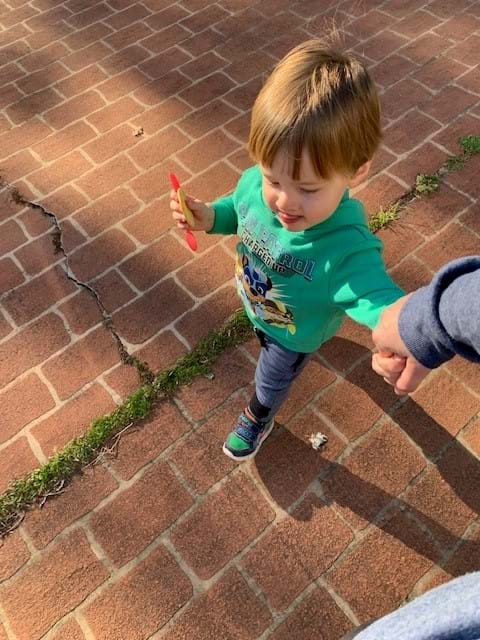 Plus, I can also, (Covid permitting), pop into the office, soak up the pumping sales atmosphere, see my amazing team and colleagues and sneak in an afternoon tea, coffee, or beer in the Class Clown's bar.  
It's what I call living the untethered dream!
By Jen Wilson
As we near the end of an 8 year journey to create a company built on genuine flexibility and inclusion (we call it being 'untethered'), we are celebrating by telling the stories of some of the people who have been through the journey and who now live an untethered life. Subscribe to our blog to see the rest of these stories.
Check out the rest of this series here
If you're an amazing recruiter looking for a recruitment agency to call your new home, then let's start with a chat.  Call Holly today on (02) 8346 6705 or email to [email protected] for a no obligation chat. Find out why we were named Australia's best small business to work for and how you could join our family.
The Recruitment Company – Making people enjoy the recruitment experience again
Specialist Recruitment Agency within Information Technology, Project Services, IT Infrastructure, Software Development, SAP, Data and Analytics, Devops, Cloud and the Public Sector.
#experience