Case study: Scrapping performance reviews
TRC in the press - Shortlist
Wednesday August 26, 2015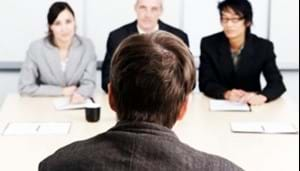 Case study: Scrapping performance reviews
Wednesday 26 August 2015 10:19am
Trading traditional performance reviews for transparent communication of company goals and results has significantly strengthened the team at The Recruitment Company, according to managing director Simon Moss. Moss told Shortlist the Sydney-based recruitment business owes its recent selection as an Employer of Choice in the Australian Business Awards to its non-conventional approach to staff performance. "The whole concept of performance reviews is something we scrapped very early on... The annual review, the quarterly review – people would go in and not know how it was going to go. We spent a long time thinking about [how] everybody in the company has to know if they're doing really well, really bad, or whether they're doing their job," he said. "Rather than saying, 'we catch up quarterly and do a bland review', it's more we step in once [consultants are] a month off track, because everybody knows they're off track, and we can look at why they're off track and we can do a whole change management process around education, around instilling change, [and] making those changes permanent."
The Recruitment Company's thinking is in line with a recent trend to scrap annual performance reviews that is gaining popularity among larger employers, including Accenture, Adobe and Deloitte. Recent research shows that numbers-based performance ratings can unwittingly encourage employees to try and look smarter, rather than learn and achieve more.
Moss said The Recruitment Company does believe, however, consultants should monitor their performance through access to company financial results. "We're very transparent with our people, so we tell them all our financials. I don't understand why companies don't share their financial results with their team. We do. So everyone knows how much profit we're making, when we're making a loss – how much money we're losing, they know how much we spend," he said. Moss said this transparency – which also encompasses the company and directors' personal goals – creates a level of trust that fosters employee satisfaction. "We've got a very good relationship with people who have worked here previously. So people become advocates for the company once they've left. That's the major benefit," he said.
Strong culture leads to record year despite lower headcount
The Recruitment Company identified workplace culture as a major area of focus as far back as 2011, and that helped the company see out "a really difficult year" in 2013, Moss said. "We're very transparent with people about the issues we're having. We cashed in a lot of the 'trust chips' we'd built over the years, which really got us through," he said. "What got us out of that bad patch was sitting down and saying to people, what sort of company do we want to build together? What is it we're trying to create here? What is it that all of us want to be? Who are we? What are the important traits? We're all good recruiters; we could work anywhere we wanted, probably for more money, why are we all still here? What is it that keeps us here?" The company then reinvented itself around those values, which contributed to a record year in 2014, Moss said. "A real tangible benefit for us was with half of the people, we increased revenue by 27%. People really stepped up to the mark, really went the extra mile."