How to attract the next generation of talent
Monday August 3, 2015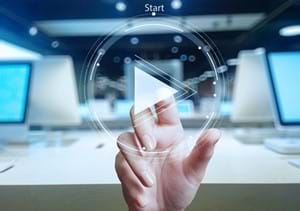 With technology always changing shape and scope, it can be tough to keep up with all the comings and goings. However, for Generation Z (those born after 1990), managing technology is what they have grown up with.
As many of these Generation Z professionals exit university and begin applying for technology-related jobs, businesses that understand how to cater to this demographic will be in the best position to hire.
Fortunately, recent research from US-based Robert Half and Enactus has offered insight into Generation Z​, based on the responses of close to 800 individuals. 
One of the key areas of research surrounded career potential. A commanding 64 per cent of Generation Z respondents indicated that they wanted the opportunity for career growth in any job they worked in.
Additionally, this generation noted that their employer needed to be honest and have a sense of integrity above all other qualities. A total of 38 per cent cited this point, with mentoring ability receiving 21 per cent. 
Senior Executive Director of Robert Half Paul McDonald explained that Generation Z has lived through "economically turbulent times" and therefore are smarter about what they want in a job.
"Gen Z employees bring unique values, expectations and perspectives to their jobs," he said.
"Companies with a solid understanding of this generation's values and preferences will be well prepared to create work environments that attract a new generation of employees and maximise their potential."
Work/life balance
While working all hours of the clock was important to previous generations, the survey reveals that Generation Z want to concentrate on balancing both career and personal life. This was their top future career concern ahead of remuneration and a stable job.
Recruitment can be a tricky businesses, so it pays to understand what your potential candidate wants out of you. For more insight on hiring the next generation of technological stars, contact the team at The Recruitment Company today.
By Mark McGreal