Data and analytics insight fails to meet expectations
Wednesday July 29, 2015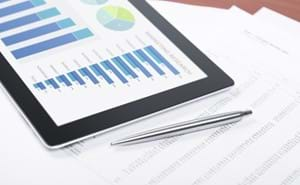 For 21st century businesses, data and analytics play a critical role in making decisions. Whether it is in relation to customer trust, purchasing stock, deciding on expansion, valuable insights are likely to come from collected data.
However, according to the recent Going Beyond the Data - Turning Data from Insights into Value study from KPMG International, the vast majority of businesses are struggling to derive any meaningful data from their analytic programs.
The consultancy firm polled over 800 business executives from 15 countries and learnt that a massive 97 per cent of organisations are using data and analytics. But, in reality, only 19 per cent are satisfied with what they are finding.
KPMG Partner Anthony Coops explained that quality insights are about bringing data, people and technologies together.
"For organisations to successfully turn their data and analytics insights into value, businesses need to understand that insights do not come from data alone," he said. 
"The ability to apply advanced analytics that can map the data to the critical business drivers and issues calls for stronger alignment between the business and the analytics process."
What is data being used for?
The KPMG International study also offered some interesting insight into what businesses are using this data for. A considerable amount (92 per cent) of respondents said sales and marketing purposes. This was followed by 81 per cent who are improving customer understanding and 41 per cent who are establishing better offers to new customers.
KPMG Global Head of D&A Christian Rast stated that there were many other scopes for data and analytics and hopes that businesses can get the right balance between insight and value.
"Generating long-term value from data requires that organisations continue to move toward a robust, enterprise-wide D&A strategy that embeds D&A solutions and tools in every part of the organisation," he said.
This could start with recruitment. By hiring professionals with a passion for digital insight and data extraction, you will be able to take your business to the next level.
For more information on how The Recruitment Company can help, contact our expert team today.
By Carly Pattison