2 ways to generate positive company culture
Thursday February 5, 2015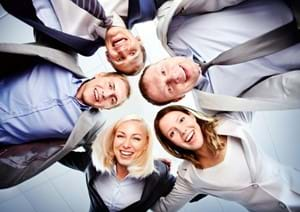 There is no doubt that operating a company is a two-way street. Firstly, you require attention from clients and customers - turning positive relationships into revenue.
However, secondly - and potentially, more important - is the input from your employees. Without their commitment and passion, it's difficult to create a business that outsiders want to interact with.
This is where company culture plays a massive role.
What is company culture?
By definition, company culture is the personality of an organisation from the employee's point-of-view. This includes the work atmosphere, expectations and company's mission.
This concept can be hard to build, but easy to destroy so here are two ways to create and maintain positive company culture:
1) Consistent leadership
They say that examples start at the top - and company culture is no different. A positive work environment relies on the CEO with the senior leadership team to set the tone throughout the rest of the business.
Essentially, CEOs and higher executives are role models and if you present a culture that demands hard work and lofty standards - then it is vital to follow your own lead.
Moreover, it's your job to pull someone back in line - regardless of position - if they demonstrate behaviour that contradicts company culture.
2) Hire people with similar values
In order to keep your company culture consistent, you must hire individuals who hold similar values. While you might have a lot of talented and experienced candidates to choose from, they might not fit and work well in the company culture.
To assess viability, ask them about their motivations, past workplaces or even behavioural standards. This ensures that the right person is chosen to fit the company, rather than changing the whole dynamic of a business just to accommodate a new employee.