Importance of work health and safety highlighted
Friday February 13, 2015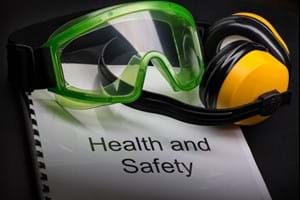 The early months of the year are a perfect time for organisations to consider their work health and safety standards. As we are only four weeks into the new business calendar, it's the perfect time to analyse key hazards and risks and put processes in place to minimise their impact.
Safe Work Australia Chief Executive Officer Michelle Baxter explained last month that employees should focus on improvements that benefit the entire business, not just themselves.
"Improvements to workplace health and safety don't have to be difficult or expensive tasks. They can increase productivity, and could save someone's life," she said in a statement.
What are ways to improve work health and safety?
Safe Work Australia identified several areas where businesses can improve the management of their health and safety standards. 
This included organising training or refreshers, consulting workers to identify areas for improvement and making the topic a top agenda item at team meetings. You can even recruit employees with a work health and safety background who can implement changes to risk management strategies across the business.
"Getting people committed to health and safety only happens if they really understand why it matters to them, their workmates and their employers. This year why not make sure everyone at your workplace knows the real costs of getting safety wrong and the real benefits when we do it right," Ms Baxter stated.
Becoming a safety leader in your given industry is a key attribute for many businesses today. However, the trick is to have the right personnel in place to drive change and to stick to core values.
Work health and safety is a concept that is unique to each business and industry, so contact TRC group today to find out how we can help.