North West Rail Link providing health and safety opportunities
Tuesday February 24, 2015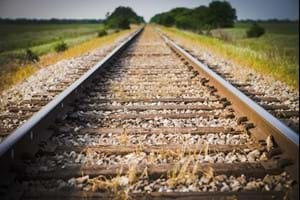 As Sydney's population continues to soar, the pressure goes on the state government to ease the strain on local infrastructure.
In response to this, the North West Rail Link project was announced and construction is now well underway. Encompassing eight new railway stations and 4,000 commuter car parking spaces, the link is the country's largest public transport infrastructure task at present. 
The government expects the population in the north-west Sydney to increase by 200,000 over the coming decades so establishing vital transport links now is key.
Expected to be completed in 2019, the most of the early works has been completed. According to the program of work, 2015 will see all station sites excavated and the start of viaduct construction, as well as the commencement of tunnel excavations and surface works.
2015 should prove a vital year for the North West Rail Link as plans suggest that from 2016 onwards the focus will be on station construction. This means the preliminary track, station and tunnel development will be completed by this time.
Construction employment
The entire project is expected to provide more than 145,000 jobs in the area by 2036. Although that includes workers after the link is finished, this is still a considerable number on the construction side.
As construction is one of the most high risk jobs in Australia, the North West Rail Link has opened up a number of opportunities in the health and safety recruitment market. Across the 16 total construction sites, site safety is key with many individuals concentrating on workplace hazards and risks. 
This is definitely one area where candidates are in demand. Job seekers with relevant qualifications or construction sites are sought after - and there is no doubt that they have plenty of choice when it comes to what projects they work on across New South Wales.