Software vulnerabilities increasing globally
Tuesday March 10, 2015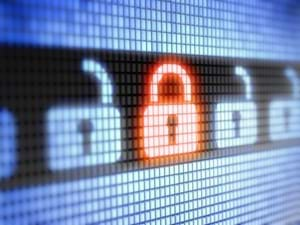 When your company implements a new piece of software, you don't expect any problems to arise. However, according to new research, the frequency of software vulnerabilities is increasing over time.
The US National Vulnerability Database revealed that the number of problems encountered totaled 7,038 in 2014, up from just over 4,500 in 2013.
GFI Software product manager Cristian Florian explained that despite the number of high security vulnerabilities dropping over the past 12 months, the real issue is that the total figure has increased significantly.
Problems with applications
There is no doubt that applications have the highest risk potential to businesses. Based on Mr Florian's estimations, 83 per cent of reported issues came from this source. By far the largest majority compared to the 13 per cent associated with operating systems and 4 per cent amongst hardware devices.
"Not surprisingly at all, web browsers continue to have the most security vulnerabilities because they are a popular gateway to access a server and to spread malware on the clients," he explained in a February blog post.
"Adobe free products and Java are the main challengers but web browsers have continuously topped the table for the last six years."
For the second year in a row, Internet Explorer topped the list with 242 vulnerabilities - 220 of which rated severe. Google Chrome finished in second place with 124 vulnerabilities and 86 rated high.
Firefox (117, 57), Java (104, 50) and Flash Player (76, 65) rounded out the top five.
Importance of IT recruitment
Software installation is a process that might be done correctly and by industry-qualified professionals. Although you can simply download applications, if the surrounding infrastructure is not set up right it's easy for cyber criminals and viruses to enter the system.
This makes IT recruitment key to ensuring a safe operating network for your business moving forward.