3 ways to ensure committed contractors
Saturday March 14, 2015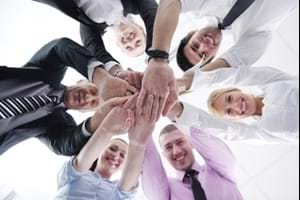 As a business that has just gone through the recruitment process, the number one goal is to get your new contractors into work as quickly as possible. Any form of delay can set projects back even further and cost a business more in the back pocket. 
With this in mind, organisations need committed, engaged contractors who are ready to begin adding value to your business.
How can this be achieved? Here are three simple steps.
1) Clear outline
Businesses get contractors in for a reason, so it's important to outline what the project is and what it means to the organisation. Whether it's in relation to data analytics, cloud computing or software development, contractors should understand the project inside out before it starts.
At the initial stage, businesses should have also worked out any potential roadblocks or problems with the project and told contractors how to solve or manage them.
2) Constant supervision
Throughout the project, contractors will need to be kept under close supervision to ensure that goals are being met and they are still committed to the end result. Often IT projects can last many months so checking to see if the project is meeting time deadlines becomes critical given the commitment of man hours and revenue from the business.
3) Feedback opportunities
One of the best ways to ensure that your contractors remain committed and engaged to the project is by allowing them to provide feedback. As they are on the project every day, contractors get a good sense of what is working and what isn't.
If contractors can get a feel that they are contributing to the success, they will be more focused and committed to seeing the project through to any implementation or launch.
For more information about working with IT contractors, contact the expert team at TRC Group today.