The key considerations for the future of application development
Thursday November 19, 2015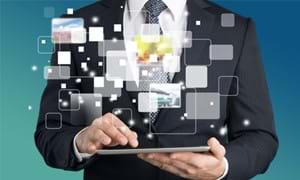 Ask anyone in the application industry about the trends within Australia and they'll be able to write a list as long as your arm regarding all the innovations and trends in the field. 
Although there is no way to cover all the developments, here are two key areas that have seen a lot of attention in the IT applications recruitment sphere as of late. 
Security issues spread to new systems
Cybercrime has become a more widespread focus for businesses in the last few years, yet not all companies feel prepared to handle more sophisticated threats.
36 per cent of organisations are not confident in their ability to detect cybersecurity threats.
In a global survey conducted by Ernst & Young (EY), it was found that 36 per cent of organisations are not confident in their ability to detect threats. More staggering is the fact that 47 per cent of organisations have no security operations centre. 
The need for a strong cybersecurity system became even more apparent following a recent global case.
Linux users have been put under threat from the spread of Ransomware. According to Bit Defenders Lab, the outbreak of Linux.Encoder.1 is similar in nature to CryptoWall, TorLocker and other notorious Ransomware seen on Windows, although this is the first case on a Linux system.
Professionals in this field must not get complacent in addressing security concerns as they are constantly evolving and affecting IT systems in new ways. 
Speaking the right language from an early age
Recently, many organisations have seen the importance of getting young Australian more engaged with IT. 
One particular group has already seen success, gaining attention and praise from the prime minister. Code Club Australia is an after school club run by volunteers that teaches students aged nine to 11 about the basics of coding. Youngsters in over 300 schools have the opportunity to learn the process of creating applications, games and programs. 
"Coding is not just about learning a new skill - it's about learning how to think critically and solve problems," said Prime Minister Malcolm Turnbull, as quoted in a November 9 Australian Financial Review article.
"These are the most important skills to have in the 21st century, so I commend Code Club Australia for their very important work and for equipping our children with the skills to have a bright and prosperous future."
For grown-ups, here's a video blog about some of the most highly demanded development languages for the market right now.
Having a good stock of skills in coding will help secure a better future for software development in Australia.