Cloud developments continue to capture Australian market
Tuesday October 27, 2015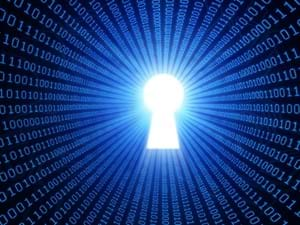 Cloud computing is one of the most dominating trends in the business sphere. Australian organisations have adapted at various paces and the benefits of this technology are hard to pass over. 
However, will the market continue to develop and present opportunities for technology recruitment?
Survey shows high competition in cloud market
A report from Pacific Crest Securities has revealed the growth predictions of cloud software providers for the end of 2015. On average, companies are expecting revenue increases of 46 per cent by the end of 2014, after 44 per cent seen in 2014. For firms that make under US$2 million in revenue, growth is expected to be more subdued at 36 per cent, the same level reported in the previous year.
While the market is steadying somewhat, there are still good prospects for IT work. In fact, we covered the opportunities for developers in a recent video blog:
Microsoft leading cloud developments in Australia
The Australian market is still in demand for cloud services across all sectors. Most recently, cloud computing news has been dominated by Microsoft, after the organisation sealed a deal with the NSW state government, bringing good news for public sector IT recruitment. 
Cloud services will allow for more collaboration and better service delivery for the NSW government.
Microsoft will provide a suite of tools to allow for more collaboration and better service delivery to citizens, which got Minister for Finance, Services and Property Dominic Perrottet pretty excited. 
"Taking advantage of new technology is integral to the NSW government's commitment to delivering the best possible service to the people of NSW," he said.
"Working with leading edge suppliers to implement cloud-based technology means our agencies can be more responsive, agile and innovative, delivering citizen focused services anywhere, anytime while benefiting from increased scalability and flexibility."
Not to be outdone by the big conglomerates, US-based company World Software Corporation revealed that it will extend its cloud-based document management solution to Australian businesses. 
As Director Anthony Ridley-Smith explained, the software does not require users to download materials such as large PDFs, which greatly extends the capabilities of the platform. Mr Ridley-Smith also stated that the software can be applied to a number of different industries and purposes.
Firms in Australia will always need support in adopting the cloud and skilled professionals can expect to stay in high demand as the cloud rollout continues across the country.
By Charlie McGillian