IT industry body welcomes cabinet shake-up
Friday September 25, 2015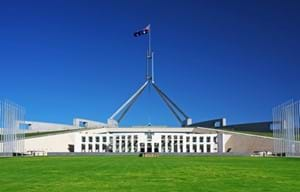 In the past few years, the coveted spot of prime minister has been hotly fought over. Following on from the trend of leadership contentions, prime ministers stepping down (and sometimes back up), Malcolm Turnbull's rise to the top seat has been taken in the stride of many Australians.
However, his changes to the cabinet roster have been swift and some major shake-ups have seen a rather different line up than what was seen with previous fixtures.
Industry body Australian Computer Society has welcomed Mr Turnbull's choice of new Communications minister Mitch Fifield.
Speaking on behalf of the society, acting CEO Kim Finch announced her excitement at the potential reforms to digital policy from Mr Turnbull's new line up. Over the nest few years, the organisation will work to boost the opportunities for IT professionals, spelling good news for digital IT recruitment.
"We look forward to working with the Minister and helping him build Australia's digital capability, which will be critical to securing a strong future for the Australian economy."
So who exactly is Mitch Fifield?
Ms Finch stated that Mr Fifield will bring a lot of valuable skills and experience to his new role, but how has he built this up during his career?
From his start as Senator for Victoria in April 2004, Mr Fifield has gone on to hold the position through the 2007 and 2013 general elections.
During September 2013, he received a promotion to Assistant Minister for Social Services, taking charge of all concerns surrounding disabilities and ageing. 
As well as his various positions in government, he is also a founding member of the Sir Paul Hasluck Foundation, which is focussed on honouring the work of the former Governor General and this contributions to the arts. This knowledge has also gained him governmental responsibility of Arts in Australia.
With such a wide range of experience, Mr Fifield may help continue Australia's progress towards a better IT environment.