Sydney stadium projects a good opportunity for engineers
Monday September 21, 2015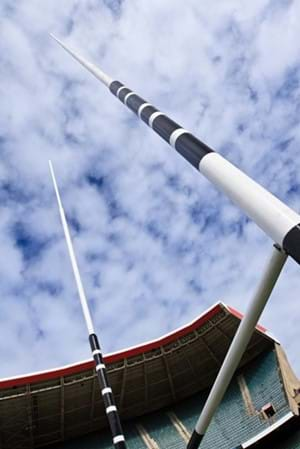 Engineering professionals have had a tough time looking for sustainable employment in recent times. Hopefully, however, we've come to a turning point, if a recent announcement from the NSW government is anything to go by.
According to a September 4 media statement, engineers and other building professionals will soon benefit from the construction and upgrade of a number of Sydney's premier sporting venues. 
The NSW government has committed $1 billion to the stadium projects which include a brand-new venue to be built on the current Pirtex Stadium ground in Parramatta. With both the Parramatta Eels and Western Sydney Wanderers calling this stadium home, authorities are hopeful that the work will be able to begin as quickly as possible.
"Our first priority is building a new 30,000 seat stadium at Parramatta on the site of the existing facility, with work to begin as soon as possible and construction expected to be completed by 2019," NSW Premier Mike Baird said.
"This huge investment in our stadia will boost our capacity to attract big ticket events to NSW, as well as create and support thousands of jobs."
Sydney's population continues to grow, with the Australian Bureau of Statistics stating that the greater region is now home to nearly 5 million people. As such, this is adding strain to the city's infrastructure and means improvements must be made in the near future.
Stadium projects across Sydney
In what is shaping up to be the largest widespread stadium upgrade since the 2000 Olympics, the NSW government has announced a number of other projects which will further boost employment.
This includes Stadium Australia which will be redeveloped with a retractable roof, a new rectangular stadium at Moore Park and the completion of the SCG upgrade.
Engineering opportunities in Sydney are always hotly contested. As such, if you are looking for a role to expand your career, contact the team at The Recruitment Company today.
By Jen Roberts