Acing the interview - Tip #3: Practice answering questions [Video]
Monday February 29, 2016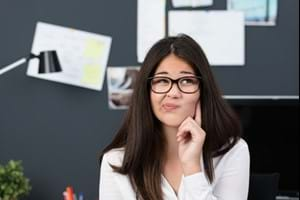 In the third video of our 10 part series, Acing the Interview, we the importance of practicing common interview questions. For more recruitment advice, keep an eye out for other great tips on our blog!
---
While you can never know what exactly a company will ask during your interview, there are always common questions that crop up. These include your strengths, weaknesses, key achievements and how you dealt with problems or conflict.
Rather than try to memorise a perfect answer, think of some examples of your key qualities and positive outcomes from your work experience that can cover each point. Clear evidence will always make a stronger case and this is just as true in the interview.
To best replicate the interview situation, practising with your friends or family is a great way to feel more prepared. Choose people who are business minded or have some experience in your industry and give them an outline of the job description. Not only will this create some new questions for you, it will make you more comfortable with coming up with good answers under high pressure.
Good luck and we'll see you next time for another top recruitment tip.