Acing the interview - Tip #4: Update your CV and LinkedIn [Video]
Tuesday March 1, 2016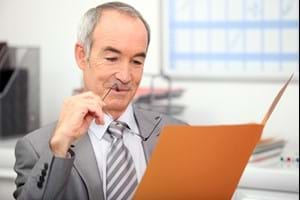 In the fourth video of our 10 part series, Acing the Interview, we look at why you should know your CV inside out and always update your LinkedIn profile.  For more recruitment advice, keep an eye out for other great tips on our blog!
---
Everyone knows how important it is to have a strong CV. However, in our modern world, a good LinkedIn profile is becoming a necessity too. Here are some top tips to ensure both mediums are best representing you.
Your CV should be up-to-date, free of errors, and relevant for the role you are applying for. Throughout your career, you should add in achievements, new responsibilities and roles as you gain them.
Becoming familiar with each detail on your CV is also important. In an interview, you should be prepared to answer any question regarding the finer points within your resume.
When making a LinkedIn page, you should take the opportunity to add something new that differs from your CV. Here you show some personal flair and your career passions and goals.
If you are a skilled writer, you may want to try your hand at writing a few blogs to accompany your profile. This is a fantastic way to show your insight and interest in current industry trends.
Until next time, happy job hunting!