Competency Based Interviews
for the Interviewee
Wednesday July 23, 2014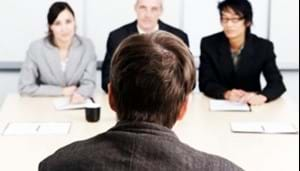 What is a Competency-based interview?
Competency-based interviews are more rigid in structure than most interviews and involve the interviewer giving a series of probing questions to the interviewee which have been worded to ascertain how their competencies fare against the core competencies of the role. The aim of competency-based interviews is to gather evidence. This can be accomplished by asking the job applicant to describe specific situations and to give actual examples of when they used specific skills.
Many organisations have opted to utilise competency-based interviews for several reasons, the most important of which is to ensure the best candidate is chosen based on their competencies and skills sets and not on any other factor. This comes with the added benefit of minimising the risk of bias or discrimination in hiring decisions and an over all result of a more accurate recruitment decision.
The most common competencies
The word 'competency' refers to the skills necessary to achieve an effective performance level for a role. Every role has a set of competencies, some of which are essential and others desired but all are required to do the job properly. Here are some examples:
Communication skills
Results-delivery
Interpersonal skills
Ability to plan and organise
Analytical thinking
Strategic thinking
Team work
Examples of competency-based interview questions
The questions asked during a competency-based interview have been designed to discover how your behaviour in a previous role or situation can contribute to your performance in the job you are applying for. These questions usually begin with phrases such as: Tell me about a time when you... Give an example of a situation when... Describe a scenario...
To answer such questions successfully, you must take the time to prepare by having relevant examples of real-life experiences you have had. The 'practice makes perfect' proverb may sound cliché in this instance but it will save you from being unprepared and failing to properly explain yourself or resorting to inventing scenarios on the spot which interviewers are likely find flaws in the further they ask questions and investigate. By taking the time to prepare, you'll avoid giving long, rambling answers resulting in a low score.
How best to prepare for a competency-based interview
The best way to prepare for a competency-based interview is to study the job description and the person specification in detail to discover the competencies required for the role. By determining the key competencies, you will be able to sort through your past experience and achievements and pinpoint the best examples and situations to use for each competency. For example, if Teamwork is an essential competency for a particular role, take the time write down your past experiences of when you have had to work in a team. Consider what was involved during the experience, what part you played and the outcome/s of your actions.
The extent of your preparation will reflect upon your confidence in delivering your responses. By being prepared, you will be able to provide relevant example in detail and you will be able to easily relate these to the core competencies of the role.
Strong, confident and relevant answers mean you can outshine other interviewees because you took the time to think through your answers and to clearly demonstrate to the interviewer that you possess the competencies required.
What to remember
When answering competency-based interview questions, keep the following format in mind to assist you in structuring your responses:
Always answer in the first person using 'I' rather than 'we' even if you're referring to a team effort. Remember that interviewers are keen to hear specifically about your part in achieving results in the real-life examples you give.
State and then explain the problem, situation or task that you have decided to use as an example in no more than 2-3 sentences. Give sufficient details to assist the interviewer in thoroughly understanding the situation. Describe the action you took in response to the problem, situation or task.
The last step is to reveal the outcome or results of your action. Detail statistics or figures highlighting the magnitude of your success if they are available, mention any positive feedback you have received and any relevant things you have learnt from the experience and incorporate these to how they will be beneficial to the job you are applying for.
When preparing for a competency-based interview, remember to choose examples based on real experiences and avoid the temptation to invent or to embellish.
Sample Competency-based questions
Describe a situation where you successfully overcame a setback in order to achieve an objective or meet a deadline?
Tell me about some risks you have taken in your business or professional life.  How did you go about this
Describe a time when you had to work under a high degree of pressure.
Describe a situation where you had difficulty influencing someone to adopt your point of view
What is the worst communication problem you have experienced?
What have you done to build good working relationships within a team? Give an example?
Describe when you worked the hardest and felt the greatest sense of achievement.
Tell me about a time when you went above and beyond your job requirements to meet a client's expectations.
Describe an occasion where you had multiple competing deadlines