Where are all the project?
Tuesday May 13, 2014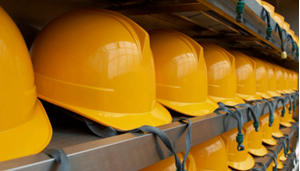 Mine is a national market which sees people moving from state to state at the mercy of changing market conditions. With the much documented decline of the resources boom, many HSE contractors have struggled to secure consistent contracts.  I'm often asked by contractors, "where are all the projects?" Here are my observations.
It seems Sydney is the place to be at the moment with regards to new construction projects and growth in the market. With low interest rates and a build vs buy attitude in the state, coupled with the continued investment in residential properties from overseas buyers, Sydney has seen a property boom in recent months. The rail construction sector is also a busy area with the $8.3 billion North West Rail Link project, still in the early stages but well under way.  With the announcement of major Government funded infrastructure projects the local workforce will need to be supplemented further.  These projects have absorbed a number of HSE professionals from the local market which has increased the demand for contracting staff. This demand will only increase as projects progress.
 The Mining sector in WA is settling into an operational phase rather than the construction boom the state has experienced over the last 10 years. Whilst unemployment in the state has risen over the past year, opportunities still exist on smaller mine expansion sites and on mega projects such as Gina Rinehart's Roy Hill project and Chevron's massive Wheatstone LNG project. With an increase in production, exports from Port Hedland are set to rise and will in turn create job opportunities.  Although the press create an image of decline within this sector it still generates reasonably consistent work for the HSE contracting workforce.  The boom days of a few years ago have gone but the state is still generating work for us within the HSE sector.
The Northern Territory is experiencing major economic growth due to the massive $34 billion Ichthys project and will continue to do so until construction is completed on the project, scheduled for late 2016. As construction slows down on the Gorgon, Wheatstone, QCLNG, APLNG and GLNG projects, opportunities on Ichthys will start ramping up and opportunities for skilled workers in the LNG construction / Oil & Gas field will be available yet competitive.  This will lead to contracting opportunities for HSE contractors willing to work in NT.
So, nationally the HSE sector is steady but slow but there is particular short term growth in Sydney and longer term growth in NT. The boom time for us HSE folk may be over for a while but its still a buoyant market.