Why should jobseekers pay attention to company culture?
Friday July 29, 2016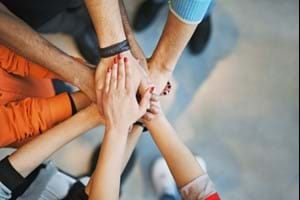 One of the biggest factors that determines the way a business functions and whether it is a good working environment is its culture. Company culture is valuable not only for executives but for people looking for a job, as it can help tell them if the new position is suitable.
Consequently, it's important for candidates to understand how to detect company culture, both by utilising the services of a Sydney recruitment company and by asking the right questions in an interview.
Close to 90 per cent of professionals see company culture as important.
Culture is the lifeblood of an organisation
The latest Human Capital Trends report from Deloitte has revealed that 87 per cent of respondents see culture as vital to a business. However, just 28 per cent of them could say that they fully understood their company's culture. Likewise, only 19 per cent of respondents claimed that their organisation had the right culture.
This suggests that there is still some work to be done, as culture must be comprehended before it can be managed and improved. While few cultures are perfect, jobseekers will want to look for one that is positive and shows signs of growth and improvement.
However, all cultures are different, and some will be better suited to your personality and style of work than others. Technology insights site CIO says you can determine whether a company's culture will be a good fit for you by establishing the things that you value most in a workplace, and doing research through avenues such as social media. In addition, asking the right questions in an interview can reveal useful information about the company's practices and environment.How can you tell if it's the right fit?
According to Forbes, there are several subtle things you can ask to uncover a potential employer's culture and whether it is what you're looking for. 
Ask whether anyone keeps pictures of their family and friends in their workspace, as this can reflect how family-oriented the company is.
Find out how often colleagues meet. Employees that come together regularly probably work in a collaborative environment, as opposed to one that is more isolated and autonomous. 
Finally, get the interviewer to talk about a busy time of year for the company, as it can reveal a lot about the expectations and levels of pressure that exist.
Regardless of how good a new position may seem, if it is not a good cultural fit, it may not be the right place for you to take your career. So next time you're looking for a job, pay attention to the company culture and ensure you're going work in a place that can benefit you as much as you can benefit it.