Acing the interview - Tip #10: Keep your answers precise and concise [Video]
Tuesday March 15, 2016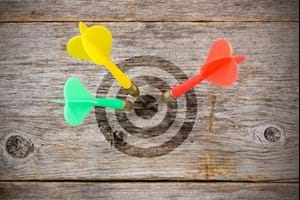 In the final video of our 10 part series, Acing the Interview, we're talking about staying on point when answering interview question. For more recruitment advice, keep an eye out for other great tips on our blog!
---
A short and sweet answer is always key to success. The temptation to fit as much information and qualities in is strong, but keeping your answers short is critical. But for those who are perhaps overly verbose, what is the best way to trim the waste of syllables from our responses?
Before you utter your first word, it's important to stop and think about what the interviewer really wants to hear. Taking a few seconds to do so will stop you rambling away without actually giving the interviewer the key points. Although it may seem like there's no wrong way to answer a question, sticking to a structure will help keep you on a good track.
In situation-based questions, following the star technique can be a good way to naturally guide your answers in a tight, logical fashion. This involves outlining the situation, the tasks required of you, the actions taken to complete them, and the results you achieved.