Acing the interview - Tip #7: Making a first impression [Video]
Tuesday March 15, 2016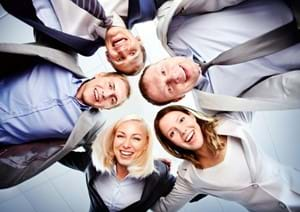 In the seventh video of our 10 part series, Acing the Interview, we cover how make a good impression on everyone as soon as you walk in. For more recruitment advice, keep an eye out for other great tips on our blog!
---
From the moment you step into a potential new workplace, everyone will be judging your character and your fit for the role. While this can be daunting, building a good reputation is easy with a few key pointers.
According to the Market Research Society, making a good first impression starts with a positive introduction, a firm handshake and a bright smile. By focusing on the interviewer as a person, you'll be able to build a strong connection. Remember, it is also important to avoid being overly enthusiastic as this can make you seem disingenuous.
Your interviewers aren't the only people you need to impress. Receptionists, personal assistants and other workers will all be keeping a close eye on you and could potentially report back with anything they notice. To ensure they only have positive things to say, be polite and friendly to everyone you come across. This includes anyone you speak to on the phone.