Is recruitment an 'Old Boys Club'?
Thursday May 12, 2016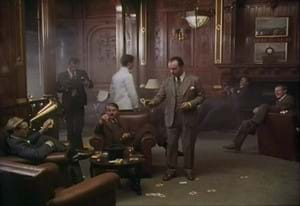 In my experience, recruitment, at consultant level at least, is a pretty even playing field between genders.  If you can bill, you can bill. But as a female recruiter, it can sometimes be the case that you experience greater challenges in the professional environment than your male counterparts when it comes to issues such as promotion, pay, professional development and perception of commitment.
Consequently, it's important that when you are looking for your next technology recruitment employer you assess its attitude to equality and the way they promote diversity.
 Across industries, over 40 per cent of women believe they have less opportunities at work than men do.
The state of workplace gender diversity
Gender equality has been and continues to be an issue in business. According to the 2015 Women in the Workplace report by McKinsey & Company, women experience an uneven landscape for professional development in comparison to men. The report revealed that 43 per cent of women claimed they have less opportunity for advancement in their company than men, but only 12 per cent of men agreed.
Interestingly, a majority (72 per cent) of the male respondents believed that men and women actually had equal opportunity. This disparity between male and female perspectives suggests that awareness is still a significant challenge for achieving real diversity in organisations.
However, the Australian government highlights several benefits for having a workplace gender balance. For instance, women tend to be more highly educated, while they can also increase employee retention, and expand an organisation's consumer base. For female recruiters, the key is to find a company that recognises these benefits and is actively striving for equality.
Having a gender diverse team can help businesses be more innovative.
Things to look out for in your next recruitment company
There are a number of ways to find out whether your potential employer is supportive of gender diversity.
Firstly, you should take a look at the makeup of the employees. What is the proportion of women to men? Is there a good mix, or a sway towards one gender? An even better view can be gained by asking both the male and female employees their opinion on the company culture. Likewise, are there both men and women in positions of leadership? With the Women in the Workplace report showing that women are less likely than men to advance into more responsible positions, it is probable that a company with female leaders is a more diverse company.
Take a look at the organisation's interviewer, and their perspectives on gender diversity in the business. Pay attention to whether they are demonstrating these values, or just talking about them, as this may be a good indicator of the general attitudes in the business. You should also take note of the company's policies on parental leave and returning to work, which can reveal whether they are supportive of mothers. 
In order to have equal chance for career success, you need to look for businesses that will provide you with adequate support and opportunity. A company that demonstrates these qualities of diversity is more likely to fit the bill.
To give ourselves a bit of a plug, The Recruitment Company employs a 50/50 split of male and female. This is the case in middle management as well, and it continues into director and ownership level. We also have zero difference in salaries between women and men. 
#areyouoneofthe13percent