Change... for good?
Tuesday November 15, 2016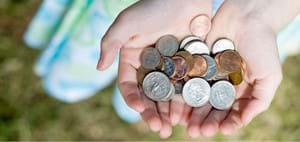 Organisational change within Government, like within any organisation, is commonplace. As the old adage goes, "Change is the only constant" and this is certainly true within the public sector.  
The Government Sector Employment (GSE) Act 2013 was introduced with a vision to modernise the public sector and promote embodiment of the Government core values of equality, transparency and responsible fiscal leadership. For my NSW Government clients, this has prompted the establishment of dedicated reorganisation and recruitment projects to assimilate the job profiles of 350,000 Government employees working across NSW. In layman's terms, this means grouping similar roles across NSW agencies in order to determine appropriate and equal remuneration; eliminating vast discrepancies in pay for the same skillset in different organisations.  So, what are the benefits of this huge undertaking – is it really worth it?
Led from the top
A cynic might assert that senior management are immune from this process, sitting comfortably in their company car and enjoying the benefits of a generous bonus. But the reality is, the execs are driving this change, not their company cars. Vehicle allowances are being abolished and salary bands respected in a move to create transparency of total package. Furthermore, the upper echelons of management, in many cases, are even exempting themselves from the flexible working policies and benefits which they are encouraging for the wider workforce. This transparency and fairness in approach is largely to encourage trust in the organisational change process.
Job clarity
In an ideal world, we'd all have a clear and comprehensive position description and a strong understanding of the parameters of our daily duties. In the real world, this hasn't always been the case. In accordance with the GSE legislative changes, position descriptions are being clarified and standardised; this enables employees to understand where they fit into the organisational fabric and what their role brings to the team.
Career development
With greater visibility on similar job profiles, thanks to the introduction of these role clusters, NSW Government employees have increased mobility across the different agencies. This can include horizontal and vertical moves; the graded structure of the new employment model makes levels of seniority and pay rates much more clear. The GSE Act has created opportunities for many NSW Government employees, who have been able to apply for new positions to further their professional and personal development.
Increased opportunities
As the reorganisation is rolled out, new roles are being created and whilst existing employees are prioritised; this also creates opportunity for hopeful applicants in NSW. One of my NSW Government clients recruited around 33% new candidates via external recruitment following an internal restructure. In one team alone, this created 100 job opportunities for Sydney professionals.  
Not everyone welcomes change with open arms – Elisabeth Kübler-Ross could tell you a lot about that. Change can bring about uncertainty and there are sometimes victims, particularly if the process is not robustly managed. But for the average Joe – or Joanne, in the spirit of equality – this initiative is a very positive move for NSW Government. For open-minded and dynamic professionals, change can bring about clarity, renewed vision and a collective sense of purpose. And maybe even a new job or increased pay packet!
I'm recruiting to NSW Government jobs NOW!  See the live roles on my profile page here. Or follow us on Linkedin to see more in this series