How to make the most of Australia's gig economy
Thursday August 17, 2017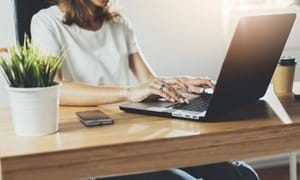 The gig economy is gaining ground in numerous industries across Australia, with many workers, particularly from the younger generations, attracted by more flexible and independent work arrangements instead of the traditional nine-to-five job. Opportunities in a wide range of industries, including digital IT recruitment, are set up on a task-by-task or freelance basis. The Australian Industry Group reveals that between 2014 and 2015, 32 per cent of Australian workers had freelanced, and this number is only growing.
But how can employers manage this employment model effectively and use it to their advantage? Here are three ways to reap the benefits of this employment model in your business:
Between 2014 and 2015 alone, 32 per cent of the Australian workforce had freelanced.
1. Make sure you understand gig workers' rights:
While gig workers are different to full time staff, employers still have a responsibility to look after them, so it's important to ensure your workers operate under suitable conditions and receive adequate pay. Recent cases have revealed issues around the conditions of gig workers and the evolution of the Fair Work Act, with unions stepping in to protect workers' rights.
There has been some dispute around whether or not gig workers are considered "employees" under Australian law, and as a result, major companies such as Airtasker and Uber are implementing their own minimum requirements for their gig workers. It will be to your advantage to provide your gig workers with safe, fair and reasonable working conditions that will keep them engaged and providing the best service.
2. Provide the right technology and tools
Technology is fundamental for the gig economy to run effectively, and you need ensure your workers have the tools they need to do their work well. Cloud services and other digital tools can go a long way towards ensuring all workers have access to the necessary information and are able to communicate with ease. An innovative, digitally-savvy business will gain much more value from the use of gig workers in the long run.

Finally, as modern employment models like the gig economy are evolving so rapidly, it pays to work with recruiters that know how to source quality professionals of all kinds. By leveraging the expertise of a specialist recruitment agency, Australian employers across industries will be able to make the most of their gig workers.3. Partner with a recruiter that understands flexible work
To find out more about the hiring services we offer throughout Australia, contact the team at The Recruitment Company.