STEM studies are driving the future of Dublin's tech industry
Friday August 18, 2017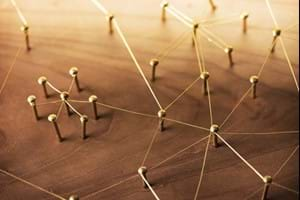 Already, Dublin boasts a world class IT industry that puts it on par with technology innovators across the globe. Yet to remain competitive, it needs to have sufficient talent to meet its future IT recruitment needs. Education in Science, Technology, Engineering and Maths (STEM) plays a key role in developing the skill sets of the next tech workforce, and as the government and many key technology businesses have recognised, it's important to encourage STEM studies in Ireland if Dublin is to continue its reputation as a global tech hub.
Dublin needs a skilled, well-rounded talent pool to continue as a technology hub.
Talent vital to developing Dublin's tech future
In the wake of Brexit, Dublin has an opportunity to put its stake in the tech startup landscape that was previously dominated by London. However, a strong talent pool is critical for continuing growth in the IT sector. Global Tech Advocates Founder Russ Shaw says that having diverse skills in the workforce is a central component of any growing IT ecosystem.
"A key part of the success of the tech sector in London has been global and local talent coming together, sharing ideas and doing knowledge transfer," he told Siliconrepublic.com. "No one tech hub has all the answers, so bringing in talent really helps to round out that knowledge base. For example, Belfast has become an important cybersecurity hub for Europe and it's part of the city's DNA.
"Dublin, likewise, has a reputation for fintech."

So what will it take for the Dublin tech industry to have to develop a strong, well rounded talent pool in the long term? According to the government's Action Plan for Education, promoting STEM education in Irish schools will help to drive a range of technology employment and economic opportunities in Dublin and around the country.STEM education creating the next generation of IT Talent
"Providing STEM education of the highest quality is essential if Ireland is to become an innovation leader at the forefront of technological and scientific change," said Richard Bruton, Minister for Education and Skills.
He argues that with the rate of technological change and disruption taking place, STEM-related studies will be essential for the Irish business world as a whole.
"We need to encourage our existing students, as well as future generations of students, to understand and embrace areas related to STEM.  We must instill in our students that a STEM education can open many doors, even for those who do not pursue a STEM career."
STEM skills will be foundational to the future innovation of IT in Ireland.
Tech giants highlight the value of STEM
It's not only the government that is pushing for more STEM Education, but some of Ireland's biggest science and technology firms and well. A number of major companies including Intel, Accenture, Salesforce, Abbott and Dell have touted the value of STEM in shaping the local industry's future innovation.
"At Intel our very business relies on pushing the boundaries of science and technology and this is something that is enabled by people with a wide variety of STEM-related qualifications," said Intel's STEM programme head Sarah Sexton to The Irish Times. "Seventy-five per cent of future jobs will be underpinned by STEM and we are passionate about ensuring that people understand the opportunities of STEM and the significant role it plays in shaping the world around us."
Dell Vice President Bob Savage agreed, saying that STEM skills can be applied to a wide range of roles.
"It's vital that Ireland's young people receive the maximum possible grounding in these subjects at primary and second level, so they are ready to specialise at third level. The future success of Ireland's economy depends in part on the availability of talent with skills in the emerging areas of technology," he told The Irish Times.
With a diverse, highly skilled workforce at its finger tips, Ireland's IT industry will be in the best position to continue evolving and compete with innovative sectors worldwide. To find about more about IT roles in Ireland, contact The Recruitment Company today.