Australia's building services outlook for 2017
Tuesday January 31, 2017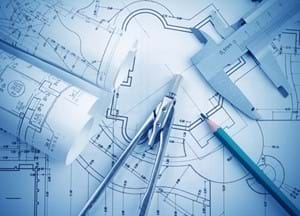 Australia's construction industry continues to remain steady across its various sectors. According to the Australian Bureau of Statistics, the total value of building work completed throughout the country continued to rise throughout 2016, spurred on mainly by the growth in the residential construction sector.
While there was a slight downturn in the non-residential construction market towards the end of last year, the residential options continue to pick up the slack. Increasingly, these projects are involving more than just houses, as demand for multi-density projects and apartment blocks rises. In short, 2017 should provide a range of opportunities for people working in building services, both across new and upcoming projects. 
What do slowing growth rates mean?
In its investigation of Australia's commercial real estate outlook for 2017, Deloitte noted that there is a cautious sense of optimism throughout the many professionals working in it. From developers and investors financing projects through to the builders who will bring them to life, there are positive mindsets throughout, despite a mismatch between demand and supply due to an ongoing labour shortage. 
Building services professionals need to be prepared to embrace technology updates.
Deloitte found there will be challenges for the engineering and construction sector as well, due mainly to a slower growth rate for non-residential projects. Based on the architectural billings and backlogs in these companies the firm has observed, it's anticipating slower construction activity as they race to catch up. 
Finally, there are a list of growth enablers Deloitte believes could change the way these companies operate. These include a greater focus on sustainability and health and wellness elements in buildings as well as a willingness to adapt to technology revolutions such as the Internet of Things. 
Will the way building services companies work change?
Alongside the external factors companies will be dealing with, such as a nationwide focus on residential construction, there are a number of potential workflow evolutions which could change the way firms manage projects. In particular, Building Information Modelling (BIM) continues to be a divisive force throughout the industry. 
Defined as a process built around shared knowledge across all people working on a project, BIM relies on digital representations of a final design to streamline decision making and reduce costly errors throughout its life span. While the process is taking off overseas (BIM is mandatory for government projects in Singapore), it's yet to be adopted heavily across the architecture and construction sectors. 

Whether they look to adopt new technologies or workflows, it's likely to be a busy year for building services professionals as construction activity remains steady. A report from BCI Australia found that since its introduction, adoption has actually been decreasing, and the majority of surveyed builders haven't actually heard of it. Is there a chance that it could find favour with architects and construction professionals alike in 2017?